Half a dozen tattered yellow flags poke from a huge boulder-strewn expanse of gravel and ice. They mark where the buildings of Pakistan's Gayari army base once stood.
In the early hours of April 7 thousands of tonnes of ice, rock and snow crashed down onto the camp, the battalion headquarters of the 6th Northern Light Infantry 13,000 feet up in the mountains of Kashmir.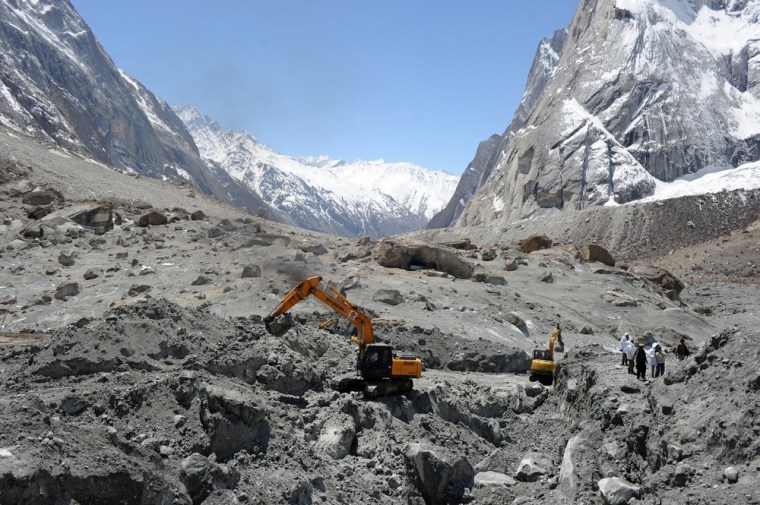 The disaster that entombed 129 soldiers and 11 civilians has been described as an avalanche, but the dense, rocky rubble that now covers the camp to a depth of around 200 feet looks more like the aftermath of a landslide.
Avalanche brings calls for glacier demilitarization
More than 450 rescuers are working at the site near the de facto border with India in the militarized region of Kashmir, though experts have said there is virtually no chance of finding any survivors.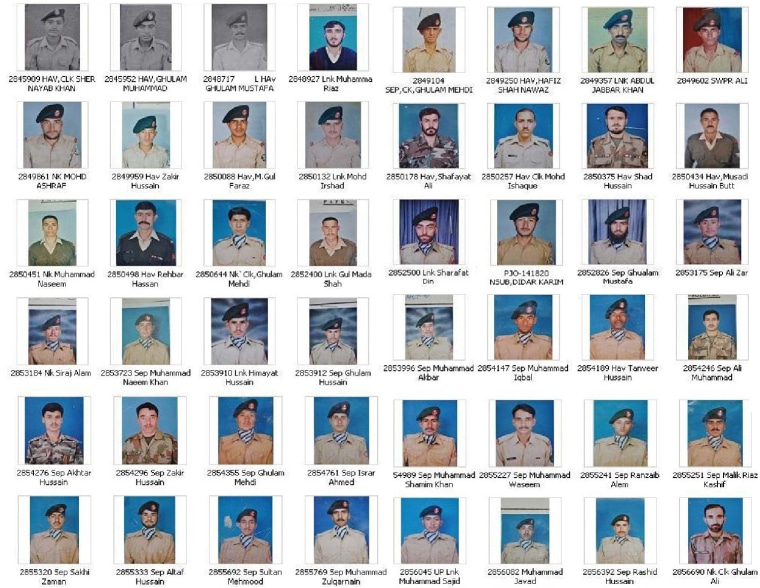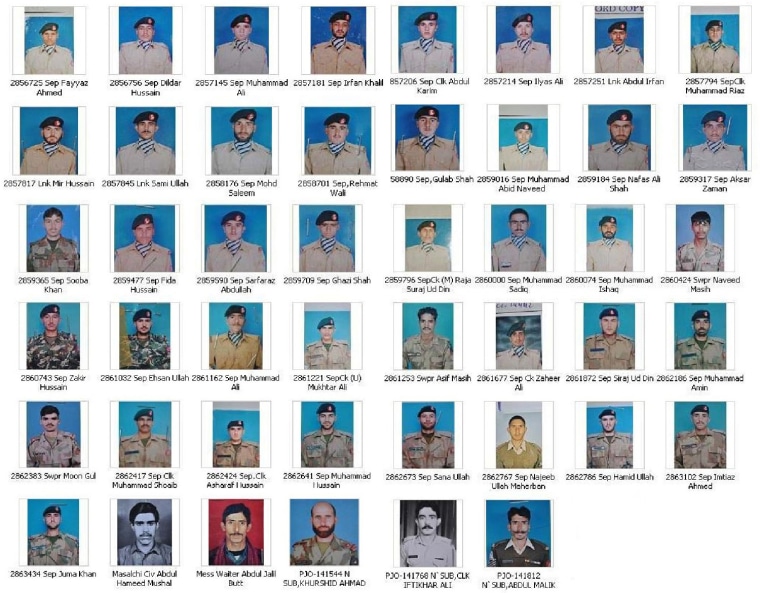 "We will continue to make all efforts. Whether it takes 10 days or 10 months or if it takes three years, we are not going to give up on this," said General Ashfaq Kayani, Pakistan's army chief. "If we have to dig out this mountain, we'll dig it out." 
-- Agence France Presse and Reuters contributed to this report