Pakistan has shut down global charity Save the Children's operations in the country and ordered all of its foreign employees to leave within 15 days.
"Save the Children International [has been] asked to wind-up its offices and operations in Pakistan forthwith," the government said in a letter dated Thursday seen by NBC News.
Some officials in Pakistan have accused the charity of being linked the false vaccination program used by American officials to help hunt and kill Osama bin Laden in 2011.
Related: Ex-Lawyer for Doctor Who Helped Find Bin Laden Is Killed
"It was Save the Children that hired Dr. Shakil Afridi to help CIA track down Osama bin Laden," a senior intelligence official told NBC News on condition of anonymity, referring to the doctor who worked with the U.S. to find the al Qaeda chief.
The charity, which has worked in Pakistan for 35 years and employs some 1,200 people there, has always denied any involvement in the hunt for bin Laden. Save the Children said it has no expatriate workers in the country.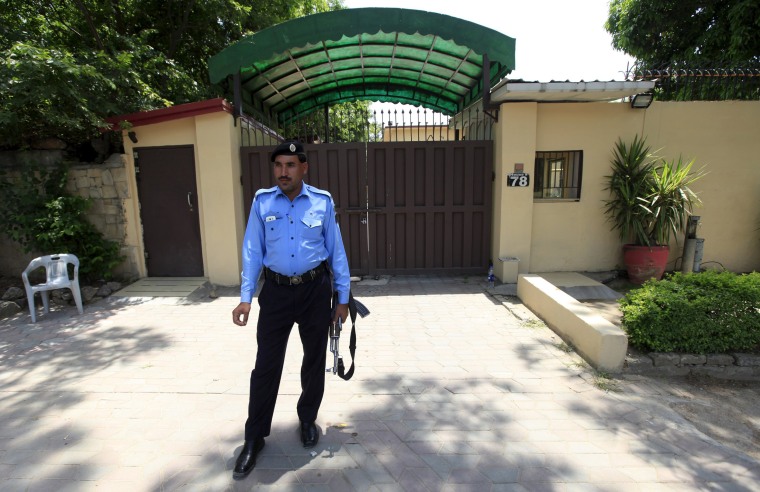 While no official reason was given for shuttering one of the largest relief organizations in the country, Pakistan's Interior Minister Chaudhry Nisar told reporters that the government had received "objectionable reports and intelligence" about some foreign NGOs that were operating in the country "without oversight."
He did not specifically name Save the Children, which responded to Friday's news with a strongly worded statement: "Save the Children was not served any notice to this effect. We strongly object to this action and are raising our serious concerns at the highest levels."