Pakistan's landscape has been transformed, homes and buildings have been swept away and farmland turned into mud across swaths of the country, new satellite imagery of the recent deadly flooding shows.
Almost 1,200 people have been killed by the unprecedented heavy monsoon rains that have left around a third of the South Asian nation underwater, an area the size of Wyoming. At least half a million people have been displaced from their homes, according to the latest government figures.
Floodwaters carved a huge inland lake in the southern Sindh province within three days, the images released Tuesday by the satellite company Maxar Technologies show.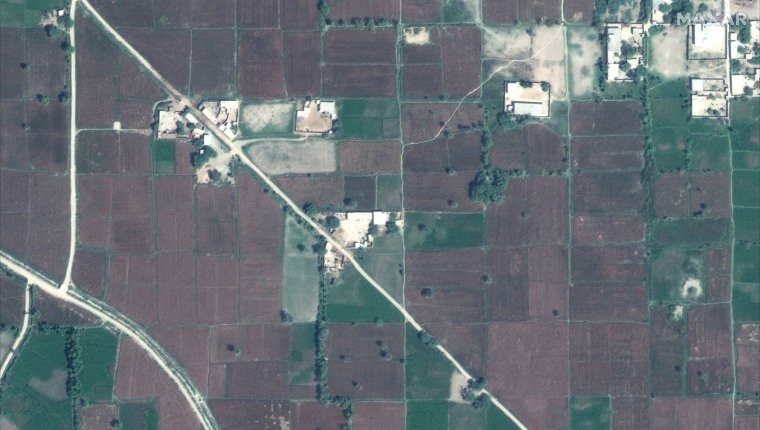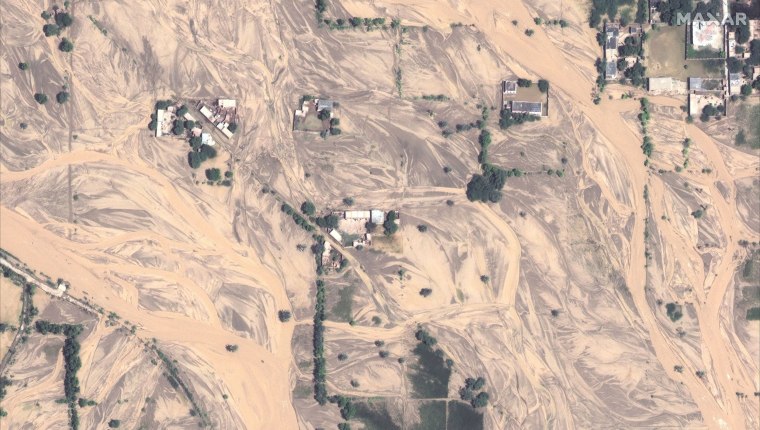 The imagery, which is provided by NASA satellites, also shows farmland has been replaced by mud trenches in several parts of the central Punjab province.
It also shows a small fraction of the homes swept away by the floods and the devastation, in what the Pakistani government estimates equals to at least $10 billion in damage across the entire country.
Thousands of villagers who have lost their homes still await much needed supplies and aid in refugee camps across the country.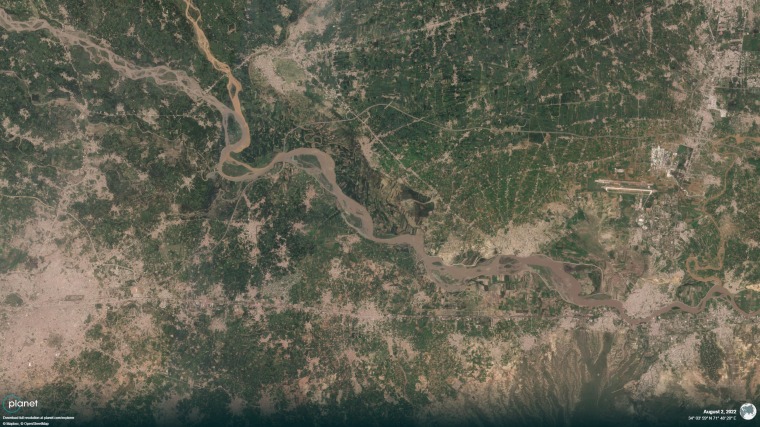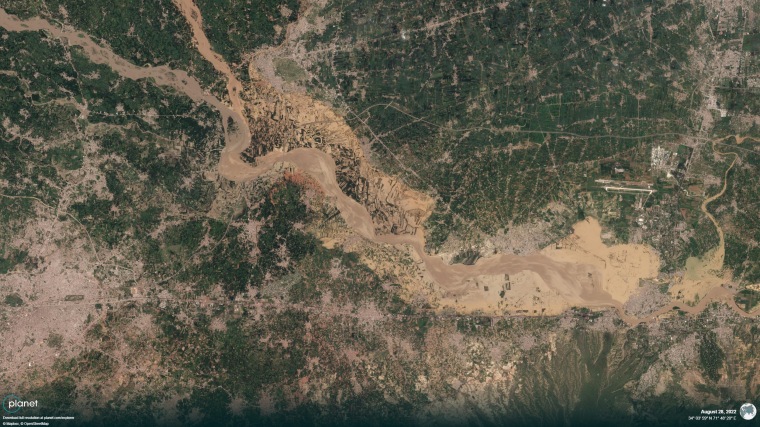 The United Nations has launched an urgent appeal for $160 million in aid for what it has called an "unprecedented climate catastrophe."
"We didn't receive any aid or relief from the government," Fakhar Zaman told NBC News on Tuesday.
Zaman, 34, said his home in a rural community in the northern Khyber Pakhtunkhwa province was inundated within minutes when flooding poured through the area last Friday.
Neither he nor his family still had access to food or drinking water, he added.
Dr. Azra Fazal Pechuho, the health minister in the country's worst-affected province of Sindh, said officials have set up 4,210 medical camps in its flood-hit areas to treat victims now suffering from skin and waterborne diseases, which are common during floods.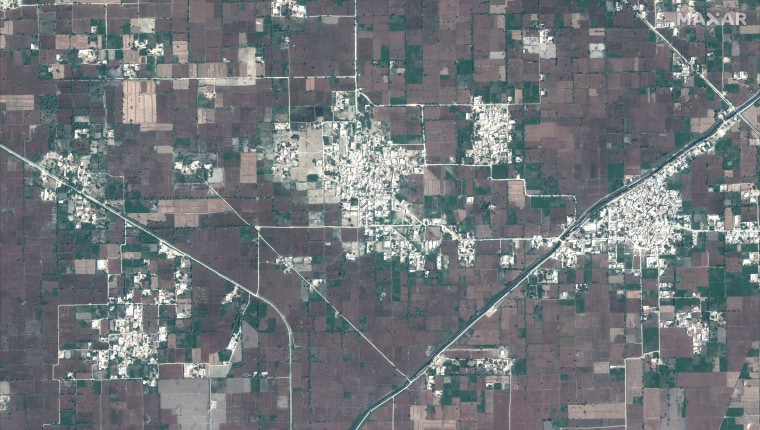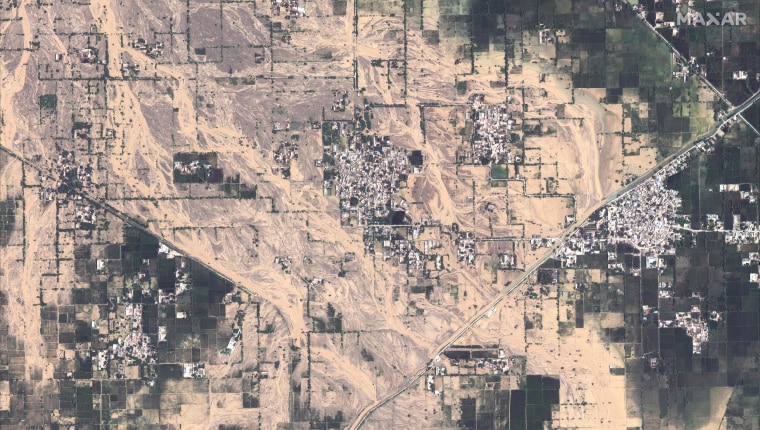 The World Health Organization also began aiding Pakistani authorities in their efforts to treat people injured in the rains and flooding. The agency said in a statement it was working to increase surveillance for acute diarrhea, cholera and other communicable diseases, and is providing medicine and medical supplies to health facilities.
"WHO is working with health authorities to respond quickly and effectively on the ground," said Dr. Palitha Mahipala, the WHO representative in Pakistan. "Our key priorities now are to ensure rapid access to essential health services to the flood-affected population, strengthen and expand disease surveillance, outbreak prevention and control, and ensure robust health cluster coordination."
Authorities said waterborne diseases among flood victims are now common across the country.