ISLAMABAD, Pakistan — Gunmen boarded a bus and killed dozens of members of a minority Muslim sect in Pakistan's largest city Karachi on Wednesday, in what officials said was an act of terrorism.
"Targeting a peaceful community shows the evil intent of the attackers," said Qaim Al Shah, the chief minister of Sindh province where the attack took place.
The death toll had climbed to 44, he added, promising to "not back down and get" the perpetrators.
Inspector General Ghulam Haider Jamali earlier told journalists that that attackers "look like terrorists and extremists, and they will be brought to justice."
ISIS-inspired militants who said they were behind the shooting of American Debra Lobo in April claimed responsibility for Wednesday's attack, according to pamphlets found at the scene.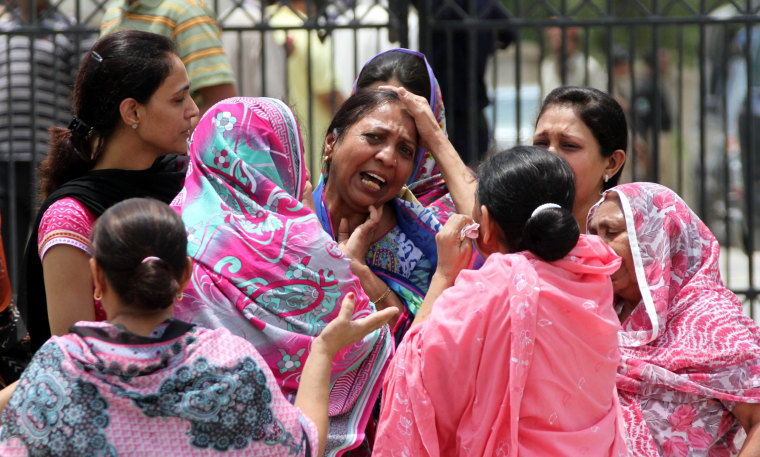 The group of Ismailis — a Shiite-Muslim minority in majority Sunni Pakistan — had largely escaped of the country's vicious sectarian violence.
"It was on its usual rounds when this attack happened. People were just getting on with their normal lives, out to earn a living," Ayesha Aly, who is Ismaili, said on television as she wept and explained how the bus picked up people for work.
Sunni Muslim extremists have carried out a string of attacks on minority Muslims and Christians this year.
IN-DEPTH
Reuters contributed to this report.