HARIPUR, Pakistan — All 48 people aboard a passenger plane that crashed into a mountainside in northern Pakistan on Wednesday were killed, authorities confirmed.
A senior Pakistan International Airlines official told NBC News that that one of the engines on the plane had developed a technical fault.
"It is too early to comment on the reason of the crash but one thing is obvious: that one of its engines flamed out," he said.
The plane was carrying 42 passengers, five crew members and one ground engineer, according to the airline.
Their bodies have been recovered by authorities, but the fiery crash has caused additional issues for investigators.
"The bodies of only seven to eight people can be recognized," Dr. Khurram Rasheed, senior police superintendent in Abbotabad, told NBC News. "The remaining bodies were burnt beyond recognition."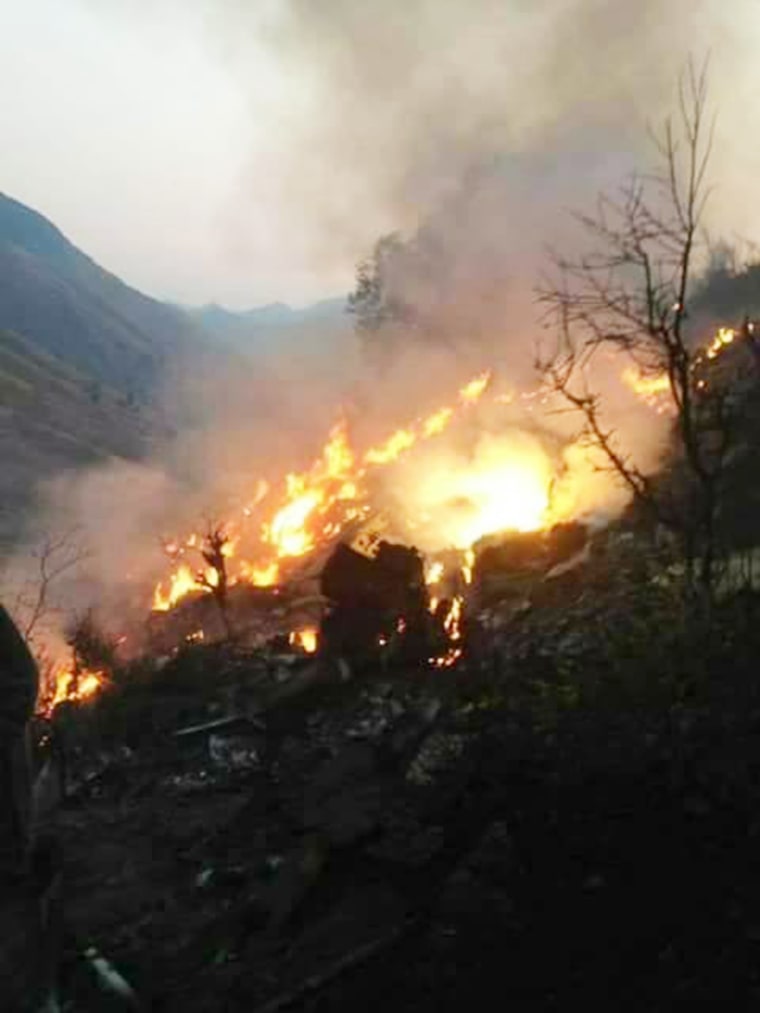 Soon after the incident, Sher Ali, a spokesman for Pakistan International Airlines said emergency response teams from the company were heading to the site, "which is in the mountains, and not an easy place to access."
Ali said the aircraft had issued a mayday call near the city of Abbottabad.
Reuters reported that the ATR-42 twin-turboprop plane, operated by the country's national flag carrier Pakistan International Airlines, had undergone regular maintenance and passed an "A-check" maintenance certification in October, which is performed after every 500 hours of flight.
Nevertheless, flight PK-661 came down around 45 miles from its destination of Islamabad. It was en-route from the northern city of Chitral when it crashed around 4:45 p.m. local time (6:45 a.m. ET) near the town of Havelian, the airline said in a statement.
Locals sent photographs to NBC News showing a large fire and wreckage strewn across the blackened hillside.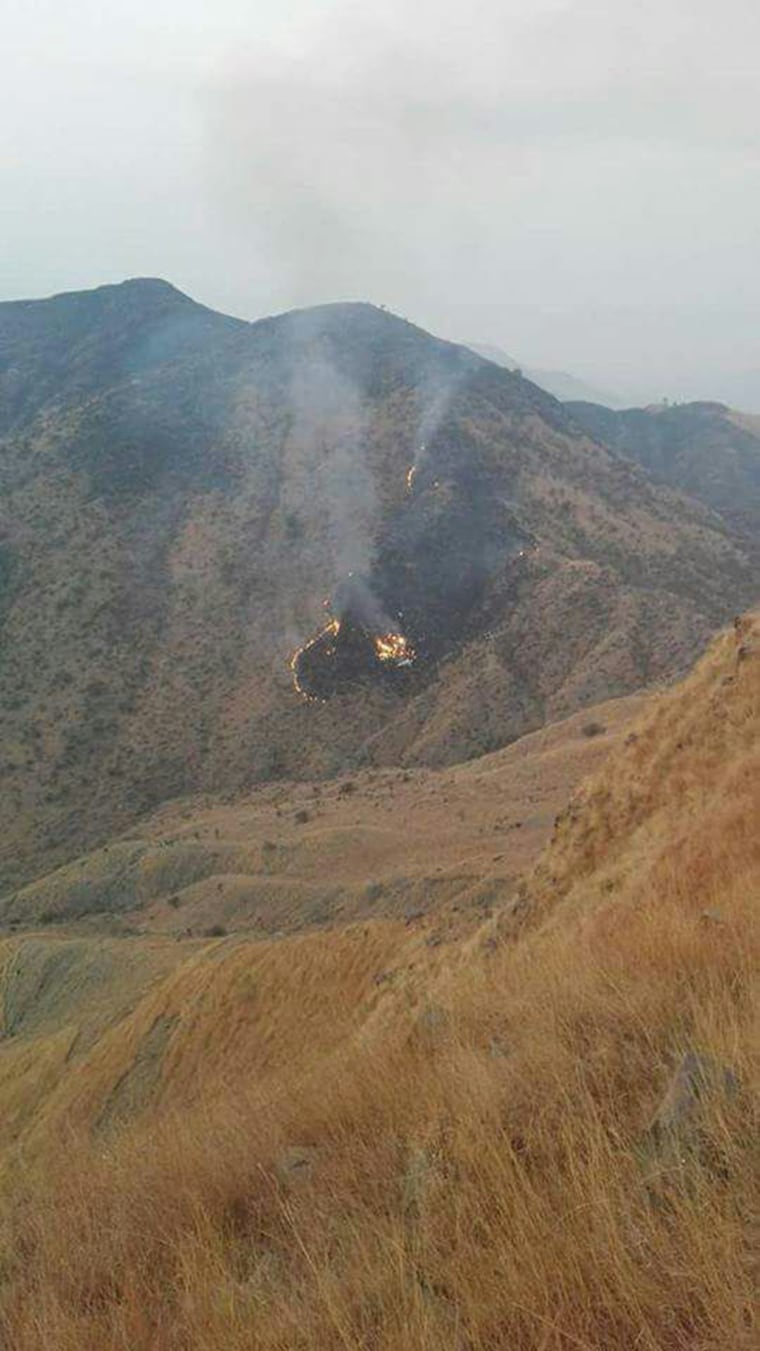 "The plane had caught fire while it was in the air and then it crashed in the mountains. When we arrived at the spot, its wreckage was spread all over the mountains and most of the bodies were burnt," an eyewitness, Raja Hanif told NBC News.
Among the passengers were three foreigners, a Chinese national and two Austrians, airline spokesman Mushtaq Ghani told NBC News. Also on board was Pakistani pop icon turned Muslim preacher, Junaid Jamshed, the airline confirmed.
Military spokesman Col. Shafiq Ahmed told NBC News the army was "moving army troops and helicopter to the crash site." The prime minister's press secretary, Mohiuddin Wani, said in a text message that the "PM has ordered all authorities to reach the site start the rescue and relief efforts."
The ATR-42 has suffered 20 crashes since its introduction in 1985, according the Aviation Safety Network online databases.
Last year, 54 people died when a Trigana Air Service ATR-42 crashed in Indonesia. The flight was also carrying around $470,000 destined for the country remote villages.