Nuclear-armed Pakistan is embracing Cold War-foe Russia amid unraveling ties with Washington.
The Trump administration has penalized Islamabad for failing to rein in militants waging war on the U.S.-backed government in neighboring Afghanistan. American military aid to Pakistan was suspended earlier this year.
Ali J. Siddiqui, Pakistan's ambassador to the U.S., last week confirmed to NBC News that the U.S. had also axed a long-standing military training program between the countries. Many of Pakistan's top military commanders participated in the program, which also proved to be a useful back channel for American diplomats. A total of 66 Pakistani officers were due to be involved this year.
Meanwhile, the Kremlin's recent charm offensive has included the signing of a military cooperation pact, helicopter deliveries and officer training exercises. A Russian-language radio service, Dispatch News Desk, has also started broadcasting in Pakistan.
Russia and Pakistan were sworn enemies during the Cold War, when Pakistan and CIA-backed guerrillas defeated the Soviet Red Army in Afghanistan in the 1980s.
"It's not just about a helicopter here or a tank there."
Shehzad Chaudhry, a retired Pakistani military air vice marshal and former diplomat, said "a new relationship is very much on the cards" between the former foes.
"With the Russians and the Pakistanis, it's a big strategic change," he added.
Kamal Alam, a Pakistan and Middle East expert at Royal United Services Institute, a London think tank, said the Trump administration's approach was viewed as a source of frustration in Islamabad.
Alam added that Pakistan's powerful military appeared to have "had enough of America's blackmailing, threats and blockage of sales."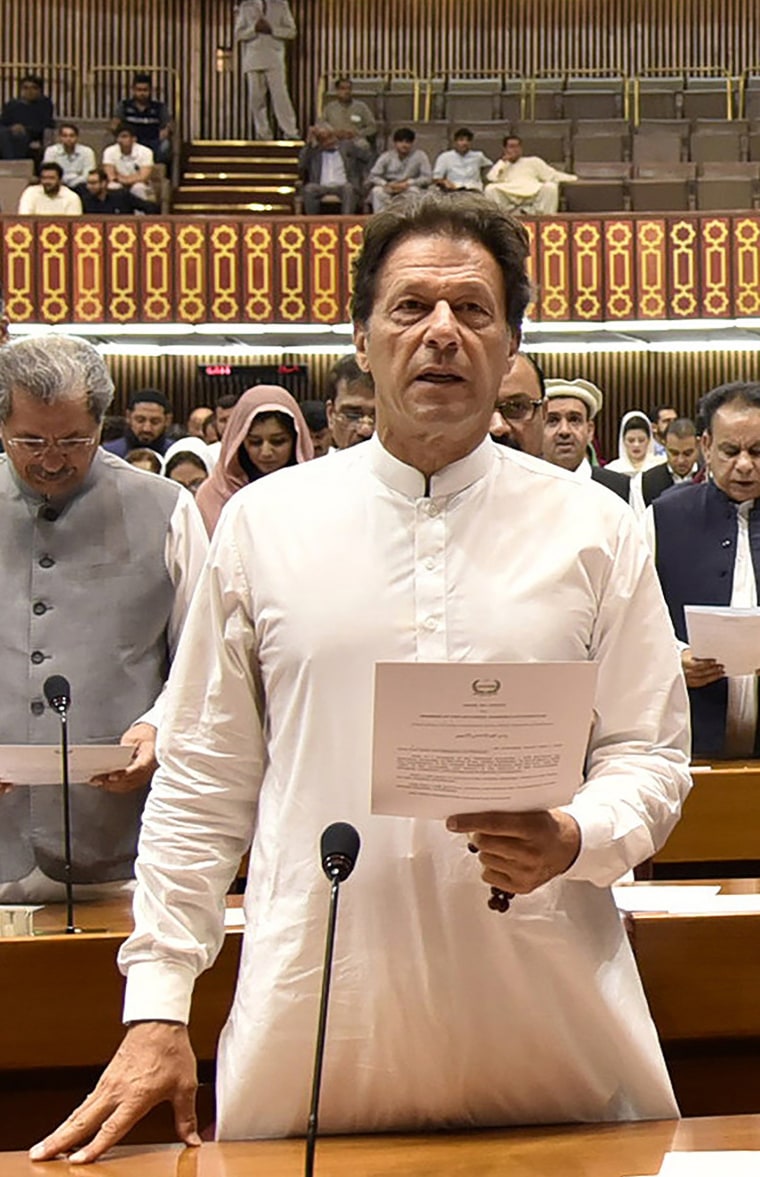 While Russia-Pakistan strategic dialogue, training and military sales began in earnest around a decade ago, the Trump administration's apparent antipathy along with the victory of cricket-icon-turned-anti-corruption crusader Imran Khan in last month's election appear to have provided an opportunity for Moscow to significantly ramp up its influence in the country. Khan took office as prime minister on Saturday.
Russia was among the first to send top military brass to Pakistan after Khan's election win, with Deputy Defense Minister Alexander Fomin being dispatched to discuss security cooperation.
Russia also beat the U.S. in terms of congratulating Khan, with the country's ambassador arriving at the prime minister-elect's residence to give his regards in person.
"This is a mixture of timing, exhaustion of patience with Washington and a culmination of what began earlier with [Russian] training, military sales and intel sharing," Alam said.
The blossoming of Pakistan-Russia relations has also partially been a response to the Trump administration's increasing closeness with Prime Minister Narendra Modi in arch-rival India. India has traditionally been Russia's main South Asian partner.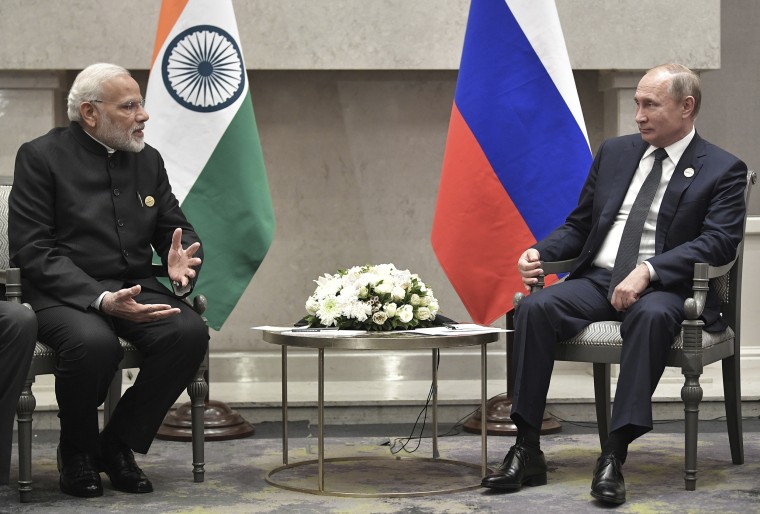 "With the Indians and the U.S. getting closer, the Russians have found space to break away ... and begin to exercise a little more freedom with countries like Pakistan," said Chaudhry, the retired air marshal who previously served as Pakistani ambassador to Sri Lanka.
Chaudhry believes the perceived U.S. retreat is creating space for other countries including China, Iran and Turkey to also gain influence in the region.
Such changes could have a big effect on the 17-year-old war in Afghanistan. Trump has grown increasingly frustrated with the conflict, prompting U.S. peace talks with the Taliban.
"Afghanistan will be influenced by these powers as well. It's not just about a helicopter here or a tank there," Chaudhry said. "This new arrangement, not just between Pakistan and Russia, but this entire bloc of countries, has got strategic possibilities, because the center of gravity, globally and economically is shifting east."
But Siddiqui, the ambassador, insisted it was too early to write off the relationship.
"Its importance has been proven over decades," he said. "We are working on fixing it."