ISLAMABAD, Pakistan — Pakistan's billionaire prime minister has triggered outrage in his homeland after billing $2.2 million per year in travel expenses and spending one-fifth of his term abroad.
Nawaz Sharif has embarked on 65 foreign trips since taking office in June 2013.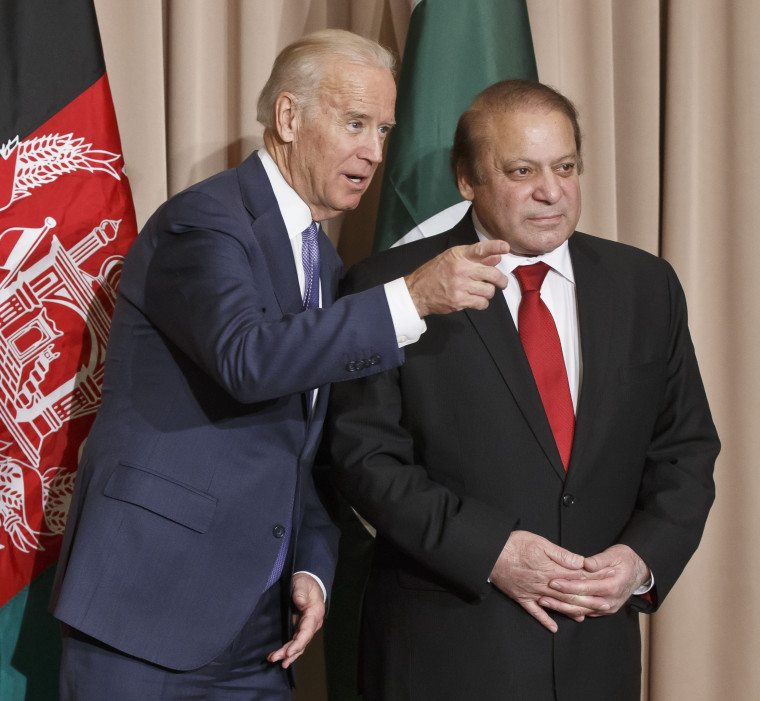 The cost of Sharif and his officials spending on the 185 days overseas has reached more than $6 million — or $187,000 monthly, the country's foreign ministry revealed in a report presented to parliament this week.
The average worker in Pakistan earns a monthly income of around $116, according to figures published by the U.N.'s International Labor Organization. Sharif's official monthly salary is about $1,600, which he donates to public education projects.
According to a the foreign ministry document, Sharif visited the U.K. 17 times for a total of almost two months. He also visited the U.S. four times and China three times.
The prime minister has attended just 36 of the 256 National Assembly sessions held since he took office.
Sharif — a billionaire industrialist who also serves as foreign minister — has long been criticized for his frequent travel abroad. A Gallup poll released last week showed that more than half of Pakistanis think he spends too much time on foreign tours.
Amid the backlash, the three-time prime minister's political opponents criticized his travel expenses as "ridiculous."
"All our problems are domestic," said Shafqat Mehmood, a senior opposition leader with the Pakistan Tahreek-e-Insaf party. "Terrorism, bad governance, schools being attacked, and the prime minister spends 6 million bucks on 65 foreign trips?"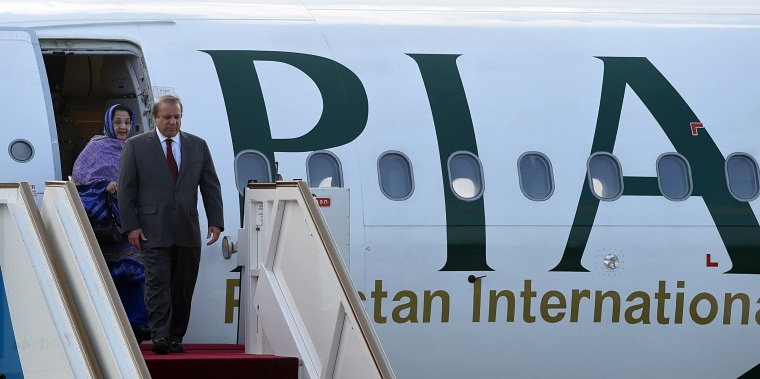 A senior official at the prime minister's office denied suggestions that Sharif's travel costs were excessive.
"If you compare Mr. Sharif's average entourage size of 17 to that of former prime minister [Yousaf Raza] Gilani or [Raja Pervaiz] Ashraf, who used to take over a 100 people on junkets, then the difference is quite apparent," the official told NBC News.
Sharif's political allies insist that his frequent travel was money and time well spent in the national interest.
"It is of note, that unlike previous expenditures and trips, the prime minster's efforts have resulted in $47.5 billion in foreign investment," said Daniyal Aziz, a member of parliament for Nawaz's Pakistan Muslim League. "One can clearly justify that such proportion of investment in Pakistan's future and rising stature is the reason for these trips."
According to World Bank data, Pakistan was the country with the 37th lowest GDP per capita — $1,316 — in 2014. That compares to $54,629 for the U.S.
Sharif is one of Pakistan's richest men and is reportedly worth more than $1 billion.