Back-to-back explosions at a Pakistani movie theater known for showing pornographic movies killed at least 11 people and injured 30 on Tuesday, police said.
The blasts rocked the Shama Cinema in said Peshawar Shafqat Malik, Chief of the Peshawar Police Bomb Disposal Squad.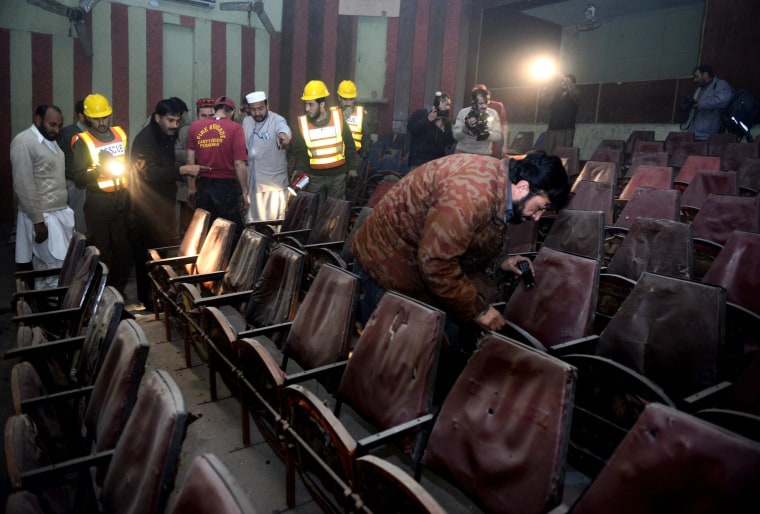 Unknown assailants lobbed grenades into the facility, which is known to cater to mostly male audiences, Reuters reported. The attacks were the second on a cinema in the city in as many weeks.
There was no immediate claim of responsibility for the attacks, which coincided with peace talks between representatives of the government and members of the Pakistani Taliban.
Both sides were supposed to refrain from hostilities while the talks continue, and Pakistani Taliban spokesman Shahidullah Shahid denied involvement.
"We condemn the blast, it's not our activity," he told Reuters.
Reuters contributed to this report.