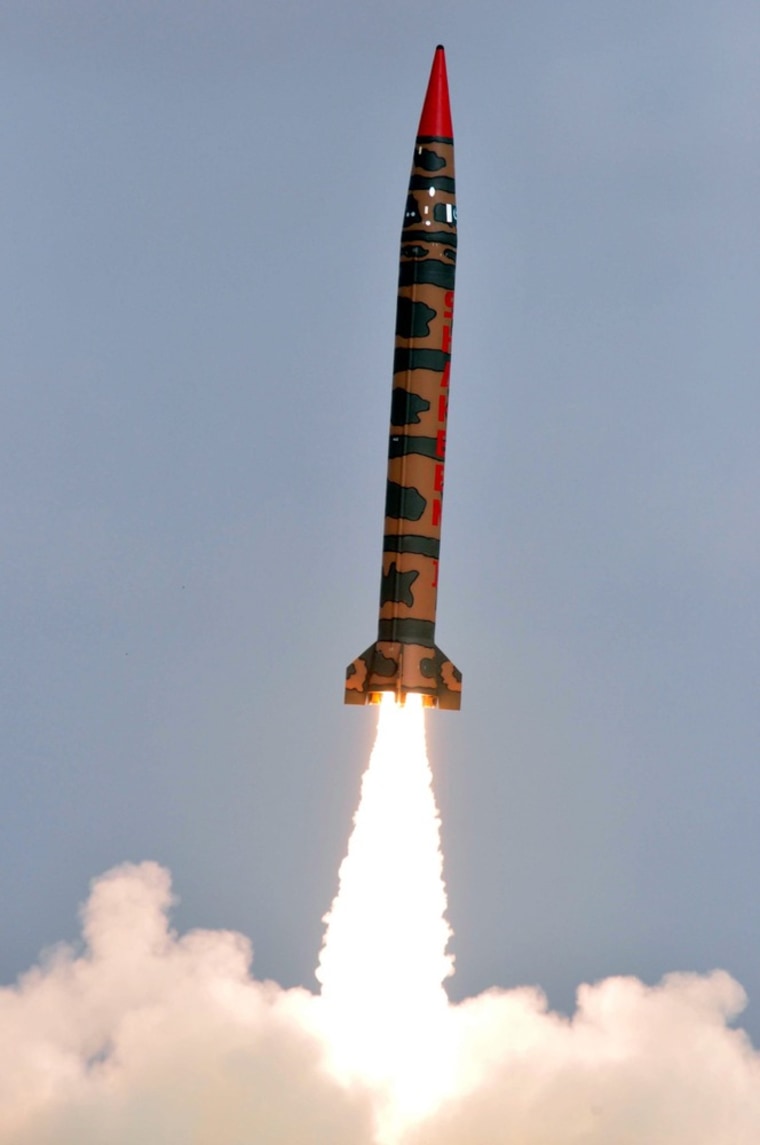 Pakistan successfully test-fired a nuclear-capable ballistic missile on Wednesday, the military said, less than a week after rival India tested a missile capable of delivering nuclear warheads as far as Beijing and Eastern Europe.
Pakistan's Shaheen-1A is an intermediate range ballistic missile, capable of reaching targets in India. A defense official told NBC News that it had a range of about 1500 km (932 miles).
The missile's impact point was in the Indian Ocean. The defense official told NBC News that it had "hit a target in the sea."
The New York Times reported on Thursday that India's launch of its own Agni 5 ballistic missile, capable of reaching Beijing and Shanghai, gained it entry to the small club of nations with long-range nuclear capability, including China, Britain, France, Russia, Israel and the United States.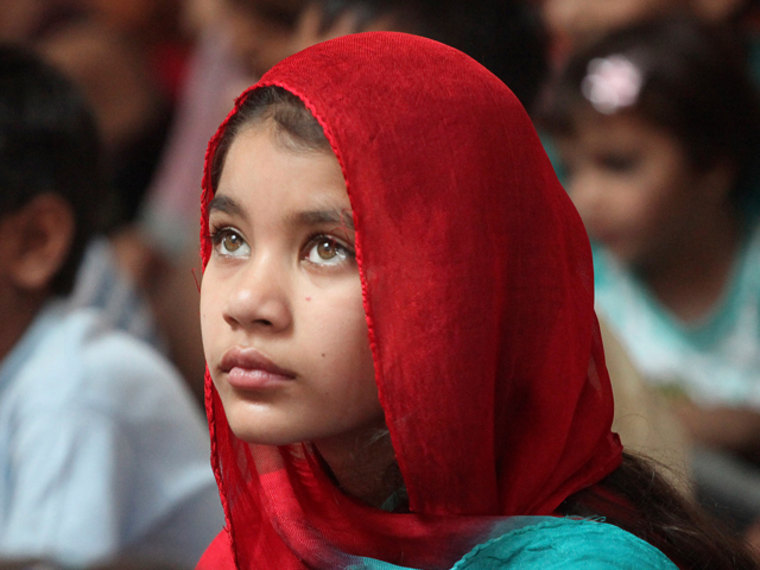 It said the successful test of the weapon – dubbed the "China Killer" by India's media -- marked the latest escalation of an arms race in Asia, where the assertiveness and rising military power of China has rattled the region and prompted a forceful response from the Obama administration.
China wary as US, Philippines stage war games
India and Pakistan have fought three full-scale wars since they were carved out of British India as independent nations in 1947.
They conduct missile tests regularly and inform each other in advance.
Pakistan conducted nuclear tests in May 1998, shortly after India conducted similar tests. U.S. intelligence estimates last year put the number of nuclear weapons deployed by Pakistan at 90 to 110.
Analysts say the strategic U.S. ally's nuclear arsenal is the fastest-growing in the world. Pakistan, like neighboring India, is not a signatory to the nuclear non-proliferation treaty (NPT).
Standoff at 'world's highest battlefield' leaves 140 dead in tragedy
News website dawn.com said Pakistan's arsenal includes short, medium and long range missiles named after Muslim conquerors.
It said President Asif Ali Zardari and Prime Minister Yousuf Raza Gilani congratulated the scientists working on the program over the success of the missile test.
Reuters contributed to this report.