ISLAMABAD, Pakistan -- More than 1,000 security forces guarded a special court in Pakistan's capital on Monday as former military ruler Pervez Musharraf was finally indicted on treason charges.
"I prefer death to surrender," he said after pleading not guilty to five charges of extra-constitutional and illegal actions against the state. "I would like to ask where is the justice for me in the Islamic republic of Pakistan. I have only given to this country and not taken anything."
Musharraf faces the death penalty if convicted of the charges over his suspension of the constitution and imposition of emergency rule in 2007, when he was trying to extend his rule as president.
He added: "I have served the country as army chief for nine years honestly, gave 44 years of life to the army, is this a reward for loyalty?"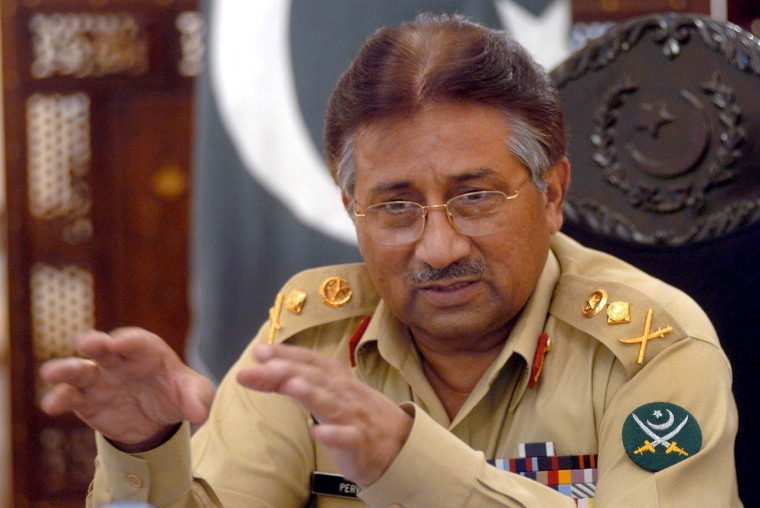 Musharraf told the court that he defined a "tratior" as one "who gives away national secrets to enemy and surrenders before the enemy."
His hearings have been postponed four times due to concerns about security and amid claims of poor health. He did appear in court previously for a pre-trial hearing, but not during the formal proceedings. His lawyers have also received death threats.
Before his not guilty pleas, Musharraf's lawyer asked the three-member special court, for permission for his client to visit his sick mother in Dubai. The former dictator who seized power in 1999 is currently under house arrest.
"His mother is dying, for god's sake," Farough Naseem said. "She is 94 and very ill."
The court said it would rule on the request later Monday.
Reuters contributed to this report. Henry Austin reported from London.