TEL AVIV -- Palestinian officials have apologized for an unregistered stash of Cold War guns found at its embassy in Prague following an explosion on New Year's Day which killed its ambassador to the Czech Republic.
Police sweeping the compound uncovered 12 guns, including sub-machineguns and side arms, made in Czechoslovakia in the 1980s before the fall of the Soviet Union.
"We apologized for not telling them before about the existence of the weapons inside the embassy," Palestinian Deputy Foreign Minister Taisir Jaradat told NBC News. He said the guns were given to the embassy as a gift in 1991 but did not clarify from whom.
Jaradat said the guns were "not illegal" because Czech authorities had told them at the time they didn't need to be registered because they were a gift.
The Czech foreign ministry, meanwhile, said Palestinian officials acknowledged "the fact that there were illegal arms in the Palestinian embassy."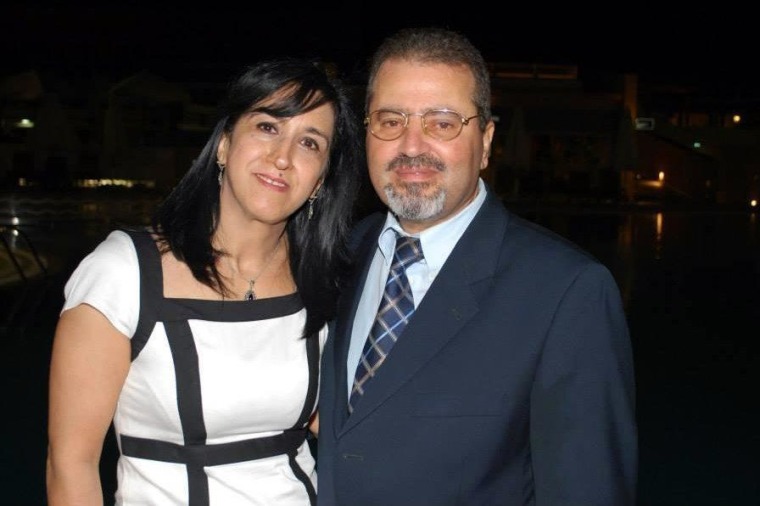 Authorities initially said the explosion, which killed Palestinian Ambassador Jamal al-Jamal, was possibly triggered by a malfunctioning security device on a safe he was trying to access which had not been opened for 30 years.
But on Wednesday a Czech foreign ministry source told NBC News that investigators now believe the blast was nothing to do with the safe, and was in fact caused by al-Jamal mishandling an explosive device.
Al-Jamal had only been ambassador since October, but had worked as a diplomat in Prague in the 1980s, the same period to which Czech investigators date the weapons.
Investigators are now trying to determine if the guns have ever been fired.