Former Baywatch star Pamela Anderson has waded into the hotly disputed French presidential elections on behalf of WikiLeaks founder Julian Assange.
The actress took to Twitter on Wednesday to ask what French conservative candidate Francois Fillion and centrist Emmanuel Macron would do for Assange if they were elected in the forthcoming presidential vote.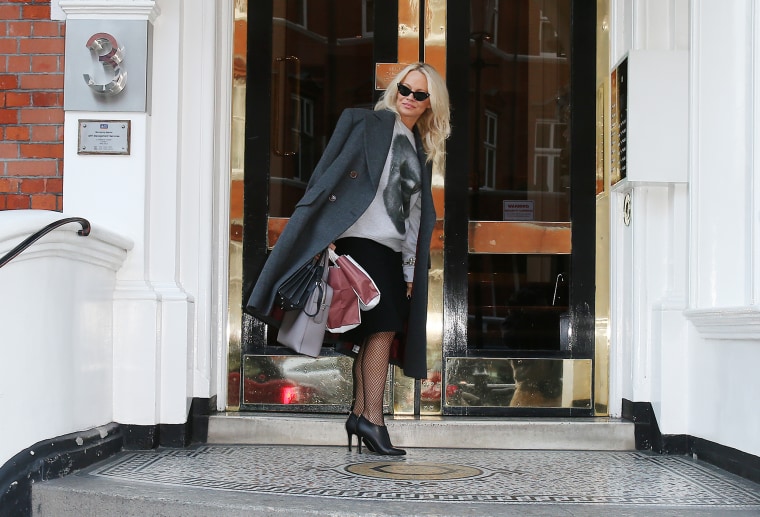 "Julian, I and his supporters are watching the French election closely and obviously will support an effort to reunite him with his family," posted Anderson, who has over a million Twitter followers.
She asked: "What is Macron or Fillion's position regarding Julian Assange?", before stating that hard-left candidate Jean-Luc Melenchon would give citizenship and the Legion of Honor — France's highest order of merit — to Assange and fellow whistle-blower Edward Snowden if elected.
Anderson then turned to far-right candidate Marine Le Pen. Addressing the National Front leader, although misspelling her name in the process.
Melenchon told French television last year that he would grant both Assange and Snowdon French nationality were he to become president. Le Pen has also previously demanded France grant asylum to Assange, after his previous request was rejected in July 2015.
France goes to the polls to choose a new president on April 23 and May 7, in a two-round election. Days before the first-round of voting polls show a tightening of the race with a third of voters left undecided.
Assange was granted asylum in Ecuador in 2012 and has been sheltering in the country's U.K. embassy since then to avoid extradition to Sweden over allegations of sexual assault.
Anderson is a high-profile supporter of the Wikileaks founder and has visited him several times in the embassy in London.
"I just want to know what can be done for him? UN said release and compensate him twice now," she wrote in her blog in March. "No one is listening."