MAINZ, Germany — Police are investigating an elderly German couple suspected of keeping their 43-year-old son in solitary confinement for more than two decades, officials said Wednesday.
Investigators in the southern state of Bavaria were tipped off that the man "had not been seen or taken part in social life for many years," police spokesman Juergen Stadter told NBC News.
They found him "unkempt … but not undernourished" inside his parents' house on Sept. 21, Stadter said.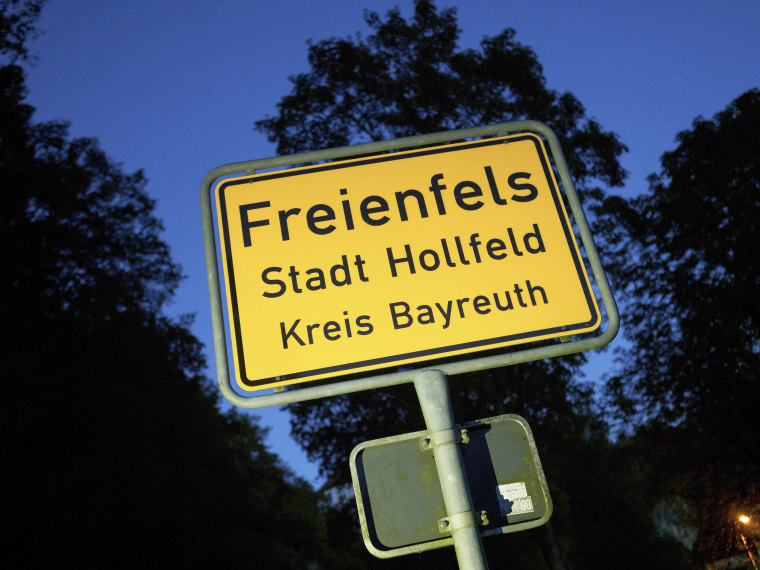 Local media said the house was in the town of Freienfels. None of the family members have been identified by authorities.
Police believe the son had been living in solitude for between 25 and 30 years, although he was "able to freely move around in his part of the building" and officers have found no evidence he was physically detained, according to the spokesman.
He was "responsive" when police discovered him but has since been admitted to a psychiatric clinic for assessment, Stadter added.
Officers are now investigating whether his parents, both in their late 70s, could be charged with unlawful detention, or "assault as a result of negligence" if it turns out their son is psychologically impaired.
The man's mother told the local Nordbayerischer Kurier newspaper that she had not imprisoned her son but merely wanted to protect him.
"He did not want to leave the house," the woman was reported as saying.