PARIS — Craig Carlson was there when the bad news came.
Packed among thousands of Parisians outside City Hall, Carlson stared up at big screens perched above the historic plaza when the announcement aired live. The host of the 2012 Summer Olympic Games would be — London.
There were gasps, screams, cries of British deceit and trickery, and many tears. Even Carlson, an American who owns a pair of popular restaurants here, shed a few himself.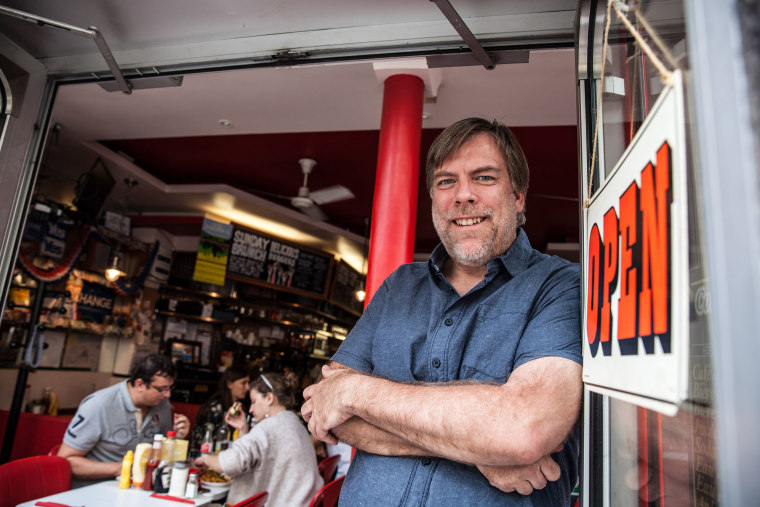 "They were really, really hoping to get it," he said.
That was in July 2005.
After losing its last three Olympic bids, the French capital is set to finally land the prize it has doggedly pursued for 25 years.
In an unusual move, the International Olympic Committee on Wednesday formally named host cities for the next two Summer Olympic Games, Paris in 2024 and Los Angeles in 2028.
The IOC doesn't ordinarily unveil two cities as hosts at once, but says it decided to this time rather than rule out a strong contender. (Tokyo is doing the honors in 2020.)
The announcement in Lima, Peru, following a vote, made official a deal already struck between the two cities, the last contenders standing in a field that once counted six.
IOC President Thomas Bach in June called it a "golden opportunity" to award the Games to two cities with strong proposals and coffers fat enough to host the quadrennial contest that can cost upwards of $10 billion.
It was also a chance to burnish the Olympic image after the doping and corruptions scandals that tarnished the Rio and Sochi Games.
The decision returns the Summer Games to the U.S. for the first time since 1996. It also marks the third time L.A. will play host, after pulling off the much-praised 1984 Games.
But for the French, the wait has been far longer. Paris last staged the Games in 1924, and it has trying to get them back ever since.
"It's like a dream," three-time Olympic canoeing champ Tony Estanguet and local committee co-chairman said. "We've been waiting so long."
State of Emergency
The victory was much appreciated in most quarters in Paris, where camouflage-clad soldiers toting assault rifles patrol the streets.
The country has been under a state of emergency since November 2015, when Islamist militants slaughtered 130 people in coordinated attacks across Paris. The city was already reeling from deadly assaults 10 months earlier on the satirical magazine Charlie Hebdo and a kosher supermarket.
For months after, hotel rooms sat empty. People stayed away from café terraces like the ones the gunmen sprayed with automatic-weapon fire in the November rampage. Business owners in the world's most-visited city fretted over their futures.
Then just as bookings began inching up, suicide bombers struck Brussels, just 90 minutes from Paris by train in Mach 2016. Four months later, a speeding truck plowed into Bastille Day revelers in the southern city of Nice, killing 86 and injuring 458.
The effect on tourism was crushing. The Paris region saw 1.5 million fewer visitors in 2016. The Louvre Museum sold 2 million fewer tickets and lost $12 million. Travel magazines questioned whether it was safe to visit France.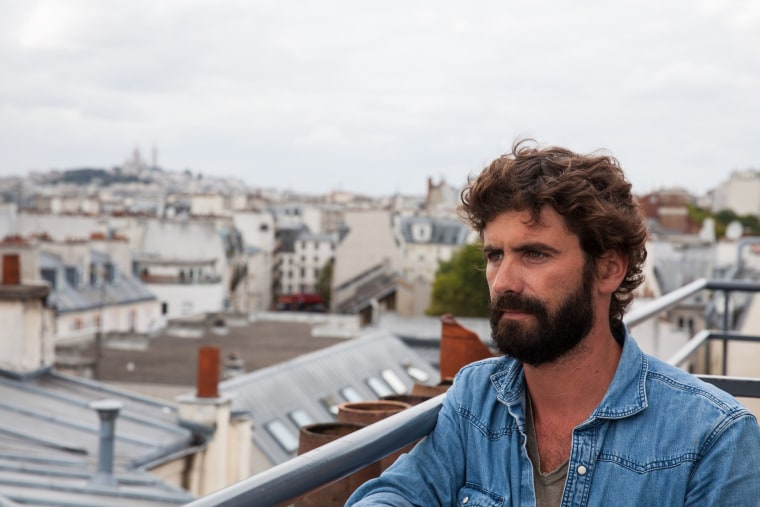 After Nice, reservations plunged at Les Piaules, a "boutique" hostel with a cozy bar and rooftop terrace in northeastern Paris with postcard views. It had the bad luck of opening two weeks after the November attacks.
For co-owner Matthieu Bégué, terrorism hit more than the bottom line. His cousin survived the massacre of 89 people inside the Bataclan concert hall.
"It touches us all," said Bégué, a 34-year-old who bikes to work past a café and a pizzeria shot up in the attacks.
Paris Is Back — and Booming
But since those dark days, marked by memorial services and flower-bedecked shrines on street corners, an unexpected thing happened. Visitors started coming back.
During the first four months of 2017, tourism was up 19 percent from a year earlier, with 2.6 million foreigner travelers logged. The number of people checking into hotels hit a 10-year high.
Gleeful officials who made the announcement in July predicted France could see a record 89 million visitors by the end of 2017.
"The apprehension has disappeared and the tourists of the world are returning to Paris," said Nicolas Lefebvre, director of the Paris Convention and Visitors Bureau.
There are other signs the city is rebounding.
Millions cheered in May after the election of a telegenic young president who wants to make Paris the new London. As international corporations debate whether to flee the British capital after Brexit, Emmanuel Macron, 39, wants them to think French. He's hoping to woo investment in part by pushing a radical overhaul to simplify the country's notoriously bewildering labor laws.
In June, Macron helped launch Station F, a cavernous incubator housed in a former train station with space for 1,000 startup companies. Backed by Microsoft, Amazon and Facebook, the venture has been cited as evidence of a new innovation vibe sweeping a younger generation of French, who used to tell pollsters their goal was to land a civil-service job for life.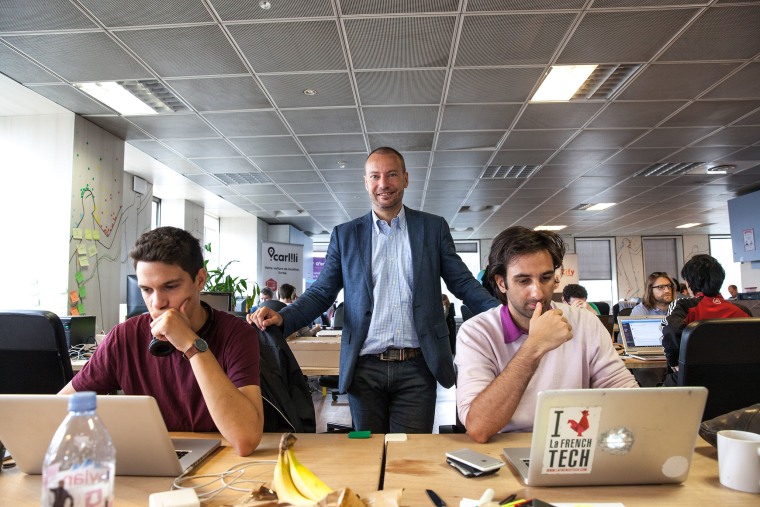 "Confidence is back," said Laurent Queige, who runs Welcome City Lab, a four-year-old non-profit incubator that fosters tourism-focused start-ups. For 30 spots each year, Queige fields about 300 applications.
"I'm blown away by this wave of entrepreneurial spirit," he said. "We are seeing a revolution."
Olivier Magny, 37, who co-owns "O Chateau," a wine business and tasting bar, said French millennials travel more than their parents did and are open to new ideas. He points to a crush of funky restaurants and night spots that have livened up a city more famous for classic elegance than edgy invention.
"Paris is so much cooler, so much more fun, than it used to be," added Magny, who has written three books tweaking his sometimes-stodgy countrymen. "If you're a Parisian or a Paris fan, there's a lot to rejoice and be excited about."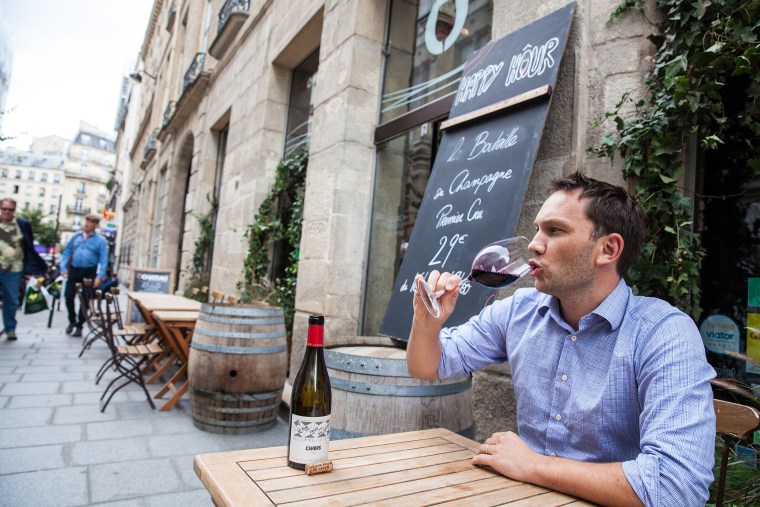 Beach Volleyball at the Foot of the Eiffel Tower
Although seven years away, the promise that Paris will finally live its Olympic "dream" has already boosted spirits, even among Parisians who pride themselves on being "very cranky," said Carlson, who wrote a best-selling memoir about his adventures navigating French red tape.
He praised the local committee for featuring in its pitch some of the world's most beautiful monuments.
Beach volleyball is planned at the foot of the Eiffel Tower, fencing in the Grand Palais, swimming in the Seine River, and equestrian events at Versailles chateau. "People are loving that idea," he said.
One of the Paris bid's strengths was its plan to hold 22 sports at mostly existing, eye-catching venues. The two major construction projects planned, a new aquatics center and the Olympic Village housing the athletes, are slated for Saint-Denis, an underprivileged suburb just north of Paris where tensions with police have erupted into riots in recent years.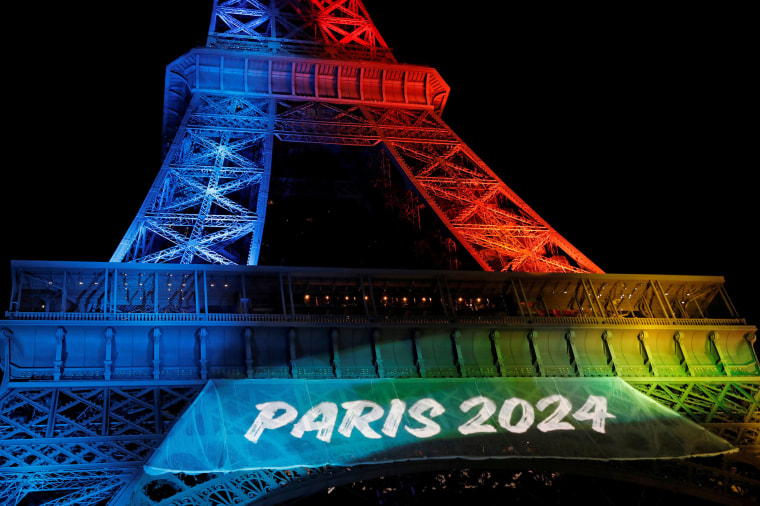 After the Games, the 86,000-acre village is to be transformed into residential housing, giving the area a lift.
Officials have touted the Games as a means of speeding up Grand Paris, a $31 billion plan to expand metro and rail lines to Paris' outer suburbs.
If Paris didn't secure the Games in 2024, it risked losing nearly $2 billion in public funding and pledges from private landowners to keep the tracts open for new construction. Against that backdrop, the local committee pushed for 2024 or nothing, a stance that officials say helped nudge the IOC to broker the agreement with L.A., which needs no new venues and had little to lose waiting until 2028.
Playing up the symbolism of bringing the Games back on the 100th anniversary, Macron told the IOC in July that the centenary was the "best moment" to hand the Games to France, which he said exemplifies Olympic "values of openness, tolerance and justice."
'It's a Waste of Money'
While a June poll showed 73 percent of French public gave a thumbs-up to the Games, not everyone is convinced.
A petition calling for a referendum on the Games has collected more than 30,000 signatures. The man who launched it, Frédéric Viale predicts the games will be "ruinous" for the city.
"There was no public debate," he said.
Viale, a teacher, contends the Paris committee's $7.9 billion budget vastly underestimates the true bill and doesn't include the security tab. (The local committee says it has set aside $216 million for security.) He's not alone. Critics say cities wooed by dreams of reaping billions in new revenue and investment often lowball their budgets.
The tab for the London 2012 skyrocketed to $15 billion from $4 billion, making it the most expensive Summer Games in history, according to a 2016 Oxford University study that found the Games since 1968 have blown their budgets by an average of 156 percent. It took Montreal 30 years to pay off its debt from the 1977 Games, which overspent its $1.6 billion by 13 times.
An IOC requirement that cities — meaning taxpayers — guarantee any cost overruns, helped turn public opinion against the Games in Boston, as well as the three other cities vying against Paris that dropped their bids.
"It's a waste of money for me," said Chloe Mathieu, 27, an environmentalist, who suggests Olympic billions could be better spent tackling social problems like poverty and France's perpetually high unemployment rate.
"The Olympics is a way to shine," she said, adding that the City of Light "is already shining."