PARIS ­— Another European city, another population U.S. President Donald Trump will have to try to win over.
As Trump touched down in France Thursday to celebrate Bastille Day and to commemorate the 100th anniversary of the Americans' entry into World War I, many Parisians said they recognized the importance of a U.S. president's visit — but they wished that president wasn't Donald Trump.
"America came to save Europe in World War I, so we owe them this," said Jean-Pierre Tourne, a teacher who was waiting for his friend outside the Louxor cinema in the northern Paris neighborhood of Barbes-Rochechouart.
"We don't understand why the Americans elected him, but he's the U.S. president now," he added.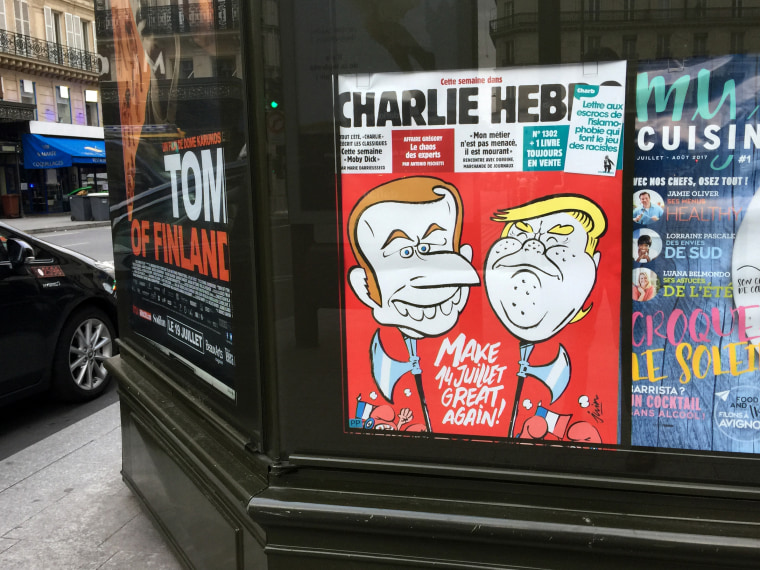 Louis Marcodini, a history student at Sorbonne University, agreed that Parisians needed to separate the office of president from the man.
"I understand why, as president, he's invited," said the 19-year-old, who was sitting on the banks of Canal Saint-Martin in Paris's hip 10th arrondissement. "Symbolically it's important. We have to respect history. But as an individual, as a man, he is not wanted here. He is not in our hearts."
Others were more indignant. "He's not welcome here. You're in working-class Paris now. He'll be at the Élysée, at the Eiffel Tower, he's not going to come here," said Yacine Mac, who was standing outside the Barbès–Rochechouart metro station, a predominately north-African neighborhood.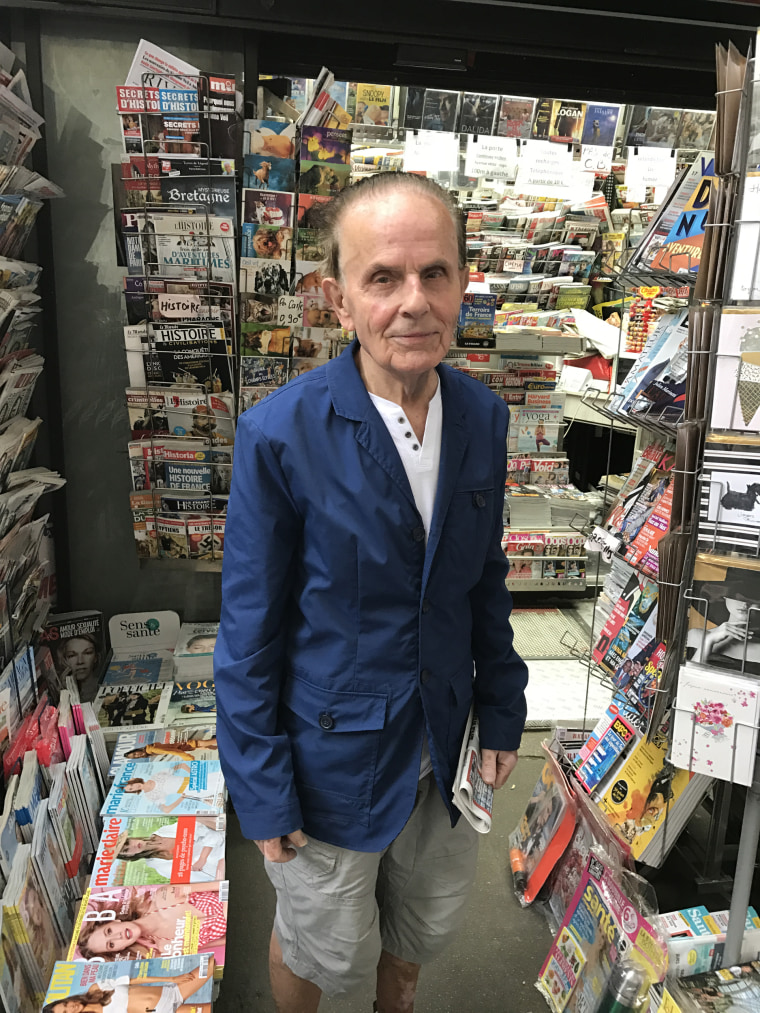 Pierre Clement, who was buying Le Parisian newspaper early Thursday morning, said above all he hoped the meeting would change Trump's opinion on climate change and the Paris agreement.
"It's only through discussion that these things change," said the 84-year-old.
In his first trip to France since becoming president, Trump is due to partake in the country's most important national holiday, as new French President Emmanuel Macron's guest of honor.
The holiday commemorates the storming of the Bastille prison on July 14, 1789, which helped spark the French Revolution. It is marked by a large military parade that has been carried out each year since 1880.
This year the parade will also celebrate the United States' arrival in Europe 100 years ago to fight alongside France, Britain and other allies in World War I. The two leaders will look on as U.S. and French troops march side by side down the Champs Elysées.
Friday is also a somber day in France as it marks the first anniversary of the Nice attacks in which dozens were killed when a truck barrelled into crowds watching the July 14 fireworks display in the southern seaside city.
Some Parisians said they were uncomfortable with Trump visiting on the anniversary of the terror attacks.
"The 14th of July is more important this year than ever," said Cloe Gouilpain, who is in her last year of high school and is a friend of Marcodini. "The French people need it — we need the solidarity and Donald Trump is not someone who speaks to the idea of solidarity. He is not a man of peace."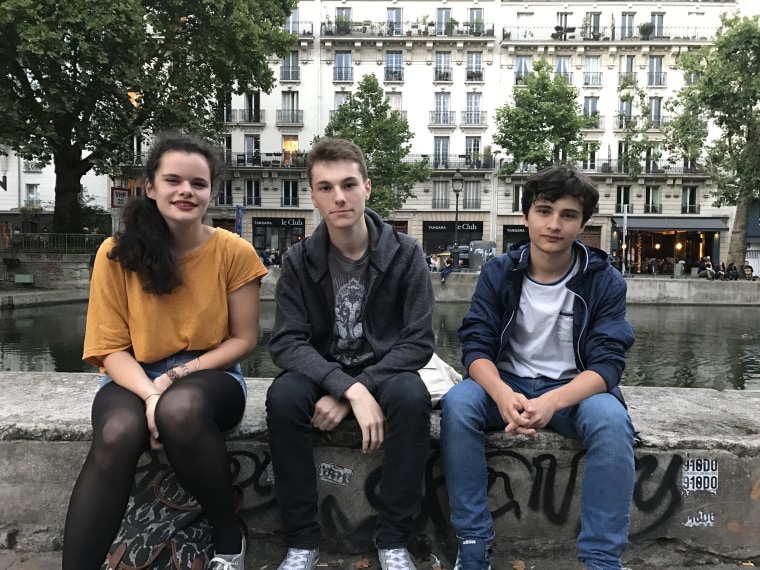 Earlier this year Trump offended the people of Paris by implying the terrorist attacks had changed the city. The president told a rally in Washington in February that his friend "Jim," who used to love Paris, no longer goes because "Paris is no longer Paris."
At the time, Paris Mayor Anne Hidalgo responded by tweeting a photo of Mickey and Minnie Mouse with the caption: "To @realdDonaldTrump and his friend Jim, in @LaTourEiffel we celebrate the dynamism and the spirit of openness of #Paris with Mickey & Minnie."
Back in the northern neighborhood of Barbès–Rochechouart, Mohammed Cheikh said he hoped Trump's exposure to Bastille Day might change Trump's position on the wars in Syria and Iraq.
"I doubt he's ever heard of July 14," said the 32-year-old, who works in security. "But if he gets the 14 of July he should understand the importance of peace and armistice and if he gets that, he should know he needs to end the wars in Syria and in Iraq."
Others in the city of lights were more apathetic.
Christelle Castet, 35, who was sculpting a pot in a workshop near Gare de l'Est: "I really don't care that he's here."