A passenger jet headed to London was diverted to Germany on Saturday after men on board were heard talking about terrorism, police said.
Three men were detained after the easyJet flight from Ljubljana, Slovenia, to London Stansted Airport made an unscheduled stop in Cologne, a spokesman for the German Nordrhein-Westfalen police said. Authorities conducted a controlled detonation of a backpack as a precaution.
The spokesman said the flight was diverted to Cologne-Bonn airport around 6:30 p.m. local time (12:30 p.m. ET) after the passengers told staff that the three men on board were talking about terrorism. The exact wording of what was said was not immediately available.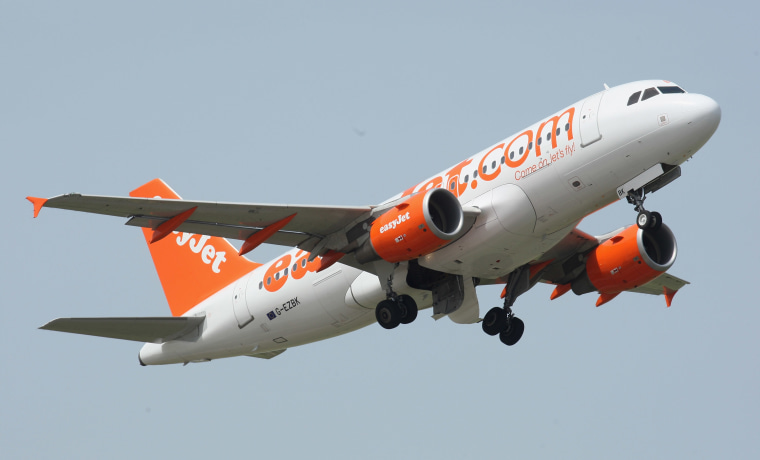 Authorities are awaiting more analysis about what was inside the backpack and it has not been determined that it contained explosives, police said.
The diversion comes amid heightened fears of terrorism in Europe, and follows a vehicle and knife attack on the London Bridge and in a nearby market area last week that killed eight people. The three attackers were shot dead by police.
Passengers evacuated the plane on emergency slides and police were waiting on the ground, the police spokesperson said. Reuters, citing the Cologne airport, reported that all 151 passengers were evacuated safely from the Airbus 319.
EasyJet said the captain of EZY3246 "took the decision as a precaution to enable the aircraft to go through additional security checks in Cologne where the aircraft was met by the police."
The budget carrier said passengers were provided with hotel accommodations and it plans to operate the flight on Sunday morning.
"The safety of easyJet's passengers and crew is our highest priority," a spokesperson for easyJet said in a statement.
Six aircraft were diverted to other airports as a result of the police investigation, the airport said, according to Reuters. The airport said air traffic was affected for several hours as a result of the incident.