The report released Thursday by a special investigative counsel dissects what went wrong at Penn State University when it failed to prevent the serial sexual abuse of young boys by former assistant football coach Jerry Sandusky. Here are some of the findings about the roles played by key figures.
Jerry Sandusky: Defensive football coach at Penn State and founder of the children's charity The Second Mile.
Sandusky, 68, was arrested in November 2011 and found guilty of 45 counts of child sexual abuse. He is in jail awaiting sentencing.
The report says five of the boys were assaulted by Sandusky on university property. It focuses on two reported incidents:
In May 1998, police investigated allegations that Sandusky showered with an 11-year old boy in the Lasch Building, which houses the football locker rooms on the Penn State campus. Then, in February 2001, a graduate assistant, Mike McQueary, says he witnessed Sandusky involved in sexual activity with a 10- to 12-year-old boy in the shower and told head coach Joe Paterno, who passed on the information to university officials.
The report says that despite an investigation of serious charges involving Sandusky, he was allowed to retire in 1999, "not as a suspected child predator but as a valued member of the Penn State football legacy" with the university's blessing to work with young people through Penn State, "essentially granting him license to bring boys to campus facilities for 'grooming' as targets for his assaults through Nov. 2011."
Mike McQueary: Assistant Penn State football coach.
McQueary was a graduate assistant when he says he saw Jerry Sandusky involved in sexual activity with a boy in a team shower on the Penn state campus on a Friday night in February 2001. McQueary took this information to Paterno, and later spoke to Curley and Shultz about it.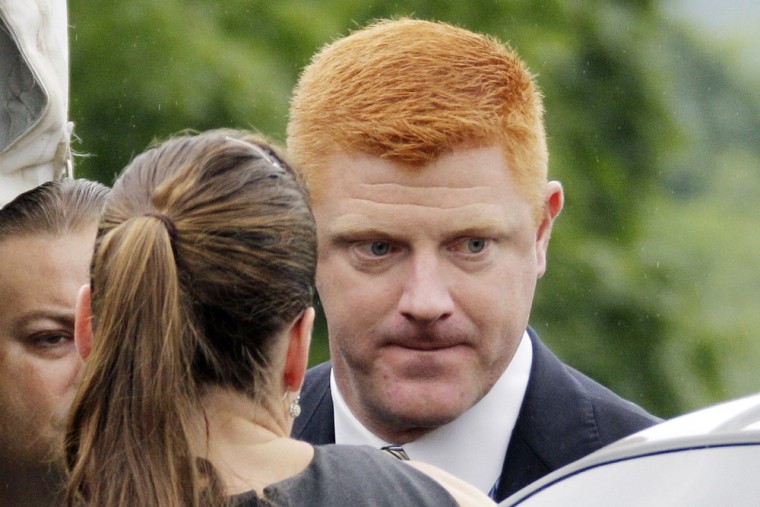 The report notes that "no record of communication indicates that McQueary or Paterno made any effort to determine the identity of the child in the shower or whether the child had been harmed." It says that McQueary, among others, was "obligated to report the 2001 Sandusky incident to the University Police Department for inclusion in Clery Act statistics and for determining whether a timely warning should be issued to the University community. No record exists of such a report."
In court testimony this year, McQueary said he had "no doubt" that Sandusky was having intercourse with the boy.
===
The report emphasizes the roles of the following four men — what it calls the "four most powerful people" at Penn State — "who failed to protect against a child sexual predator harming children for over a decade." It said they "concealed Sandusky's activities from the Board of Trustees, the University community and authorities."
Joe Paterno: FormerPenn State football coach with oversight of Sandusky.
In November 2011, after the allegations against Sandusky became public, the legendary coach was removed from his position. He died in January.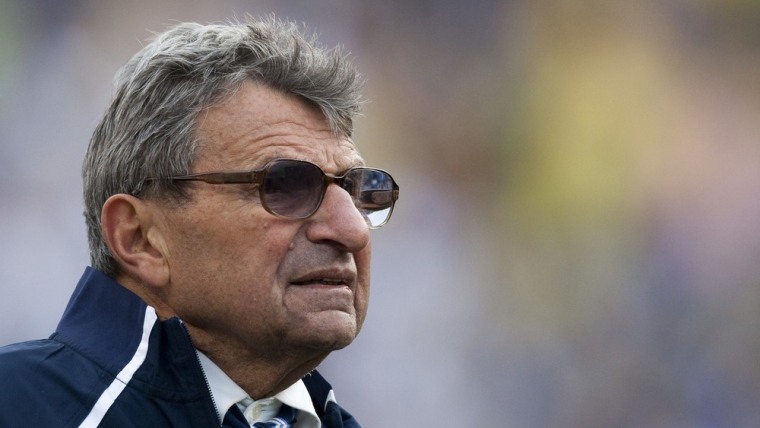 Despite knowledge of the sexual abuse investigation in 1998 and McQueary's 2001 eye witness account of apparent sexual abuse, the report says Paterno and other campus officials "failed to control Sandusky's access to the University's facilities and campuses, allowing Sandusky access until Nov. 2011."
After McQueary told Paterno what he saw in February 2001, Paterno told campus officials Curley and Schultz, but not campus police. The report says that in subsequent emails the men discussed various measures, including getting professional help for Sandusky and barring him from bringing children to the campus locker rooms, but that no substantive action was taken. It says that Sandusky engaged in further abuse in campus facilities after that.
"Those assaults may well have been prevented if Spanier, Schultz, Paterno and Curley had taken additional actions to safeguard children on University facilities," it said. 
Timothy Curley: Penn State University athletic director.
Curley is facing criminal charges for allegedly failing to report allegations of child abuse against Sandusky to law enforcement or child protection authorities in 2002 and for allegedly committing perjury during testimony about the allegations to a grand jury in January 2011.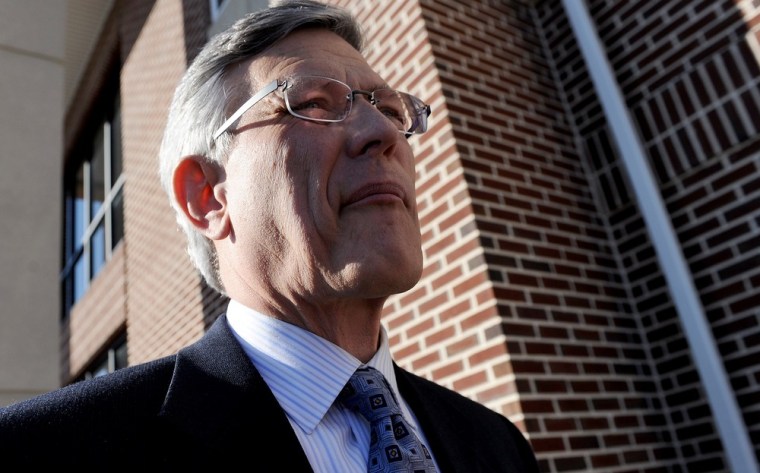 The report includes a series of emails that point to Curley's role in negotiating a retirement package for Sandusky that was reached in June 1999 after campus investigators finished looking into 1998 sexual assault allegations. The deal included an unusual lump sum payment of $168,000, an agreement for continued collaboration with The Second Mile, and free lifetime use of a campus locker room facility, the report said. Curley also requested the emergency re-hire of Sandusky for the 1999 football season, which was approved.
After McQueary's 2001 eyewitness account reached him, and a subsequent flurry of email and meetings with Shultz and Spanier, Curley met with Sandusky and told him "we were uncomfortable" about the incident and told Sandusky to stop bringing children to athletic facilities. He also informed the leadership of The Second Mile, after which both parties decided it was a "non-incident," and no further action was taken.
"Without ever speaking to McQueary, Schultz and Curley had already decided that not reporting Sandusky's conduct to authorities may be an option," the report says.
Click here to read the full investigative report
Gary Schultz: Penn State vice president for business and finance, now retired.
Schultz is facing charges for allegedly failing to report allegations of child abuse to law enforcement or child protection authorities in 2002 and for allegedly committing perjury during testimony to the Grand Jury in January 2011.
The report reveals that in 1998 Schultz communicated extensively with Curley, Spanier and investigators looking into sex abuse allegations against Sandusky. In notes from one meeting he speculates: "Behavior — at best inappropriate @ worst sexual improprieties" and "Is this opening of Pandora's box?" and "Other children?"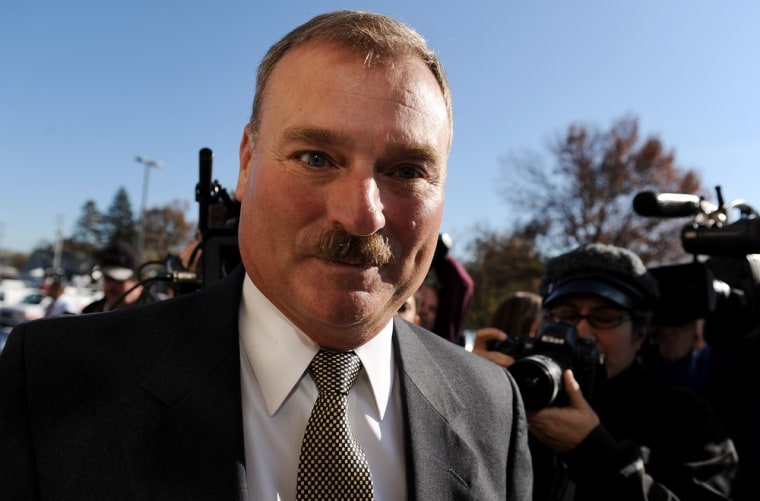 After McQueary's 2001 eyewitness account, Schultz, Spanier and Curley agreed to offer Sandusky help for his apparent problem, and if he refused, to inform child protective services and The Second Mile. In email, Schultz concludes this is the "more humane and upfront way to handle this."
At a Board of Trustees meeting in September 2001, neither Schultz nor Spanier disclosed the questions swirling around Sandusky. At the same meeting, the board approved a deal structured by Schultz to sell a University property to The Second Mile.
Before a grand jury in January 2011, Schultz testified that he did not recall that much about the details of the 1998 allegations and later said he "was never aware" of an investigation into inappropriate touching in 1998, according to the report.
Schultz told the grand jury that head coach Joe Paterno and Mike McQueary reported the 2001 shower incident to him "in a very general way" but said the "allegations came across as not that serious. … We had no indication a crime had occurred," the report said.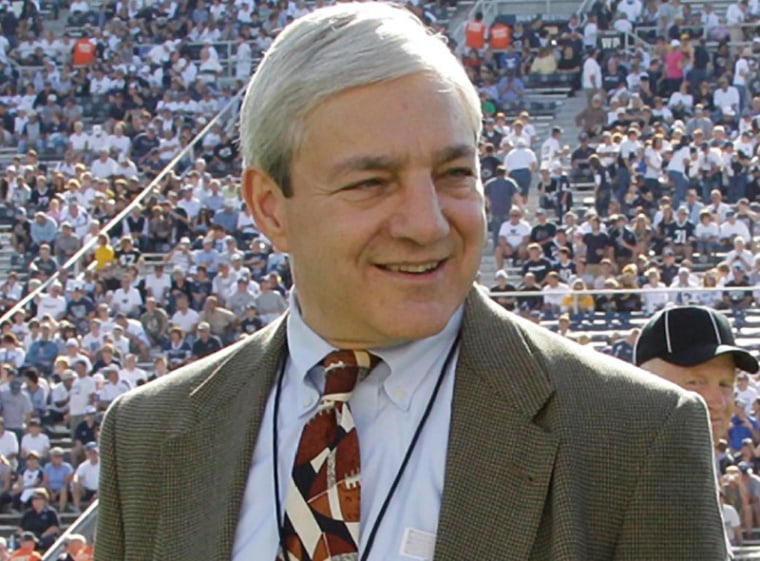 Graham Spanier: Pennsylvania State University President.
The report says that the university president told the special investigative counsel that "he never heard a report from anyone that Sandusky was engaged in any sexual abuse of children" and said he would have been the first to intervene if he had known or suspected it.
But the report lays out a long email trail showing that Spanier was informed of the 1998 investigation, and told of the 2001 account brought forward by McQueary.
"By not promptly and fully advising the Board of Trustees about the 1998 and 2001 child sexual abuse allegations against Sandusky and the subsequent Grand Jury investigation of him, Spanier failed his duties as President," the report says.
The report said that "the avoidance of the consequences of bad publicity" was the most significant cause for the failure to protect child victims and report abuse to authorities.
It also faulted Spanier, describing him as "a President who discouraged discussion and dissent," and faulted "a striking lack of empathy for child abuse victims by the most senior leaders of the University."
More content from msnbc.com and NBC News:
Follow US News on msnbc.com on Twitter and Facebook