The U.S. military used the expanded authority President Donald Trump granted to the Pentagon in March to strike a terrorist outpost in Somalia on Sunday, officials said.
Together with Somali partners, the Pentagon used a drone to target a command and control and logistics hub 185 miles southwest of Mogadishu — the nation's capital — to kill multiple fighters with al-Shabab, a terrorist organization aligned with al-Qaeda, according to the Pentagon.
The outpost was described by a military official as a mid-level operation, not a high value target.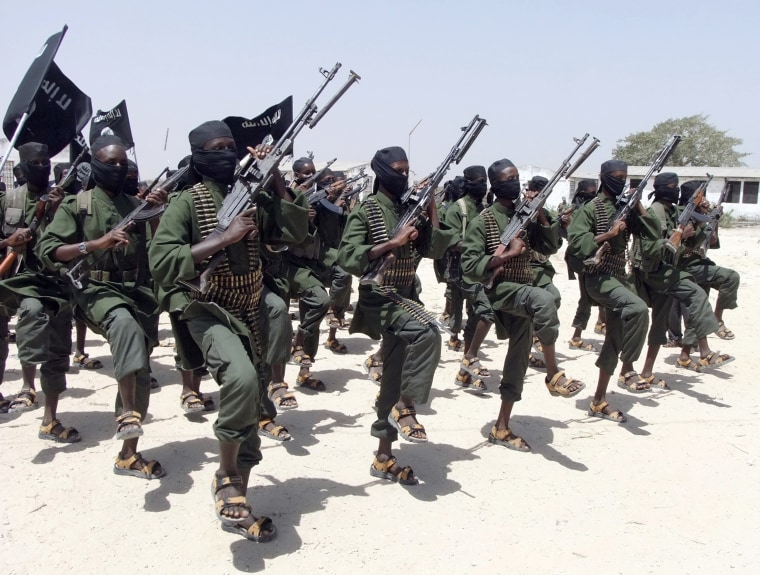 According to Pentagon Chief Spokeswoman Dana W. White, the bombing was in response to al-Shabab's recent attacks on the Somali military and used the new authority the Department of Defense received from Trump.
"This strike was conducted with the authorities approved by the President in March 2017, which allows the U.S. Department of Defense to conduct legal action against [al-Shabab] within a geographically-defined area of active hostilities in support of partner force in Somalia," White said in a statement.
According to the Associated Press, al-Shabab killed 59 people in the semi-autonomous Somali state of Puntland when they bombed a military base on Thursday.
The terrorist organization once controlled the capital Mogadishu, but was pushed out in 2011. It has retained control of territory in the south and center areas of the country.
"I said when I took office that security will be top priority for my administration," Somali President Mohamed Abdullahi Farmajo said in a statement. "This strike will enhance security and reduce the threats of [al-Shabab]."
No civilians were reported killed in the U.S. drone attack, and the Pentagon described the operation as a success.
Kyle Milliken, a 38-year-old Navy SEAL, was killed and two other Americans were injured 40 miles west of Mogadishu last month in a firefight with al-Shabab. He was part of an operation co-coordinated by the Somali National Army and U.S. Africa Command and was the first American to be killed in the country since the 1993 Battle of Mogadishu.
The most recent strike against al-Shabab is part of the Pentagon's newfound focus on the African terrorist organization and the Somali government's aggressive new fight actions against the terrorist group.
"To the members of [al-Shabab], I tell you that we are bringing the fight to you," Farmajo said in his statement.