The Pentagon vowed Tuesday to deliver payback to whoever fired a pair of missiles at a U.S. Navy destroyer off the coast of Yemen.
"We are going to find out who did it and take action accordingly," said Capt. Jeff Davis, a Defense Department spokesman. "Anybody who puts U.S. Navy ships at risk does so at their own peril."
Related: Two Missiles Fired at U.S. Navy Ship From Rebel-Held Yemen Territory
The missiles, which were fired around 7 p.m. (noon ET) Sunday as the USS Mason was conducting routine operations in international waters near the strait of Bab el-Mandeb, missed their target.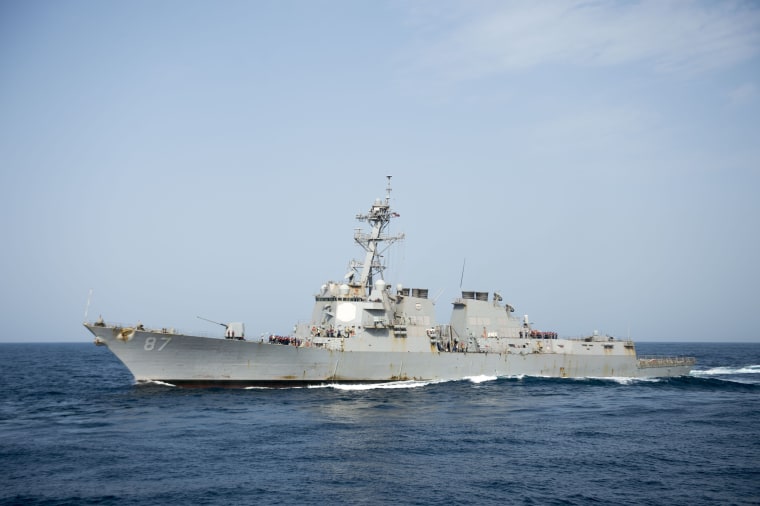 Two other Navy ships — the USS Nitze and the USS Ponce — were also operating in the area.
Davis declined to say who they suspect fired the missiles, but noted that they were fired from territory in the hands of Shiite rebels known as Houthis who are backed by Iran and are fighting the government of Yemeni President Abed Rabbo Mansour Hadi.
He also would not say how, exactly, the U.S. intended to retaliate. But the Mason is still patrolling the Red Sea, Davis added.
The attack on the Navy vessel came as thousands of Yemenis marched outside United Nations headquarters in the Yemeni capital Sanaa to protest a Saudi-led coalition strike on Saturday that killed at least 140 people and wounded more than 525 others. The coalition backs Hadi.