LONDON — Campaigners in France are claiming a victory after more than 300,000 people signed a petition against President Emmanuel Macron's plans to enshrine in law a formal first lady role for his wife, Brigitte.
Like the U.S., France does not have an official title for the presidential spouse but they are often informal champions for charitable causes. Past presidential wives have had administrative assistants at the Elysee palace in Paris, as well as security protection.
Centrist Macron wants to formalize that role, setting out precise costs to the French taxpayer and publishing information about her access to presidential staff. He made clear Brigitte would not receive a public salary, but many French voters are leery of U.S. style politics and Americanisation of their politics.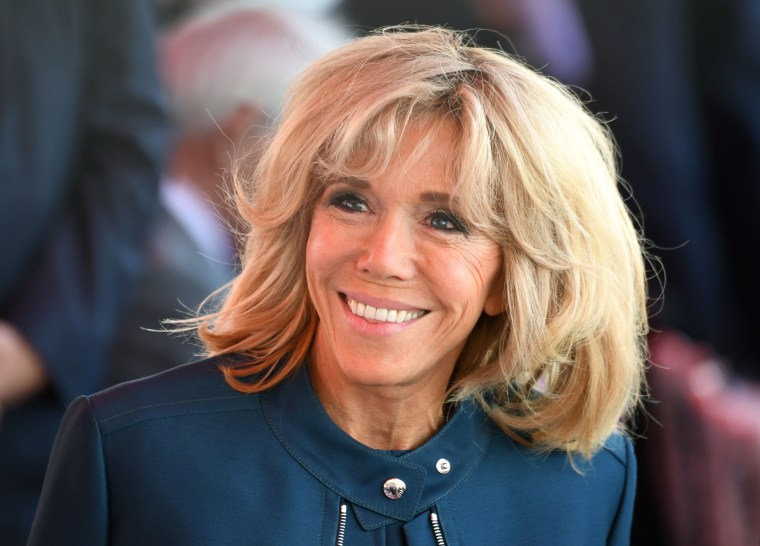 Rivals last month launched a change.org petition saying Macron's plans were unnecessary — a call that resonated with voters after conservative challenger Francois Fillon's campaign was derailed by allegations he paid his wife public money for fictitious work as a parliamentary assistant.
Unlike U.S. election candidates, French politicians almost never campaign with their spouses. Macron's invitation for Brigitte to take the stage at his rallies raised eyebrows among observers.
Now it appears Macron's office has softened.
"Very good news, the Elysée backs off," Thierry Paul Valette, an artist and founder of the National Equality movement wrote Wednesday in an update to his change.org petition. "There will be no official First Lady status for the wife of the head of state."
The petition, which had attracted 307,700 electronic signatures by early Friday, says there is "no reason why the wife of the head of state should get a budget from public funds."
"We fiercely denounce all sexist attacks against Brigitte Macron and we do not question her skills," the petition says. "However, during a clean-up period in French politics, in which a decree was passed prohibiting lawmakers from employing a member of their family … we cannot endorse the idea of a statute for the wife of President Macron."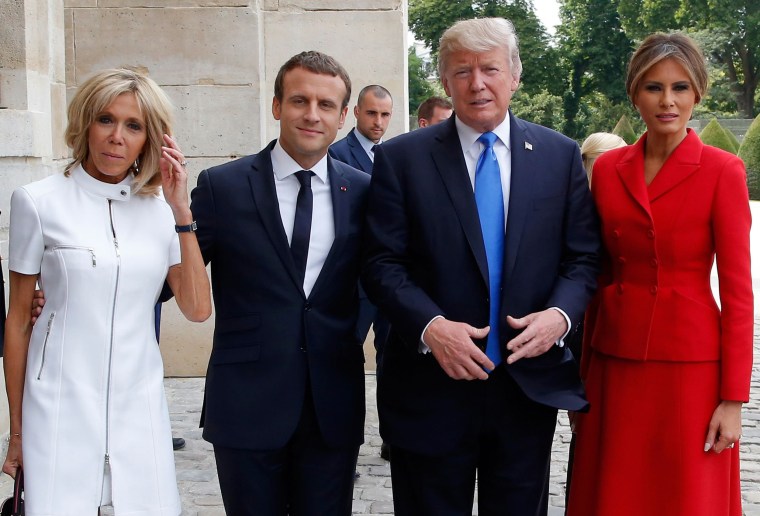 There has been no formal announcement from the presidential palace to confirm Valette's claim, but official spokesman Christophe Castaner on Tuesday responded to the snowballing petition with a series of tweets insisting any changes would be "simply an exercise in transparency."
"No changes to the constitution, no new system, no salary for Brigitte Macron," he promised, accusing the president's rivals of "hypocrisy."
Clementine Autain, from the far-left movement France Insoumise, called the idea of giving official status to the first lady "stupid."
"I'm sorry, but there's no need for a status of first lady in a democratic, modern, 21st-century system," the lawmaker told BFM television.
The status of the president's partner is a sensitive issue in France following a series of scandals in the past few decades, including Macron predecessor Francois Hollande's complex private life.
Hollande entered office with his girlfriend Valerie Trierweiler at his side, but she left him after a tabloid magazine exposed Hollande's secret affair with actress Julie Gayet in January 2014.
The French got used to the absence of a first lady: Gayet never publicly appeared by Hollande's side.
Before him, Sarkozy was the first French president to divorce and remarry while in office.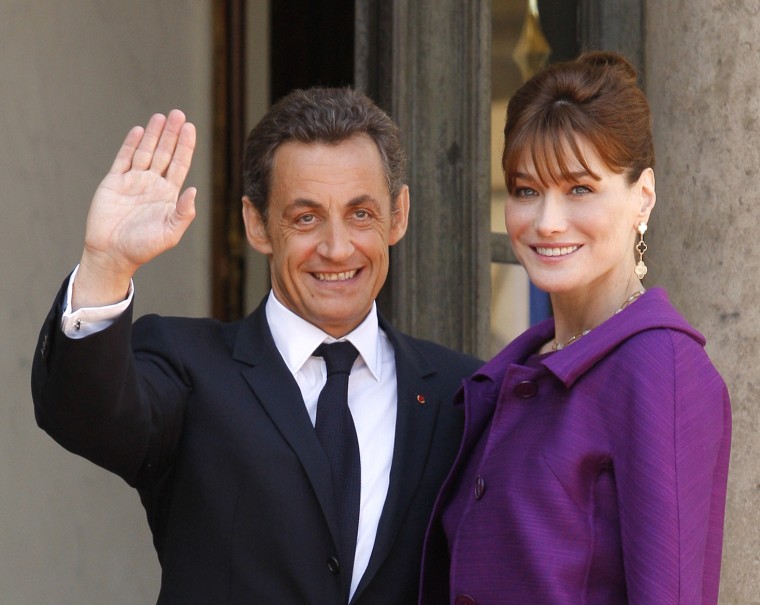 His former wife, Cecilia, had a prominent role at his side. The couple divorced in the first year of his term. Sarkozy then remarried, to supermodel Carla Bruni.
But the major scandal remains the one surrounding Francois Mitterrand, president from 1981 to 1995. Mitterrand had a secret family made up of his mistress, Anne Pingeot, and their daughter, who lived in a state-owned apartment in Paris.
Brigitte Macron, 64, met the president when he was a 16-year-old student at a Jesuit high school in the northern French city of Amiens. She was his drama teacher, and married with three children.
He declared he would marry her. A decade later, after her divorce, they wed and now live with her adult children. "We don't have a classic family, that's an undeniable reality," he told reporters on the campaign trail.
Last month President Donald Trump was overheard complimenting her during an official visit to Paris. "You're in such good shape," Trump remarked, before turning to the French president. "She's in such good physical shape," Trump told him.
Trump then looked back at the French first lady, adding: "Beautiful."