A petition asking the White House to deport pop star Justin Bieber has succeeded in that it has collected enough signatures to warrant an official response from the Oval Office.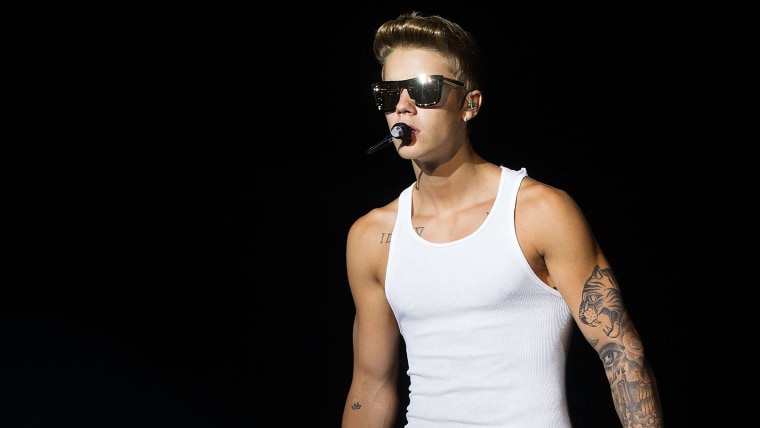 The petition on the We the People site, drawn after the Canadian singer was arrested in Miami on three misdemeanor charges stemming from a drag racing incident, asks President Obama to deport the Canadian singer. Created on Jan. 23, the petition had amassed over 111,000 signatures by Wednesday afternoon. The White House responds to petitions once they've collected 100,000 signatures.
Bieber, 19, is in the United States on a special visa given to actors, musicians, academics and other high-profile individuals. The petition asks for Bieber's green card to be revoked and that he be "removed from our society," among other things.
"We the people of the United States feel that we are being wrongly represented in the world of pop culture," it states. "We would like to see the dangerous, reckless, destructive, and drug abusing, Justin Bieber deported and his green card revoked. "He is not only threatening the safety of our people but he is also a terrible influence on our nation's youth."
Although the White House has promised to respond to successful petitions, there is no time limit for government officials to do so. As The Washington Times points out, some of them have waited years for a reply. Recently, though, The White House responded to a petition demanding that ABC take "Jimmy Kimmel Live" off the air after the comedian made a joke on-air about killing Chinese people to avoid paying down U.S. debt. That answer took three months.
Bieber's arraignment hearing in Miami is on Feb. 14. Deportation is highly unlikely but his supporters have fought back with a petition of their own, just in case.

"The whole idea of Justin Drew Bieber getting deported, is completely unfair," the counter-petition reads. "He doesn't deserve this. With your help, we can stop it. He's human. He's not perfect. The media sees the bad side of him. Please. He's saved so many lives. Including mine. A lifesaver, (s)houldn't deserve this."
Created on Jan. 25, that petition has collected over 1,500 signatures.