Barack Obama ditched a bilateral meeting with Filipino president Rodrigo Duterte Monday after the blustery leader told Obama he would "swear" at him if questioned about the extrajudicial killing of drug dealers.
Obama instead planned to meet with Korean President Park Geun-hye, National Security Council Spokesperson Ned Price said.
Duterte — often described as southeast Asia's answer to Donald Trump — delivered the statement earlier at a news conference ahead of this week's ASEAN regional meeting in Laos.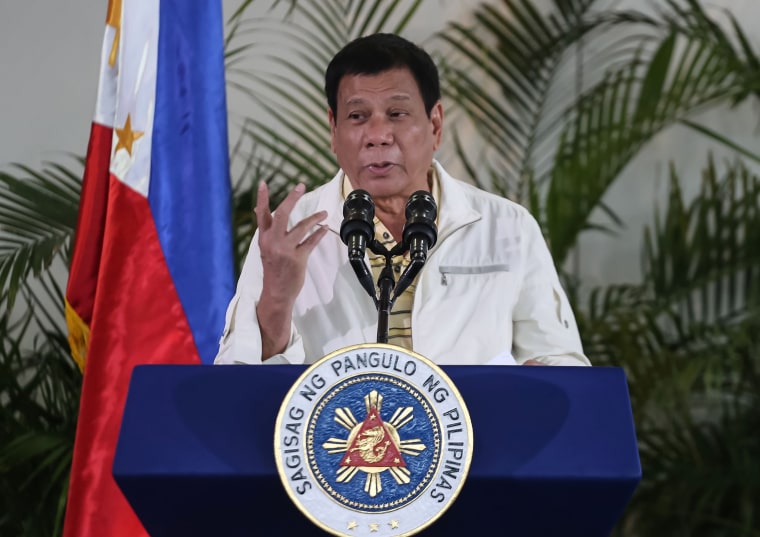 Duterte has faced international criticism, including from Washington, over the killings of more than 2,000 suspected drug pushers.
Related: Over 1,900 Killed in 'Chilling' 7-Week War on Drugs
Answering a reporter's question about how he intends to explain the extrajudicial killings to Obama, he said that Obama must be respectful and not just throw questions at him, or else, "Putang ina, I will swear at you in that forum," Duterte said, using a Tagalog phrase for "son of a *****."
He said he was leader of a sovereign country and answerable only to the Filipino people.
When Obama was asked at a news conference in China whether he would press ahead with a plan to meet with Duterte at a gathering in Laos this week of the summit, Obama said he had instructed his staff to determine whether a meeting would be "productive."
Obama called the Philippines a close "friend and ally" of the United States and shrugged off Duterte's statement.
"Clearly, he's a colorful guy," Obama said.