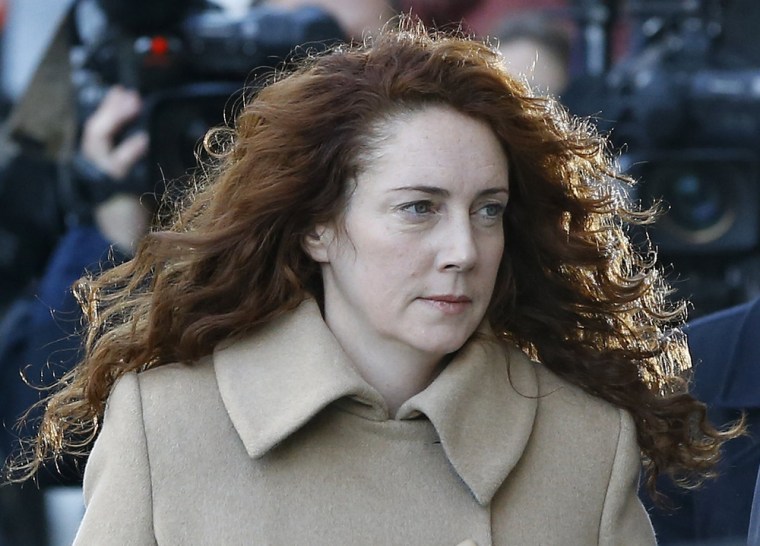 LONDON - The trial of Rebekah Brooks and several other former senior executives of media mogul Rupert Murdoch began on Monday on charges related to hacking into telephones and bribing officials.
Brooks, Andy Coulson, former communications director under British Prime Minister David Cameron, and others are on face charges related to hacking and bribery while at the now defunct U.K. Sunday tabloid the News of the World, which was closed by owner Murdoch in 2011.
The pair are among eight defendants who have pleaded not guilty to charges linked to alleged phone hacking and payment to public officials. The trial is slated to be one of the longest in recent history, with an estimated finishing date of Easter 2014 and more than 100 witnesses expected to be called to the stand.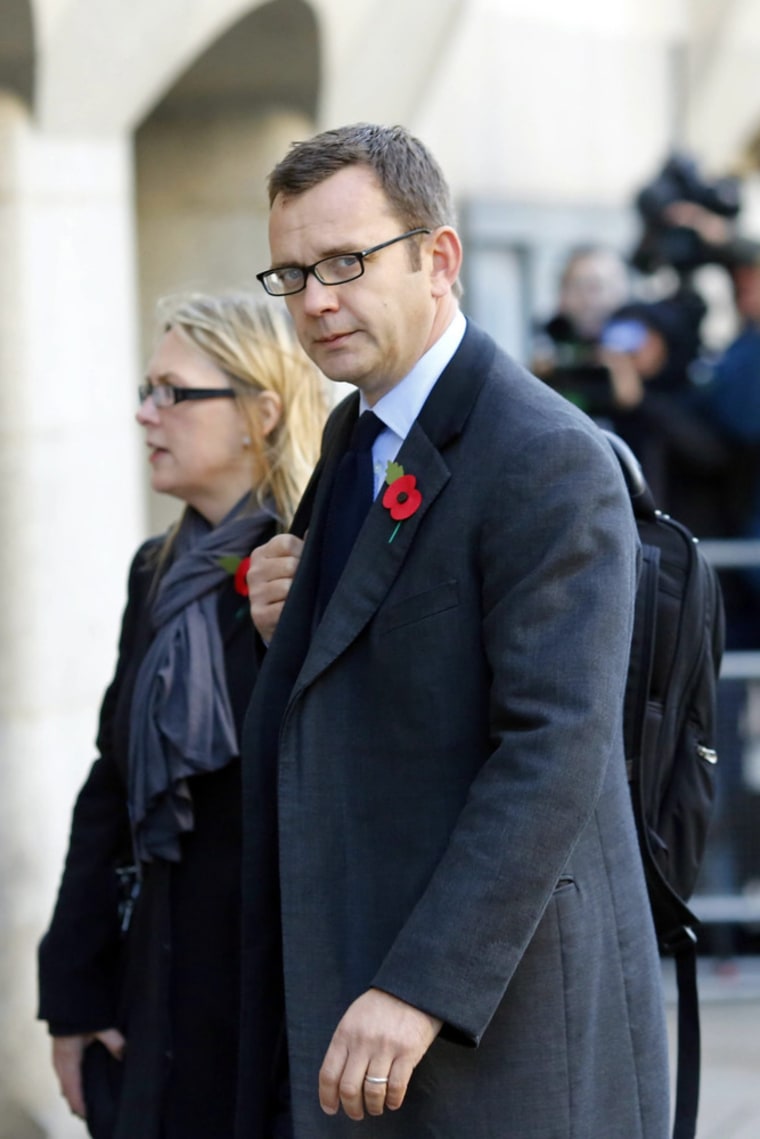 Brooks, 45, edited the News of the World and its sister daily The Sun before becoming chief executive of News International (now News UK), a position from which she resigned in 2011. She was a close friend of Prime Minister David Cameron. 
She and Coulson, Cameron's ex-spin doctor who also resigned in 2011, are accused of conspiracy to intercept communications in the course of their transmission.
The charge relates to the pair, along with Stuart Kuttner, the former managing editor of News of the World, and its ex-head of news Ian Edmondson, conspiring to illegally access voicemails.
Brooks also faces two counts of conspiring with others to commit misconduct in public office and two counts of conspiracy to pervert the course of justice. Her racehorse-trainer husband Charlie Brooks, head of security at News International Mark Hanna, and her secretary Cheryl Carter are also charged with conspiracy to pervert the course of justice.
Carter allegedly conspired with Rebekah Brooks to remove boxes from the News International (now News UK) archive.
Charlie Brooks and Mark Hanna are said to have attempted to try to conceal documents and computers from police who were investigating the allegations at the News of the World and the Sun.
Andy Coulson is facing two charges that he conspired to commit misconduct in a public office. Also facing these charges is Clive Goodman, the former royal editor of the newspaper.
Jury selection is expected to take place Monday and the prosecution is due to begin later this week.
Related