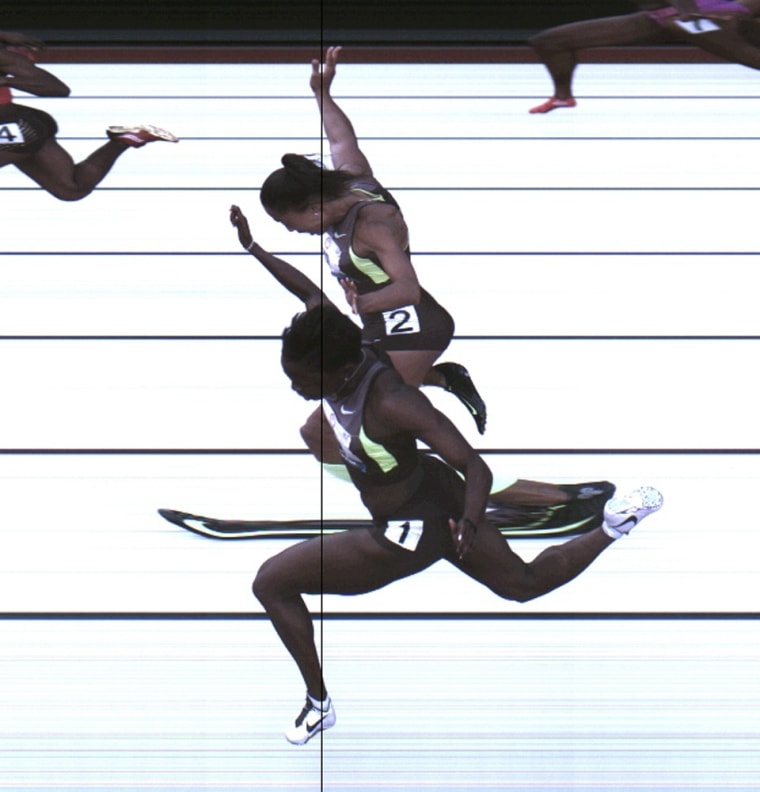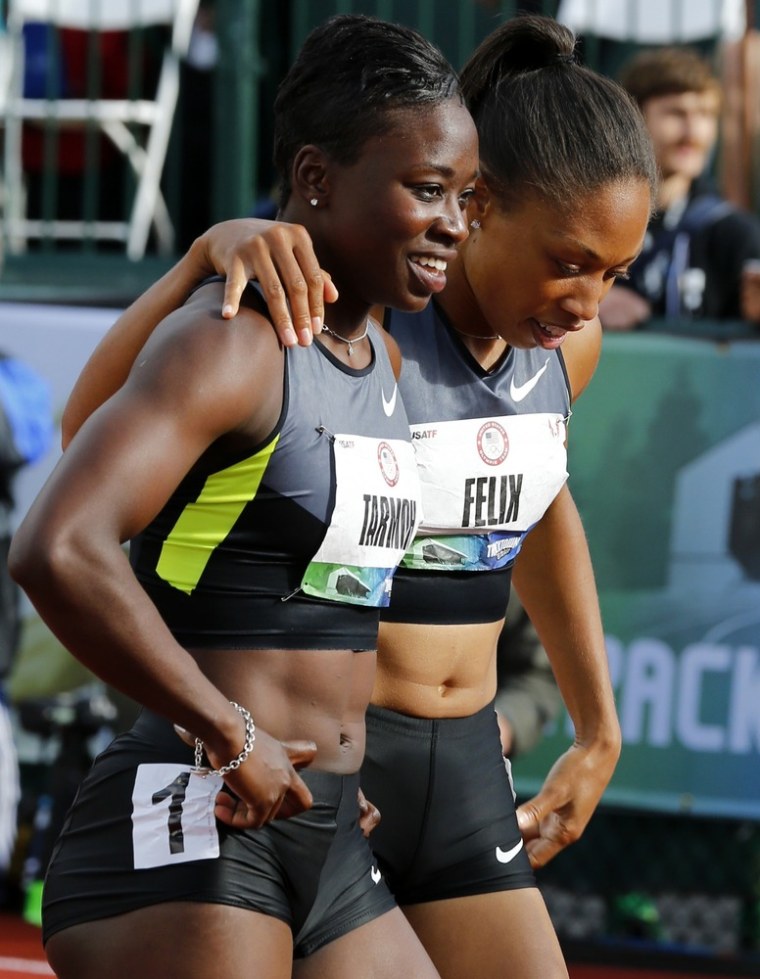 NBC Olympics reports: Nearly 24 hours of confusion over how the dead heat between Allyson Felixand Janeba Tarmoh for the third and final spot on the Olympic team in the women's 100m will come down to either a coin flip or a run-off.
According to these new procedures, which will be applied to all instances of breaking a tie for the final slot in a running event in which a national team or Olympic team slot is at stake, the tie will be broken by the following protocol:
The athletes involved will be given the option to determine the tie-breaker via coin toss or by run-off.
If the athletes disagree on the tie-breaker, the tie will be broken by a run-off.
If both athletes refuse to declare a preference between the coin toss or the run-off, the tie will be broken by a coin toss.