TOKYO, Japan — A new photograph purporting to show a Japanese journalist believed to be held in Syria was circulated to local media Monday by a person claiming to be a mediator for his captors.
Jumpei Yasuda disappeared in June 2015.
In the new photo, the freelance reporter is shown dressed in an orange shirt and holding up a sign in Japanese that reads: "Please help me. This is the last chance."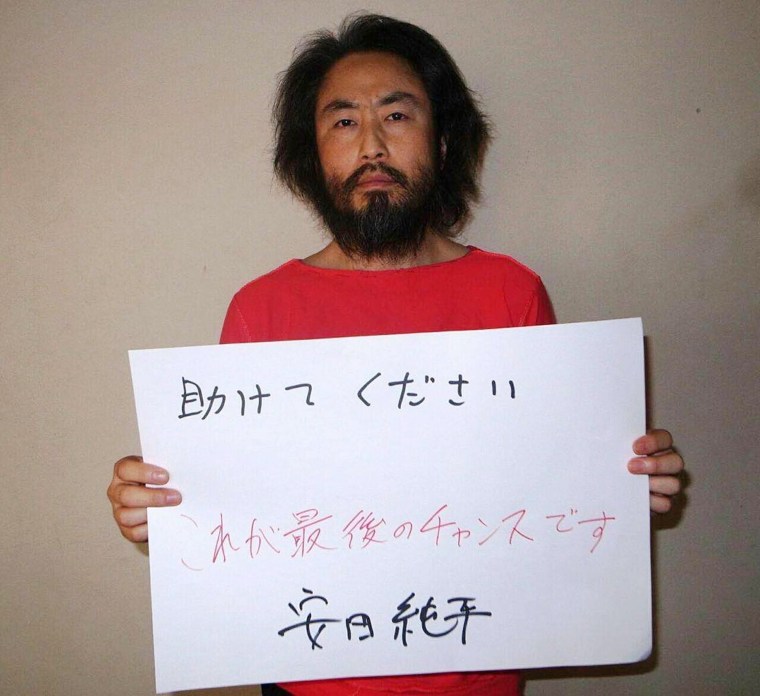 Japan's foreign minister, Fumio Kushida, told reporters: "We believe the image is of Mr. Yasuda himself. But I would like to refrain from commenting any further."
The Kyodo news agency said the image was circulated by a person who asserted that Yasuda was being held by the Nusra Front, an al Qaeda-linked militant group in Syria.
NBC News was unable to verify the authenticity of the photo or under what circumstances it was taken.
Japan's Chief Cabinet Secretary Yoshihide Suga declined to comment Monday when asked whether the government had made contact with the Nusra Front.
"Ensuring the safety of our nationals is the most important responsibility of our government and we are continuing to do our utmost by making use of the various information networks," he said.
The photo comes after a video was posted online in March in which a man claiming to be Yasuda was shown speaking in English: "To my country, when you're sitting there, where you are, in a dark room, suffering with pain, there still no one. No one answering. No one responding."
Yasuda's whereabouts have been the subject of speculation since he disappeared near the Syrian border in June 2015.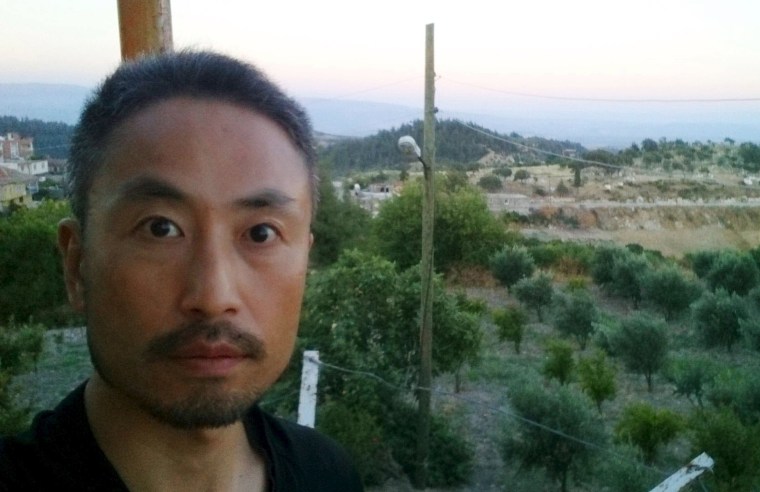 In December, the non-profit organization Reporters Without Borders posted on its website that Yasuda had allegedly been detained by an armed group affiliated with Nusra Front, but it later retracted the information.