A year after the body of North Carolina teenager Phylicia Barnes was found floating in a Maryland river, her sister's ex-boyfriend has been arrested and charged with her murder, authorities said.
Michael Johnson, 28, was arrested late Wednesday at his home, Baltimore police said. Authorities announced Thursday he has been indicted by a grand jury on a first-degree murder charge in the death of the 16-year-old Barnes, who went missing on Dec. 28, 2010, while visiting relatives in Baltimore during the Christmas holidays. Her body was found in April 2011.
At a news conference, Baltimore State's Attorney Gregg L. Bernstein said that he "hopes this will provide [the family] with some measure of closure," The Baltimore Sun reported. He declined to comment on specifics of the investigation, including how Barnes was killed and what evidence led to Johnson's arrest.
"I cannot overstate how much effort and dedication have been invested to achieve justice in this tragic case. The Baltimore City Police, Maryland State Police, the Harford County State's Attorney's Office, the FBI and my staff worked relentlessly to bring us to this point," Bernstein added in a written statement.
Police say Johnson had once dated Barnes' 27-year-old half-sister Deena and was the last person to see Barnes alive. The three were in Deena's apartment the day Barnes disappeared, according to police.
"It's been a long day coming. It's a bittersweet day," Barnes' father, Russell Barnes, told The Associated Press upon news of an arrest. "I can rest better and maybe Phylicia can rest a whole lot better."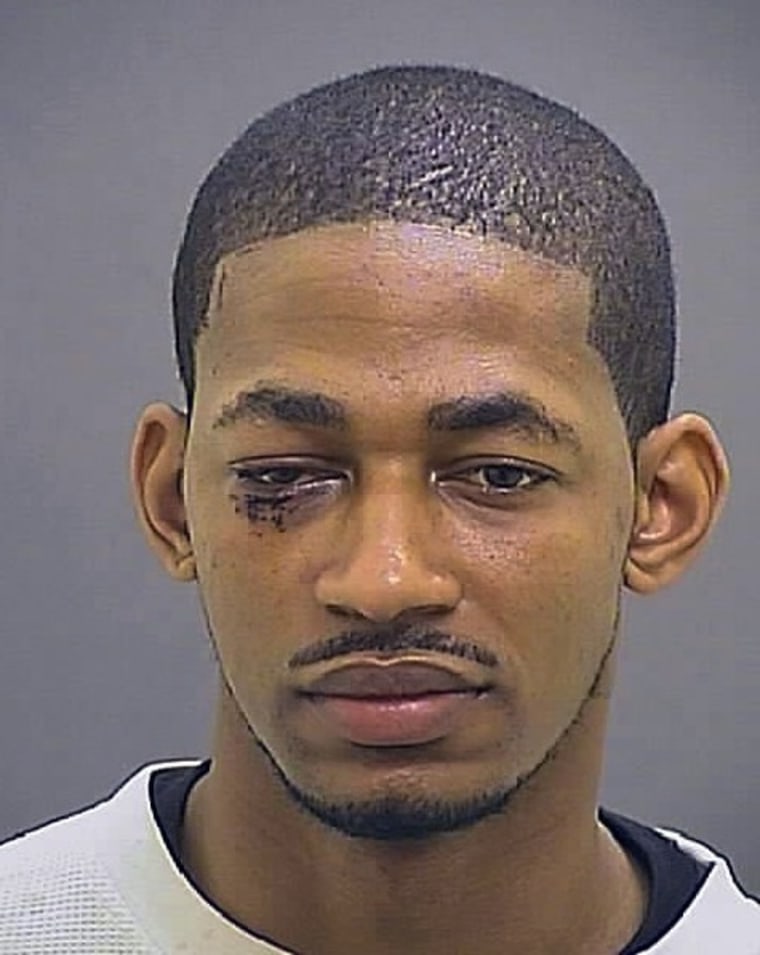 At the time she disappeared, Barnes lived in Monroe, N.C., and was an honor student at Union Academy, a public charter school.
Baltimore police launched an extensive search, but it wasn't until April 2011 that her body was found floating in the Susquehanna River by workers at the Conowingo Dam in northeast Maryland, about an hour's drive from the apartment in Baltimore where she was last seen.
Medical examiners ruled the death a homicide but the cause was not publicly released.
During the frustrating search, Baltimore Police spokesman Anthony Guglielmi implored the national media to take note of the case.
"We would really like the national outlets to help us out here, so if somebody sees her in Missouri, they are able to alert authorities quickly," Guglielmi told AOL News in January 2011.  "It has been incredibly frustrating for me. We've been pitching this since the 29th [and] have not gotten any traction. This case is no different than the Natalee Holloway case. The only difference is Phylicia is from North Carolina, she went missing in Baltimore and she is African-American."
Holloway is the blonde-haired Alabama teen who vanished while on a high school graduation trip to Aruba in 2005. Her disappearance attracted international media attention. An Alabama judge early this year declared Holloway legally dead although her body has never been found.
The Barnes case prompted the Maryland Legislature to pass "Phylicia's Law," a bill aimed at improving coordination between law enforcement and community groups when a child disappears. The bill requires state law enforcement to post a list of missing children and annual statistics.
More content from msnbc.com and NBC News: