LONDON — Construction has started on a new temporary mortuary for victims of the coronavirus pandemic on parkland usually used by joggers and dog walkers.
With a crematorium and a cemetery situated nearby, the mortuary in the Manor Park area in the east of the city is located 4 miles away from the new, temporary 4,000-bed National Health Service Nightingale Hospital due to open Friday at the nearby ExCeL London convention center.
An aerial picture of the site shows a large fenced-off area with temporary structures partly built.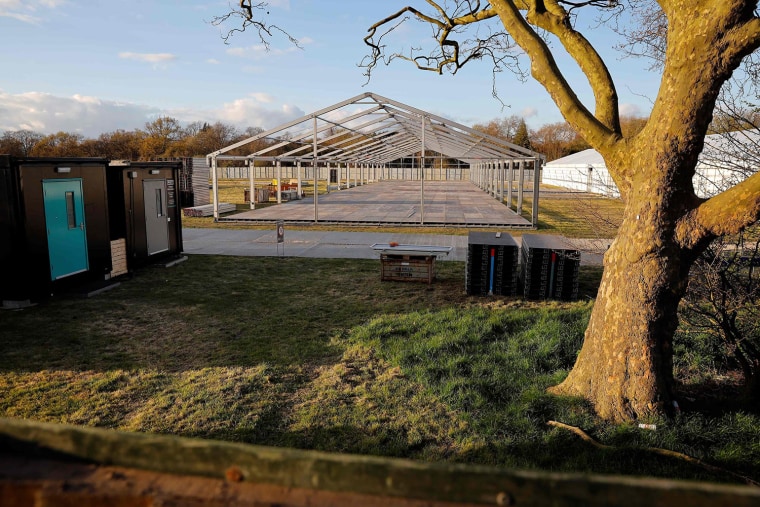 Local residents were notified of the work by Rokhsana Fiaz, mayor of the London borough of Newham.
"The facility will act as a holding point before a respectful and dignified cremation or burial can take place to send a loved one on their final journey," she wrote. "Sadly, relatives will not be able to visit the site."
Fiaz said the land — owned by the City of London Corporation, the authority that governs London's financial district and historic center — was sequestered for the purpose by the government under recently passed emergency legislation.
Similar projects have been reported at two other locations across the British capital including in the borough of Hillingdon and in the borough of Waltham Forest. Residents there received notification that the council was building a temporary facility in their neighborhood.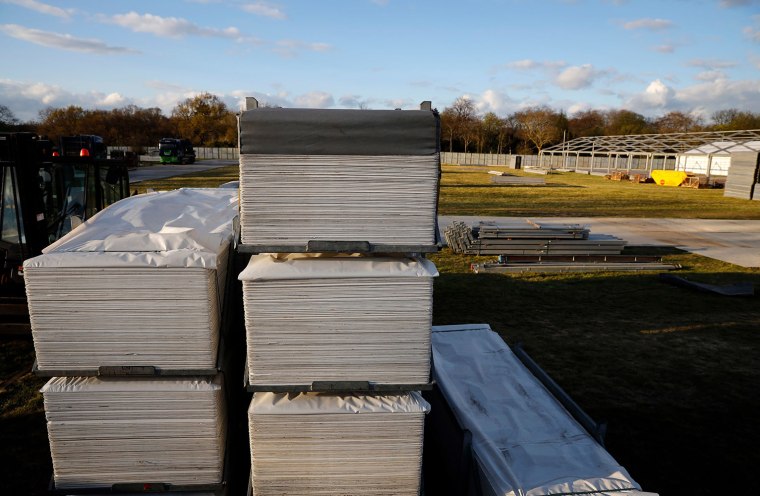 "I would like to reassure all residents that there is no risk to the health of people in the area," the deputy leader of the Waltham Forest Council, Clyde Loakes, wrote.
"We expect that many families will sadly experience the loss of a loved relative," he added, "our role is to ensure each person placed in our care experiences a respectful and dignified final journey."
Currently in its second week of a complete national lockdown, the United Kingdom has recorded approximately 3,600 deaths from the coronavirus to date.
Officials at the the Cabinet Office, which is helping coordinate the government's coronavirus response, did not answer when asked where and how many temporary mortuaries were being being erected around the country, and how many bodies the facilities were expected to hold.
"The Government is pursuing local and regional solutions to provide additional storage which meets the standards necessary to protect the dignity of the deceased as well as the safety of those handling them," a spokesperson said in an email.
The London borough's of Hillingdon and Waltham Forest did not immediately respond to a request for comment.