Michelle Obama embarked on a whistle-stop tour of Beijing Friday with Chinese First Lady Peng Liyuan as her guide.
The wives of the men who run the world's two largest economies visited the Forbidden City and met students at a high school, where Obama played table tennis and tried her hand at calligraphy.
Attempting to write the Chinese character for "eternal", Obama declared herself "nervous," The Associated Press reported. "Don't be nervous," Peng replied in English.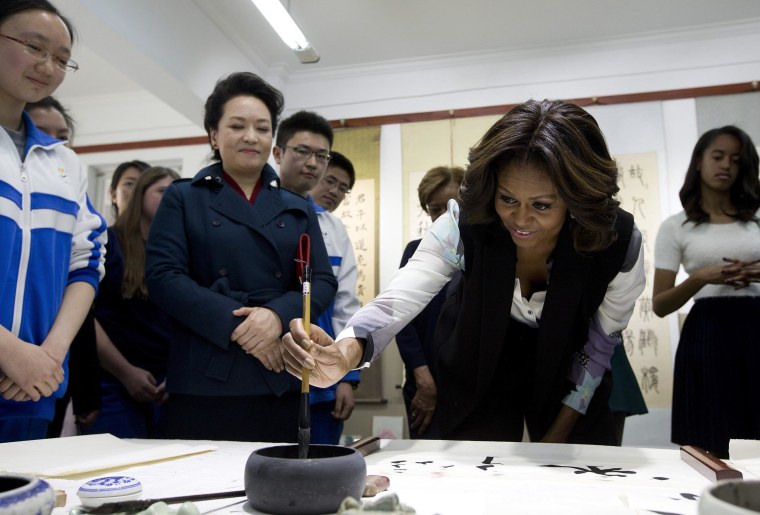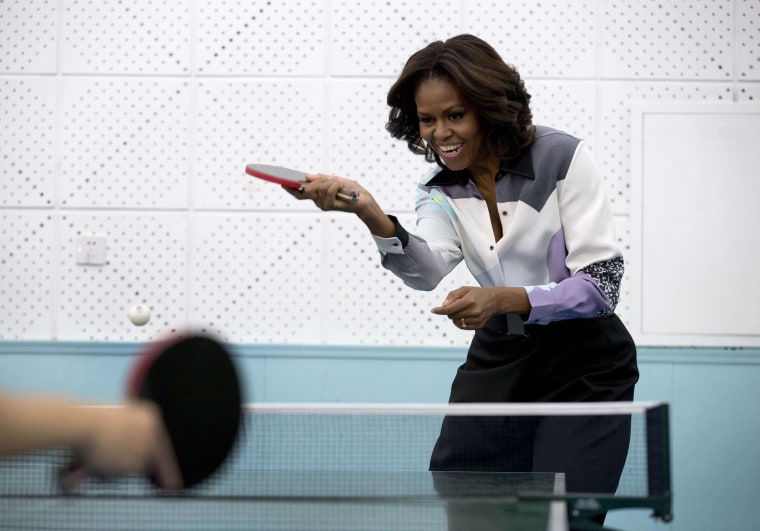 Obama arrived in China with her mother and daughters on Thursday for a seven-day, three-city trip which will focus on education and cultural exchange.