LONDON — Wedding bells have finally chimed for the world's most famous bridesmaid.
Pippa Middleton, 35, was catapulted to fame in 2011 as her sister, Kate, married Britain's Prince William.
Middleton's svelte figure and shapely derrière sparked a media frenzy at the wedding. She was dubbed "Her Royal Hotness" and her bottom even ended up with its own Facebook page.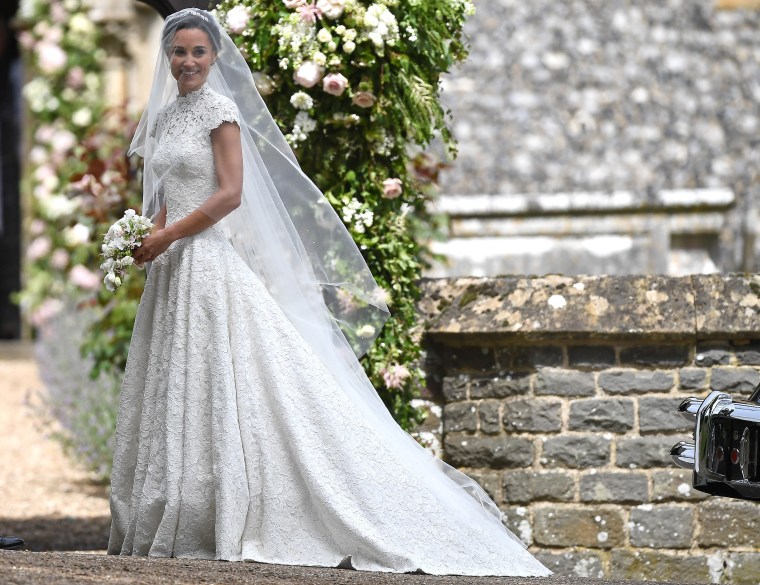 Middleton walked down the aisle Saturday to marry her fiance, banker James Matthews.
While it may not be royal wedding, it felt like one. The guests included two future kings, Prince William and Prince George, along with her sister, who is now known as the Duchess of Cambridge and is a future queen.
But despite the long list of glamorous guests there were two in particular for whom royal watchers were keeping their eyes peeled.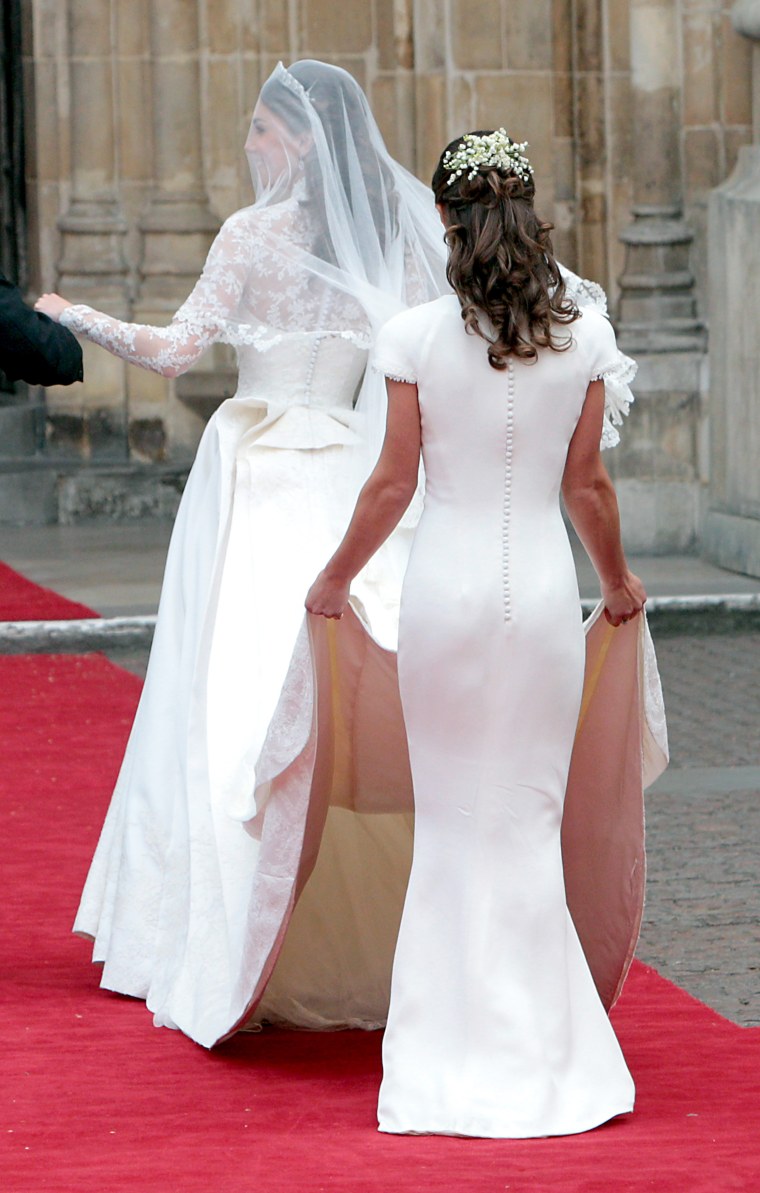 It was rumored Prince Harry would bring his girlfriend Meghan Markle, the star of the TV show "Suits," stoking speculation that the wedding might prompt Harry to also pop the question.
But the American actress was not spotted at the church and it remains to be seen if she will show up at the reception.
If she does attend the after party some royal watchers have suggested the excitement might be contagious.
"Everyone gets more romantic when they attend a wedding and I'm sure Harry and Meghan will feel it too" said Chris Ship, the royal editor for NBC News' British partner ITV News.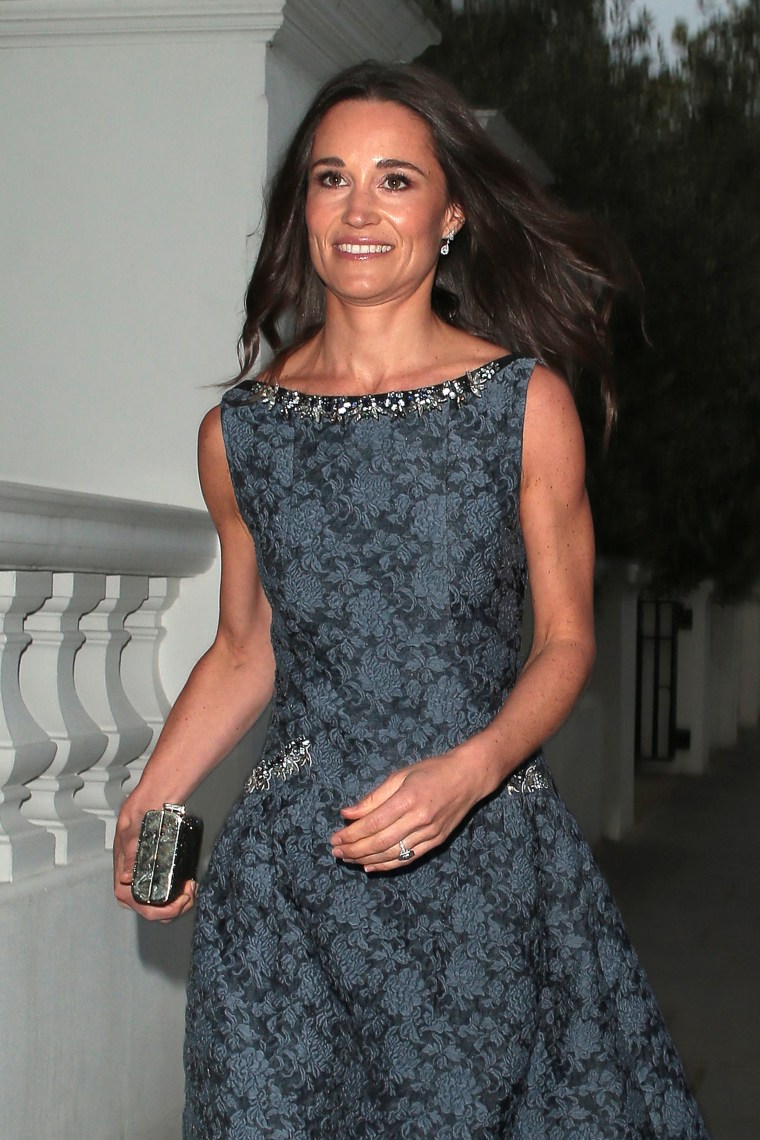 "But remember, this relationship is not yet a year old and if Meghan is to marry into the royal family, she'll want to be certain she's doing the right thing," he added. "I think they will get engaged, but they might well choose to keep us — and the world — waiting a little longer."
Melanie Bromley, chief correspondent for E! News, was more optimistic. "We are expecting Harry to propose this summer," she told NBC News.
Bromley said she doubted the wedding would greatly influence Harry's decision-making because she thought he had already decided.
"I don't think it will impact whether Harry will pop the question as I think his mind is probably made up," Bromley said, "but we do think once the wedding is over, it will pave the way for Harry to propose without taking the attention away from Pippa."
But Royah Nikkhah, the royal correspondent for the Sunday Times, cautioned not to read too much into Markle's invite.
"It really is perfectly normal for someone to bring their girlfriend to a wedding when they have been dating for a year," she said.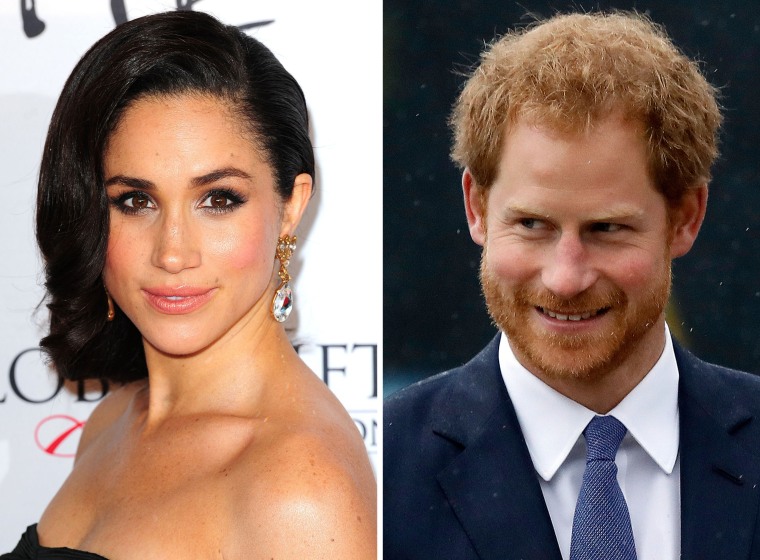 Harry, 32, has been dating Markle, 35, previously introduced her to Kate and William.
British tabloids say it's serious. A Daily Mail headline on May 12 suggested that the "Prince Harry and Meghan Markel engagement could be imminent." That was only days after the Express reported that Harry had been "spotted kissing Meghan Markle as engagement rumors mount."
As rumors abound, questions have been raised as to whether the royal establishment will accept a woman who does not fit the traditional royal profile as Harry's wife.
Markle is divorced, having previously been married to Trevor Engelson, an American film and television producer.
But Camilla Tominey, royal editor of the Sunday Express, said royal protocol wouldn't be an issue.
"There has been some suggestion he can't marry someone from a broken home, er, so is [Harry]. His parents were divorced," she said. "She's an American. Shock horror! Just what the royal family needs frankly, an injection of American blood. So I think there is no problem at all ... he can marry whomever he wants."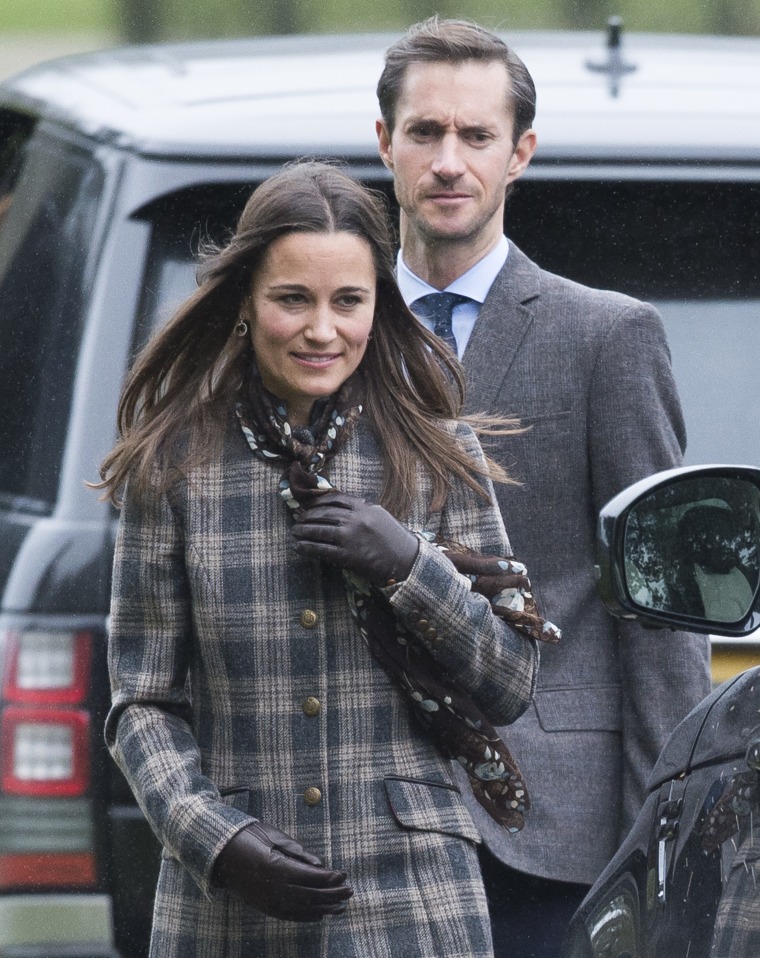 Like Markle, Middleton's husband-to-be is no aristocrat.
Matthews, 41, is CEO and founder of his own hedge fund. His parents are self-made millionaires, who own a luxury hotel on the Caribbean island of St. Bart's.
So while Matthews may not be a prince, he is certainly not a pauper.
But unlike her sister's royal do, the Middleton-Matthews wedding is a small country affair.
They tied the knot at a tiny village church. The reception will be held in the backyard of the Middleton family's home in Bucklebury, a leafy green village around 50 miles outside of London.
William and Kate's wedding had 1,900 guests. Middleton's has only 150, but there is nothing modest about this high-society wedding.
"There is a quaintness to it — sticking to home soil is traditional for brides, but having said that, the average wedding cost in this country is £25,000 ($32,390)," Tominey said. "You can add a zero to that by comparison — £250,000 ($323,900)."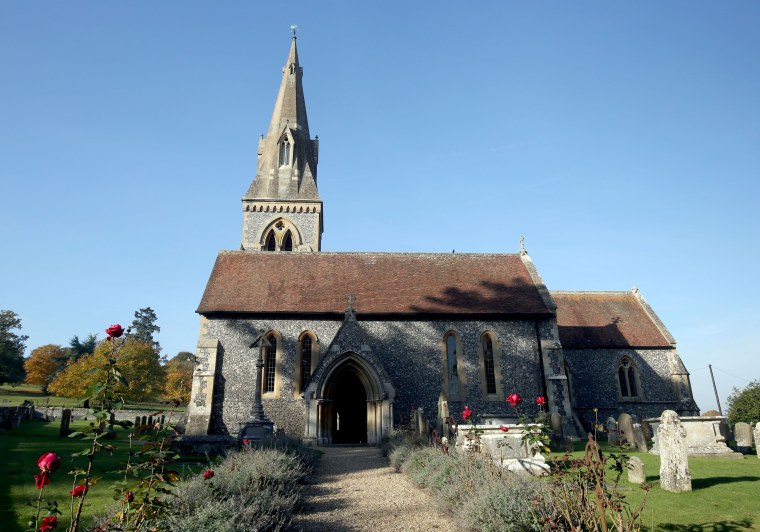 Nikkhah added: "This may be a low-key family event but the entertainment, the food, it is all so extravagant."
But with the church located on a private estate and the party at the bride's parents' home, it will not be a public spectacle. The local villagers say that is fine with them.
Most view the Middleton family with genuine respect and affection.
John Haley, the owner of the Old Boot pub, said that the Middletons remain down-to-earth despite their royal connections.
"They're a normal family," he said. "They're fabulous."