Russia may not have fired the missile that landed in NATO territory but was ultimately responsible for the deadly blast, Western officials and analysts said Wednesday — suggesting that it will likely add to pressure on Ukraine's allies to send new military aid at a crucial phase in the war.
The spillover of the war into Poland, a NATO member, could spur Kyiv's backers to provide improved air defense and ground attack systems, experts told NBC News, even as consensus emerged that an errant Ukrainian defensive missile had likely caused the deaths of two people in a village near the countries' border.
"This was not Ukraine's fault," alliance chief Jens Stoltenberg told a news conference, adding that "Russia bears ultimate responsibility, as it continues its illegal war against Ukraine."
He said that "our main priority now, or one of the top priorities now, is to provide more air defense systems for Ukraine."
Moscow's forces have increasingly assaulted civilian targets from the air while digging in behind new lines after a series of battlefield retreats.
Retired Lt. Gen. Ben Hodges, a former commander of the U.S. Army in Europe, said the sudden crisis over Poland should not distract from that reality.
"In all this frenzy over what happened we forget that 90 missiles were launched across Ukraine yesterday," he said, referring to the attack that prompted Ukraine to fire the defensive missile in the first place.
"This just shows the recklessness of Russia engaging targets that close to the Polish border. It's either incompetence or they don't care," he said.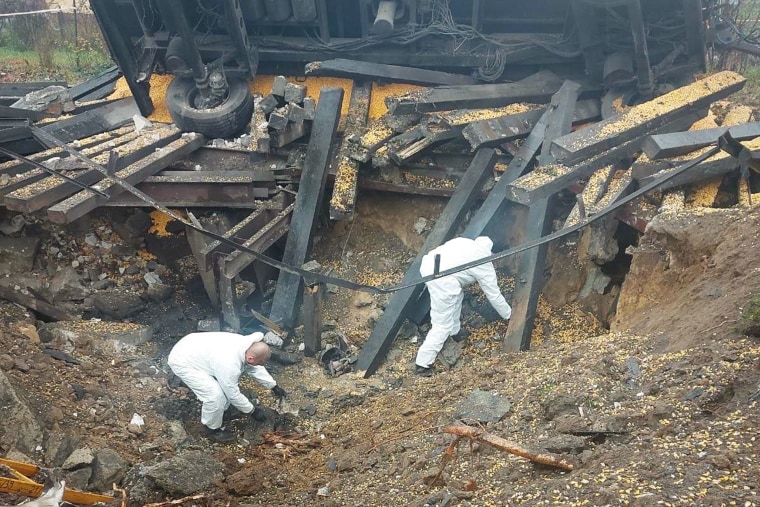 Hodges said he hoped the Poland strike would see an improvement not just to Ukrainian air defenses, but also to its surface-to-surface capabilities by providing the Army Tactical Missile System, known as ATACMS, which has a range of about 300 kilometers (186 miles).
He said that would give Ukraine the "game-changing" ability to strike targets within the Russian-occupied Crimean Peninsula — leading to a possibly decisive next phase of the Ukrainian counteroffensive: seeking to retake control of the crucial peninsula.
"Russia launched 90 missiles; they only respect strength. Any sign that we are going wobbly or want to negotiate will be seized on. I think this [Polish blast] will be a little jolt and stop this nonsense about 'maybe it's time to negotiate,'" he added.
Though a long-feared escalation between the Kremlin and the West looked set to be avoided, the Poland blast highlighted the risks of Russia's war and its impact on European security.
"This is an awful thing that wouldn't have happened if Russia hadn't launched a war on Ukraine," said Ian Bond, director of foreign policy at the Centre for European Reform think tank in London, and a former senior NATO diplomat. "There has been a war in Europe for the last eight years; it's just that most of Europe was able to close its mind to it. We like to imagine that this is war in a faraway country, but it's really not that far at all." 
Bond also predicted that the incident could push NATO allies into providing yet more military aid to Ukraine.
"In terms of the course of the war and NATO assistance to Ukraine, I expect this will increase the pressure to provide Ukraine with better air defenses and to ensure that existing ones are in better shape," Bond said.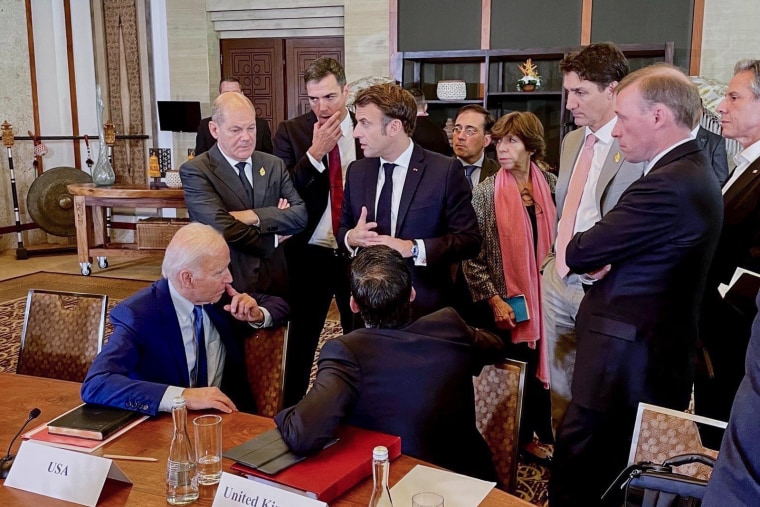 Polish President Andrzej Duda said the missile was likely a Russian-made S-300 — a weapon extensively used by Ukraine during this conflict and a legacy of its history as a Soviet state.
President Volodymyr Zelenskyy specifically asked for more S-300 systems, or something similar, when he addressed Congress on March 16, three weeks after Russia's invasion began.
Serhii Drozdov, a former commander of the Ukrainian air force, wrote in an op-ed for NBC News in April: "Ukraine relies on the long-range S-300 missile systems, which feature outdated, Soviet-era technology. … This is why, from the first days of the war, we have asked our allies for assistance in the sky."
That case was made anew by Kyiv on Wednesday.
It was time for Europe to "close the sky" over Ukraine, Zelenksyy adviser Mykhailo Podolyak said on Twitter. "For your own safety too..."
Ukraine had called for its allies to enforce a no-fly zone earlier in the war to prevent Russian warplanes from launching attacks.
But NATO has repeatedly rejected the suggestion, and Bond predicted this will not change.
"A no-fly zone wouldn't have helped in this case. They don't do anything about missiles," he said.
"I expect U.S. reservations about that will remain the same," he added, given the potential for such a move to bring about the very escalation the West will have been relieved to have avoided over Poland.