A polar bear has died after eating a coat and a purse that fell into its zoo enclosure, officials said Tuesday.
Zookeepers in Stuttgart, Germany, realized the 25-year-old animal, named Anton, had swallowed the items after he began acting strangely and spitting out bits of material, according to Britain's Times newspaper (paywall).
They tried to save the bear's life by feeding him vomit-inducing drugs but he died from severe internal injuries. He could have lived for another 15 years.
"There must have been something very tasty in there, something Anton simply could not resist," Anton's keepers, Andreas Woessner and Juergen Diesenhofer, told The Times.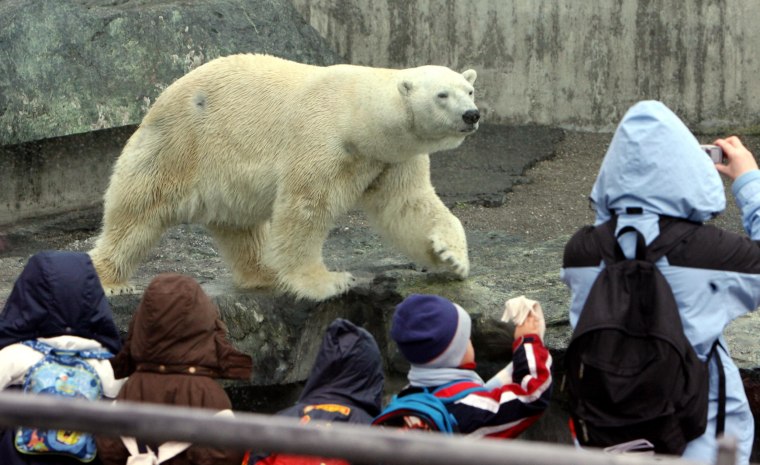 The animal's death has prompted the zoo to ramp up their warnings to visitors not to drop items into its enclosures. In the polar bear's area alone, some 200 children's shoes have been found in the past 25 years, along with countless other items.
It has been a serious issue for the zoo. According to The Times, an elephant seal named Charly died after swallowing a teddy bear last year and a hippopotamus was killed by intestinal obstruction after he swallowed a tennis ball several years ago.
Practices at zoos came under increased scrutiny this week after keepers in Denmark's capital Copenhagen killed an 18-month-old giraffe named Marius and fed its carcass to lions because the animal was "unwanted."