MAINZ, Germany — The mother of Germany's star polar bear, Knut, was euthanized at the Berlin Zoo Tuesday after animal welfare experts concluded that the aging animal was suffering.
Born in Canada in 1986 and formerly held by communist East Germany's state circus, Tosca was nearly 30 years old.
"The average polar bear age is between 25 and 30 years, she was very, very old," zoo spokeswoman Christiane Reiss told NBC News.
"Tosca's behavior has drastically deteriorated in recent weeks. She is blind, deaf and cannot find her food," the zoo wrote on its Facebook page after a decision was made to kill the bear. "She was increasingly disoriented, lost weight and only stayed indoors."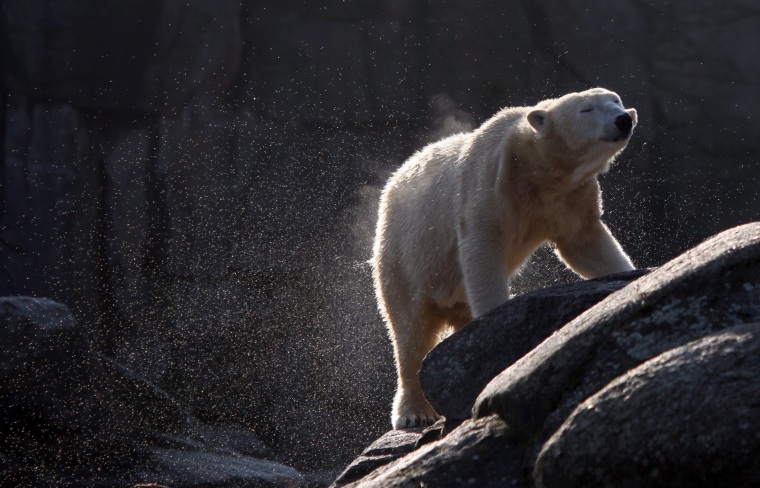 On Monday, the zoo brought in a so-called "ethics commission" of veterinarians, animal-right activists and other experts to evaluate Tosca's health and to make the difficult decision.
"We received a lot of positive feedback for this sensitive approach," Reiss said.
Her world-famous offspring, "cover boy" Knut, died suddenly in 2011, leaving a big fan community in shock.
Knut was hand-raised by zookeepers after Tosca rejected him at birth in 2006.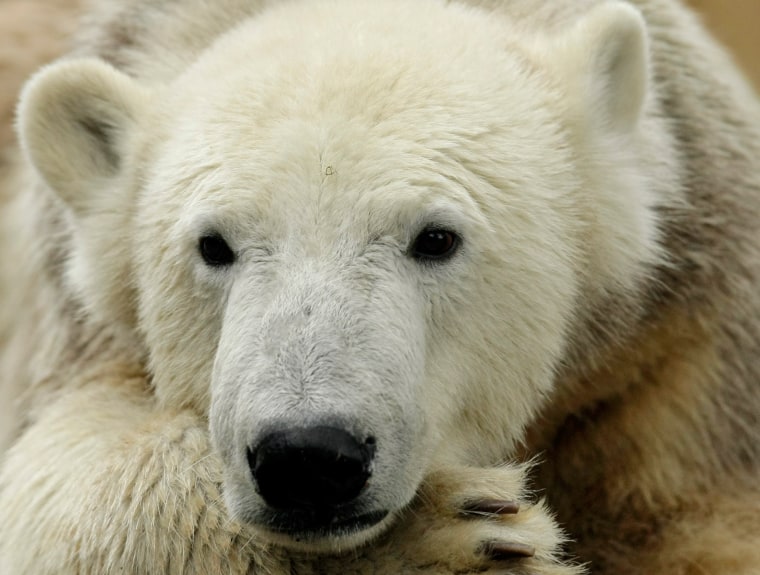 The resulting "Knutmania" led to a 2007 Vanity Fair cover with actor Leonardo DiCaprio shot by famed photographer Annie Leibovitz, a film and plush likenesses.
Knut's mother will now undergo an autopsy to determine whether she had any diseases.
"This will help us to better understand the behavior of our animals in these situations," Reiss said.
Berlin Zoo is now home to only one other polar bear, 30-year old Katjuscha.