Raids in northwest Paris have foiled a terrorist attack, French officials said late Thursday.
French Interior Minister Bernard Cazeneuve gave a press conference in Paris announcing there was an operation underway in Argenteuil, a commune in the northwest suburbs of Paris.
One man was arrested Thursday morning Cazeneuve said, adding that the operation thwarted a potential attack. Police were raiding his home again later Thursday evening.
The suspect was a French national who was in an "advanced stage" of a terror plot, the minister said, calling it a "major arrest."
He said bomb squads were on hand at the building about nine miles north of the capital.
"This arrest is the result of a meticulous investigation carried out over a number of weeks involving important physical and technical surveillance resources, and required a tight and constant cooperation between European services," said Cazeneuve.
"Once again, it demonstrates how active our antiterrorism services are. I remind you that so far 75 individuals linked with terrorist activities have been arrested in our country since the beginning of 2016. These arrests have led to 37 people being charged and 28 detained," Cazeneuve said.
Related: Dozens of Terror Plots Thwarted Across Europe, Say Officials
It was unclear if there was any link to the Brussels attacks on Tuesday, or the Paris bombings late last year, but Cazeneuve said there were no "tangible elements linking this plot" to those two massacres.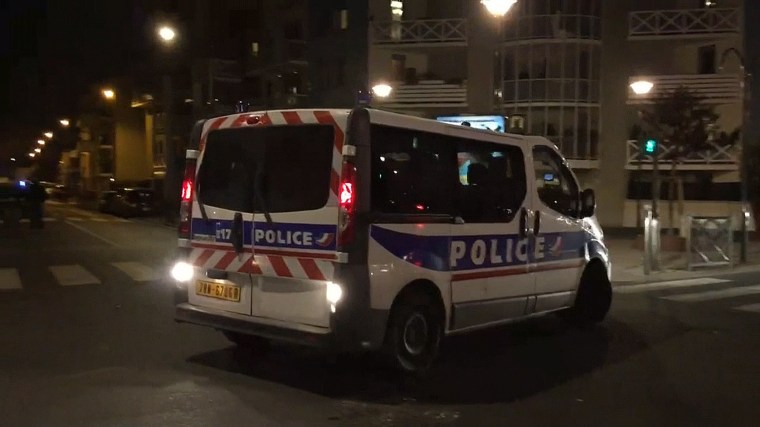 Meanwhile, authorities in Belgium late Thursday also announced that six people had been arrested in raids related to the metro and airport bombings in Brussels. Several searches were carried out in Brussels, Schaerbeek and Jette, said Federal Magistrate Eric Van Der Sijpt, without giving more detail.