British police say they believe the Russian ex-spy and his daughter who were poisoned earlier this month were first exposed to a rare Russian nerve agent at their front door.
The investigation into the attempted murders of Sergei Skripal, 66, and his daughter, Yulia, 33, has become "one of the largest and most complex investigations undertaken by British counterterrorism policing," authorities said Wednesday.
The highest concentrations of the nerve agent have been found at the Skripal home, but it has been detected at other locations, according to police.
Britain blames Russia for the attack, fueling renewed diplomatic tension between Moscow and Western nations. Britain and the United States have expelled Russian diplomats; U.S. Ambassador to the United Nations Nikki Haley said the Security Council should hold the Kremlin "accountable."
Moscow, for its part, has vociferously denied any involvement.
The Metropolitan Police says it has 250 detectives working the case, and authorities have reviewed over 5,000 hours of surveillance footage and interviewed about 500 witnesses.
"Those living in the Skripals' neighborhood can expect to see officers carrying out searches as part of this, but I want to reassure them that the risk remains low and our searches are precautionary," Deputy Assistant Commissioner Dean Haydon said Wednesday.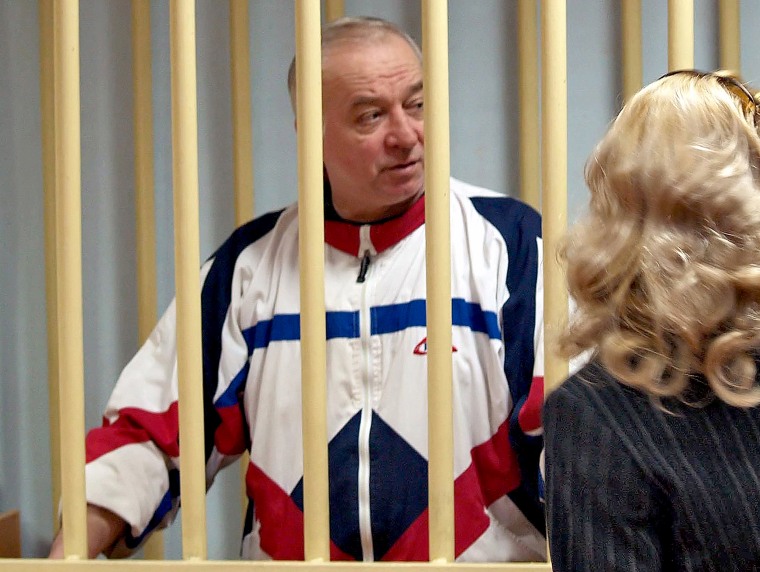 The ex-spy and his daughter were believed to remain in critical condition after being found unconscious on March 4 on a bench in Salisbury, some 90 miles west of London.
The elder Skripal is a former Russian military officer who was sentenced to 13 years in prison after being convicted in 2006 of spying for Britain. He passed the identity of dozens of spies to the U.K.'s foreign intelligence agency, according to news reports.
He was freed in 2010 as part of a U.S.-Russian spy swap that also included spy Anna Chapman, who was arrested in New York earlier that year.