VATICAN CITY — Pope Francis on Sunday condemned the recent leak of sensitive Vatican documents as a deplorable crime but said it would not distract him from forging ahead with reforms at the Holy See.
Making his first public comments about the leaks since the arrest last week of two people suspected of giving the documents to Italian journalists, he asked the faithful not to be disturbed and to continue praying for the good of the Church.
"I also want to tell you that this sad fact will certainly not distract me from the work of reform that is moving ahead with the help of my aides and the support of all of you," he told tens of thousands of people in St. Peter's Square for his Sunday blessing.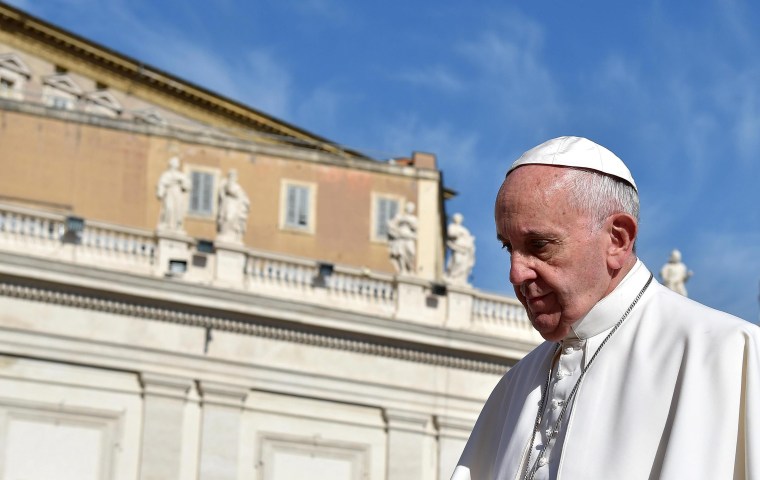 Last week the Vatican arrested two people — a high-ranking Holy See official and an Italian woman who is a public relations expert — for allegedly leaking the documents to the authors of two new books.
Both were members of a commission Francis set up several months after his election in March, 2013 to advise him on financial and administrative reforms in the Holy See.
"Stealing those documents is a crime, it is a deplorable act that does not help," he said, adding that some of the reforms suggested by the commission were already starting to bear fruit.
The two new books which are based on the leaked documents depict a Vatican plagued by mismanagement, greed and corruption and where Francis faces stiff resistance from the old guard to his reform agenda.