VATICAN CITY - Pope Francis denounced "oppressive regimes" in his Easter message Sunday but in an apparent call for restraint urged world leaders to prevent the spread of conflicts amid tensions in North Korea and Syria.
Francis, marking the fifth Easter season of his pontificate, said Mass before tens of thousands of people under exceptional security measures in St. Peter's Square following recent vehicle attacks against pedestrians in London and Stockholm.
More police vans and army vehicles than usual were positioned at the entrances to the Vatican area and the faithful were stopped at several check points leading into the square, which was decorated with 35,000 flowers and trees.
In his Urbi et Orbi (to the city and the world) message, delivered from the central balcony of St. Peter's Basilica, Francis spoke of a world lacerated by conflicts and laced with tensions.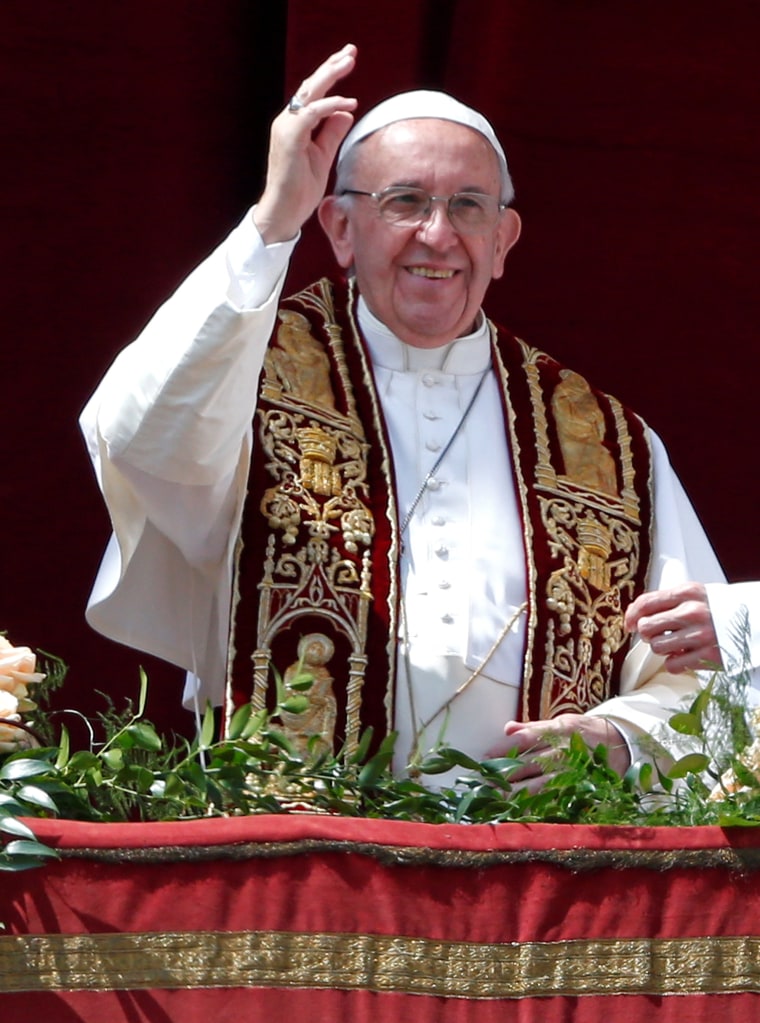 Francis spoke of God walking "beside all those forced to leave their homelands as a result of armed conflicts, terrorist attacks, famine and oppressive regimes".
He did not name any specific governments.
"In the complex and often dramatic situations of today's world, may the Risen Lord guide the steps of all those who work for justice and peace. May he grant the leaders of nations the courage they need to prevent the spread of conflicts and to put a halt to the arms trade," he said.
Francis spoke hours after North Korea warned the United States to end its "military hysteria" or face retaliation as a U.S. aircraft carrier group steamed towards the region and the reclusive state marked the 105th birth anniversary of its founding father.
Francis also condemned the bomb blast on a crowded Syrian bus convoy that killed at least 112 people outside Aleppo as an "ignoble" attack, asking God to bring healing and healing and comfort to civilian population in what he called the "beloved and martyred Syria".