ROME — Pope Francis paid a surprise visit Tuesday to a historic Italian town devastated by an earthquake that killed at least 267 people in August.
Most of Amatrice was reduced to rubble on Aug. 24.
"My visit, perhaps, is more of an obstruction than a help," the pontiff said on his arrival. "I wanted to greet you, but I didn't want to be an inconvenience, that's why I let some time pass."
He added: "I waited for some things to be fixed, like the school, but since the beginning I felt that I had to come to you, simply to tell you that I am close to you, nothing else, and that I pray for you."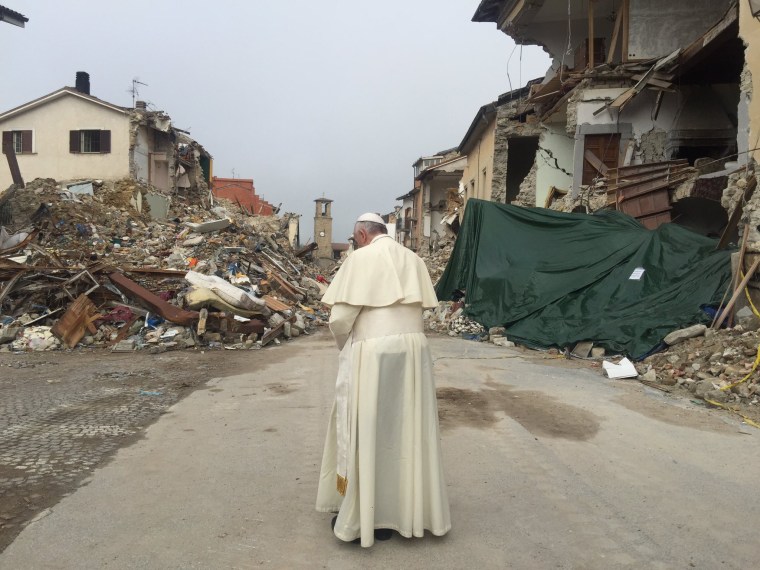 As soon as he arrived he visited a temporary school that Italy's civil protection agency constructed in just 16 days using shipping containers.
Talking through a loudspeaker, Francis told locals: "So many loved ones left us, they died here, under the rubble. Let's pray to the Virgin Mary for them, let's do it all together."
PHOTOS: Crews Rescue Burried Survivors After Italy Earthquake
He then led those present through a recitation of the Hail Mary.
Francis then prayed among the rubble of razed houses in the town's "red zone," a heavily damaged area still closed off to the public because it's too dangerous.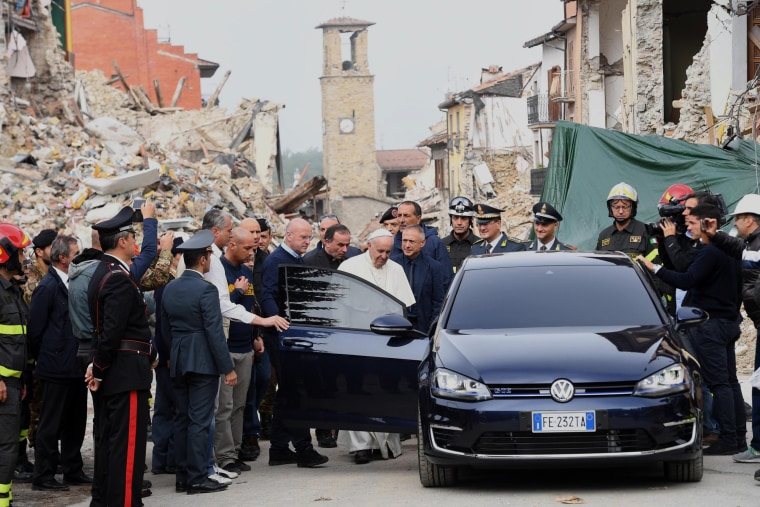 He then traveled to Accumoli and Arquata del Tronto, two other towns that were damaged by the quake.
His surprise visit came two days after he told journalists on his flight back to Rome from Azerbaijan that he wanted to visit the victims "as a priest, a bishop and pope, but by myself, in private."
Tuesday also marks the date Catholics around the world celebrate the feast of Saint Francis of Assisi.