Thursday marks 20 years since Australia experienced its worst massacre. The Port Arthur rampage prompted a severe crackdown on firearms that saw more than 640,000 weapons turned in to authorities. In July 2015, NBC News took a look at the mass shooting and the landmark laws it sparked.
The question is often asked in the somber aftermath of a shooting massacre: how many deaths will it take before America changes its gun laws?
And while a political solution remains elusive, mass killings such as those in Charleston, Chattanooga and Lafayette continue with alarming frequency across the U.S. — a recent study found one occurs in America every two weeks.
But for Australia, a single massacre changed everything.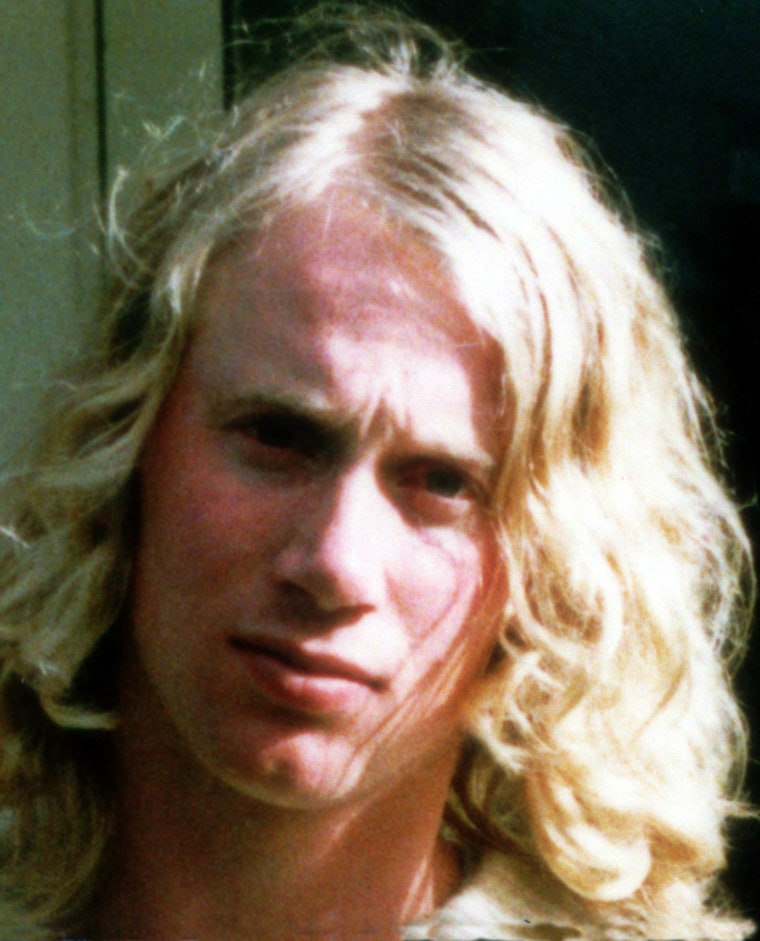 In 1996, Martin Bryant entered a café at the site of a historic penal colony at Port Arthur, Tasmania.
The 28-year-old ate lunch before pulling a semi-automatic rifle from his bag and embarking on a killing spree. By the time he was apprehended the next morning, 35 people were dead and 23 had been wounded. Bryant had become the worst mass-murderer in Australia's history.
"There were people everywhere — bodies," witness Lynne Beavis told the Australian Broadcasting Corporation. "It's just so indescribable what had happened in there."
She added: "I thought at the time, being a nurse, 'I've seen dead people, I've seen blood, I've seen things like this.' But what I saw in there, nobody but perhaps a soldier would know what it was like."
Australia had experienced mass shootings before, but the Port Arthur massacre shook the nation to its core. Bryant, now 48 and imprisoned for life, was later assessed to have the IQ of an 11-year-old. He told investigators that he'd paid cash for firearms at a local gun dealer.
The Australian government subsequently introduced the National Firearms Agreement — legislation that outlawed automatic and semi-automatic rifles, as well as pump-action shotguns. A nationwide gun buyback scheme also saw more than 640,000 weapons turned in to authorities.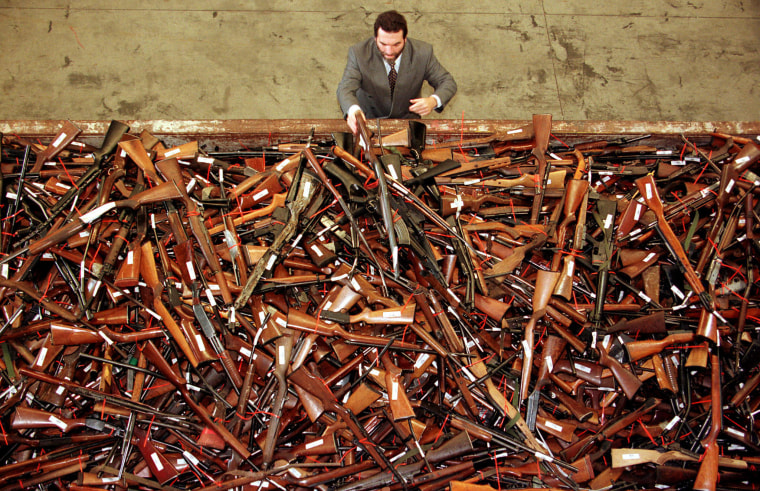 President Barack Obama, who has been frustrated in his attempts to tighten gun control, praised the Australian reforms in the days after the Charleston massacre.
"When Australia had a mass killing … it was just so shocking the entire country said, 'Well, we're going to completely change our gun laws,' and they did. And it hasn't happened since," he told comedian Marc Maron.
And he signaled in July — just hours before the Lafayette shooting rampage — that gun reform would be on the agenda during the remainder of his presidency.
"The United States of America is the one advanced nation on earth in which we do not have sufficient common-sense, gun-safety laws — even in the face of repeated mass killings," he told the BBC. "If you look at the number of Americans killed since 9/11 by terrorism, it's less than 100. If you look at the number been killed by gun violence, it's in the tens of thousands. And for us not to be able to resolve that issue has been something that is distressing."
Conservative Australian Prime Minister John Howard, a close ally of George W. Bush, faced political and public resistance to the laws. After just three months as the country's leader, Howard wore a bulletproof vest as he addressed a hostile 3,000-strong crowd opposed to the reforms.
"All the credible research both in Australia and elsewhere shows that the gun control laws have markedly reduced gun-related deaths"
"The laws had widespread public support but faced fierce opposition from some rural supporters … because they believed they were unfairly paying a price for the misdeeds of others," Howard told NBC News in a statement. "This resentment assisted the rise of a new political party which damaged the government at the following election."
Howard persisted with introducing the laws, and went on to win that election and lead the nation for more than a decade. He considers the reforms as a key part of his legacy.
An article published online in July by the NRA claimed there was "growing consensus" that the laws hadn't made Australians safer.
Provocatively titled "Australia: There Will Be Blood," it also stated that Obama's portrayal of Australia's gun laws was "disingenuous."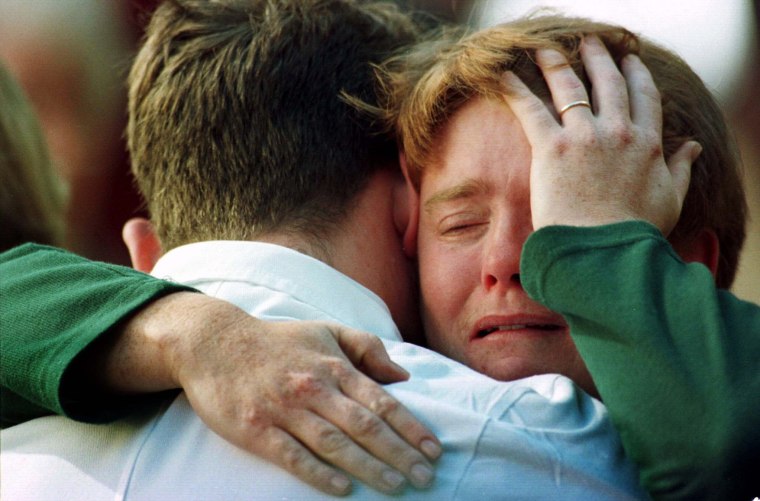 "This gun-control regime ... robbed Australians of their right to self-defense and empowered criminals, all without delivering the promised reduction in violent crime," the article claimed.
Research, however, suggests otherwise. Gun-related homicides decreased 7.5 percent per year following the reforms, while firearm-related suicides have also fallen, according to one Australian study.
Although there have been calls to revisit the laws, most Australians haven't looked back. In response to the NRA's article, one news and pop culture website wrote: "The NRA reckons Australia's anti-gun laws are 'a mistake'; Australia tells NRA to go f*** itself."
Howard acknowledges that "major cultural and historical differences" make it difficult to draw comparisons between the gun cultures in the U.S. and Australia.
"Although I had not anticipated the need to act on this matter so early in my term of government, I had always believed there was a clear link between the ready availability of guns and gun-related death," Howard said.
"The national gun control laws enacted after the Port Arthur massacre remain one of the major social reforms ... of [my] government," he added. "All the credible research both in Australia and elsewhere shows that the gun control laws have markedly reduced gun-related deaths."