LONDON – She is the most photographed woman in the world and no monarch has been more depicted in portraits.
Her image is everywhere – from our English bank bills and postage stamps to countless photographs in newspapers and magazines. While not a royalist, I never tire of looking at pictures of Queen Elizabeth II, but I cannot tell you why.
Until now.
Paul Woodhouse, curator of 'The Queen: Art and Image', an exhibition that recently opened at London's National Portrait Gallery, told me my fascination was shared by many.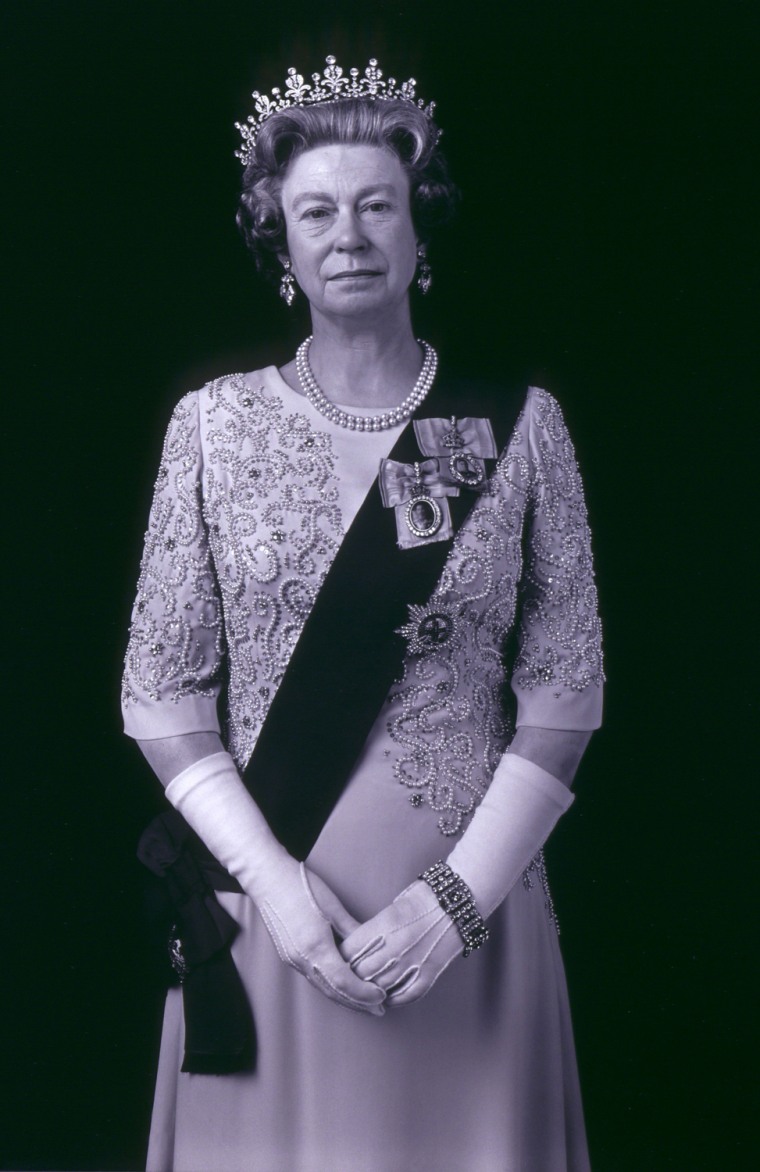 "What we all try to do is understand the enigma," he said. "It's a paradox. We have all these images of her, but for most of us, we actually know very little about the queen."
And it's true. By looking at a range of different images and listening to her occasional public statements, I hope to glean a little more about the woman, the great-grandmother, the human being behind the icon.
An early visitor to the exhibition, Gareth Jones, from Camden in London, agrees.
"You think you know things about her," he said. "But it's not until you see it laid-out like this that you start to appreciate the life she has led over sixty years. It's powerful."
Fit for a queen: 60 years of style
Jones, a self-described fan of the queen, found one work particularly revealing.
Looking at Chris Levine's 2004 holographic photograph 'Lightness of Being' was like "intruding on a private moment, as the queen closes her eyes, almost in meditation," he said.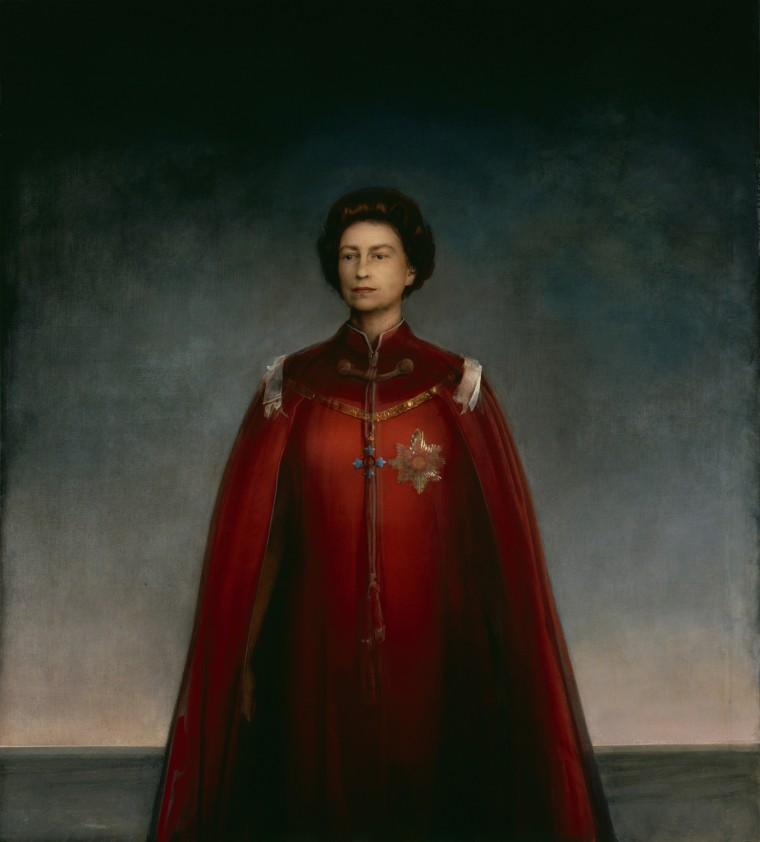 Yvonne Bennett, from Sevenoaks, outside of London, was captivated by the same image.
"I could stand and look at it all day," she said.
Among the dozens of varied pictures, photographs and mixed media in the exhibition, one portrait stands out.  Amid the Pop Art, punk art and high art depictions, Hiroshi Sugimoto's 1999 portrait feels wrong and out of place.
One visitor wondered why it lacked the warmth of other pictures. We then discovered that the photograph is of a waxwork, and not the monarch herself.
Queen  Elizabeth II's lunch for world monarchs sparks controversy
There was a tangible difference between that portrait and, for example, a much earlier, highly formal painting by Pietro Annigoni, dating from 1954-5, the early years of her reign.
In the Annigoni, the young queen is noble and remote, like an empress, but also very human.
While the exhibit tells a story of a changing monarchy, it is also obvious that the queen has carefully controlled her image over the years.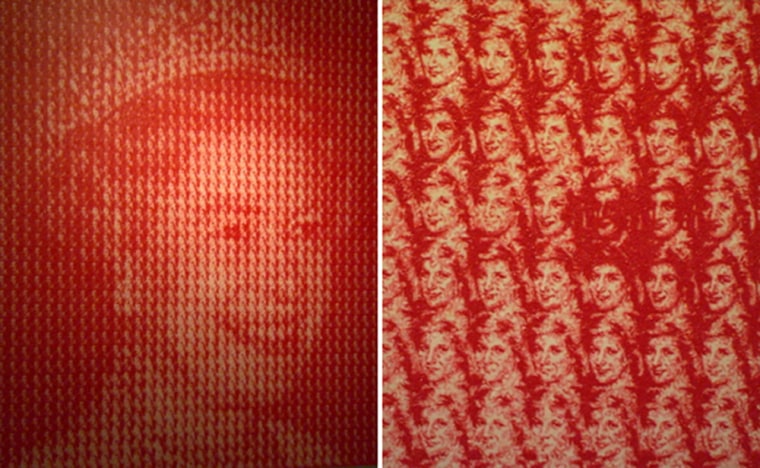 "But when you compare portraits from one decade with another, you start to understand the preoccupations of the time, and then you appreciate that the queen has had to face some very dark times," said Bridget Findlay of Portsmouth. 
Findlay's favorite was a reflection of those dark times: 'Elizabeth vs Diana' is a mosaic of the queen's head created from tiny images of Princess Diana, her erstwhile daughter-in-law who died in a car crash in 1997after an embarrassingly public split with Prince Charles.
Video: Queen seen as inspiration at Jubilee parade
"It's simply startling," Findlay said.  "I never expected to see that and it took me a while to work out what it was."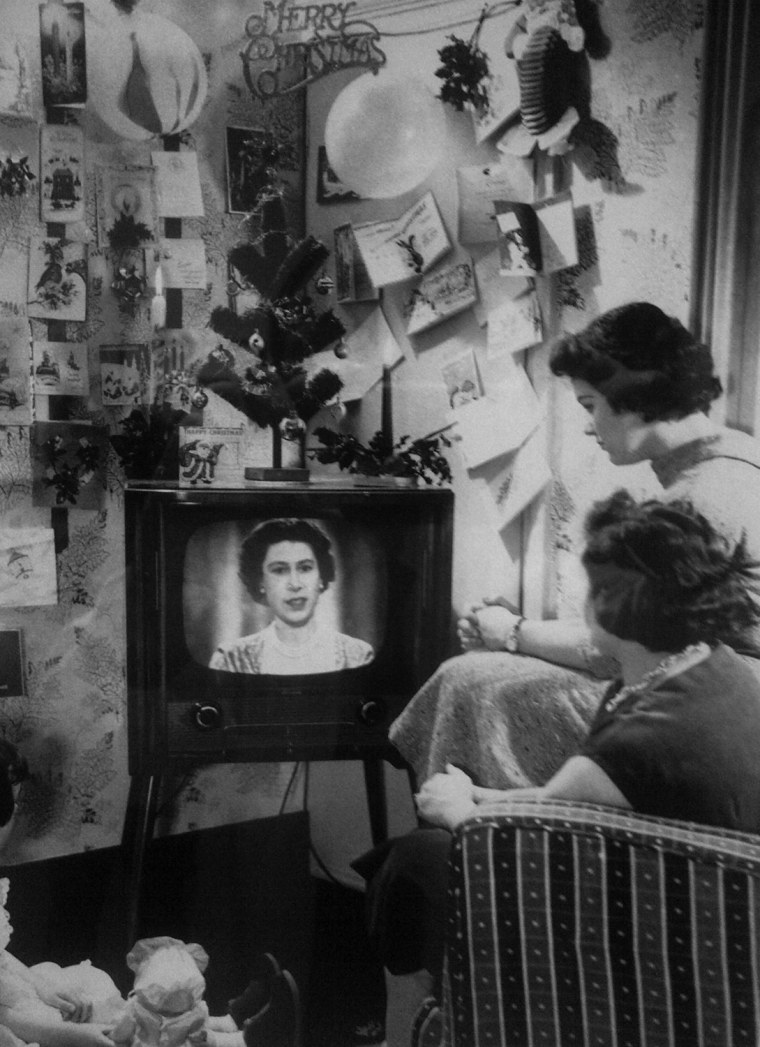 Kim Dong-Yoo's 2007 mosaic – one of several works that would be seen as irreverent if not almost disrespectful – is confirmation that this is not an official exhibition sanctioned by Buckingham Palace. Instead, curator Paul Moorhouse called it a celebration for a diamond jubilee.
If I had to choose one image that summed up the exhibit for me, it would be a small, rather insignificant newspaper photograph of a family gathered around a TV set watching the queen's first televised Christmas message broadcast in 1957.
She speaks while we, the observers, look and listen. Six decades on, are we any closer to knowing the most depicted woman in history?
More world news from msnbc.com and NBC News:
Follow us on Twitter: @msnbc_world