JAKARTA, Indonesia — A Lion Air executive whose workers approved the flight of the crashed Boeing 737 was fired Wednesday as Indonesian officials said they had pinpointed its flight data recorder at sea.
Muhammad Asif, the carrier's technical director, was dismissed on the orders of the country's transport minister.
The step came even before the aircraft wreckage and remains of victims were fully recovered.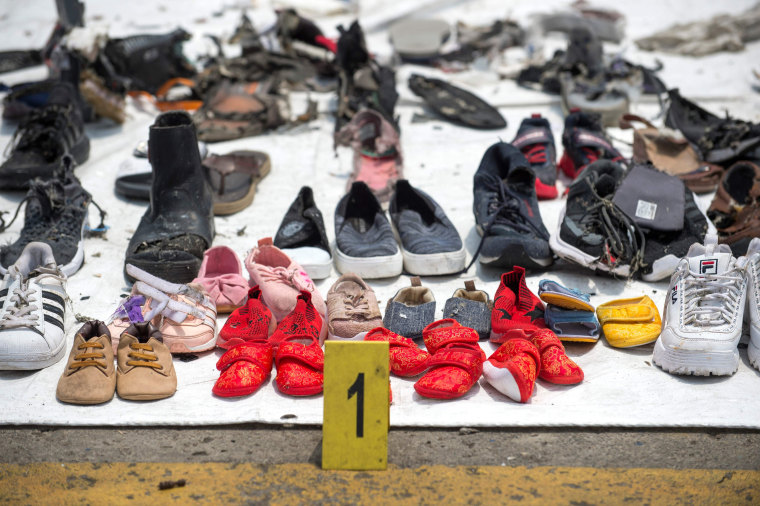 The Boeing 737 MAX 8 crashed on Monday just minutes after takeoff from Jakarta, killing all 189 people on board. The plane entered service on Aug. 15.
Underwater pings from its "black box" have been detected and divers are trying to locate it in the Java Sea, Soerjanto Tjahjono, the head of the National Transportation Safety Committee, told reporters.
A preliminary accident report should be released within a month and the final report could take 4-6 months, he said.
Data from flight-tracking sites show that the plane had erratic speed and altitude on its fatal flight, and similar problems in the early minutes of its penultimate flight on Sunday.
Passengers on Sunday's Bali to Jakarta flight described a long-delayed takeoff for an engine check and a "roller coaster" ride in the air.
Lion Air has said that maintenance was carried out on the aircraft after the Sunday flight and that a problem, which it didn't specify, was fixed.
Transport Minister Budi Karya Sumadi said in a statement that the privately owned carrier would undergo to a ministry inspection and that Asif, whose department oversaw aircraft maintenance, had been fired.
Earlier, military officials said the main part of the plane had likely been located. "We strongly believe that we have found a part of the fuselage," armed forces chief Hadi Tjahjanto told broadcaster TV One.
Col. Haris Djoko Nugroho of the Indonesian navy told the channel that a 72-foot long object had been found about 105 feet below the surface of the water, and a sonar was being used to identify it.
The disaster has reignited concerns about safety in Indonesia's fast-growing aviation industry, which was recently removed from European Union and U.S. blacklists, and it has raised doubts about the safety of Boeing's new generation 737 MAX 8 plane.
Boeing Co. experts are expected to arrive in Indonesia on Wednesday.
Amalia Ahmad reported from Jakarta, and Alastair Jamieson from London.