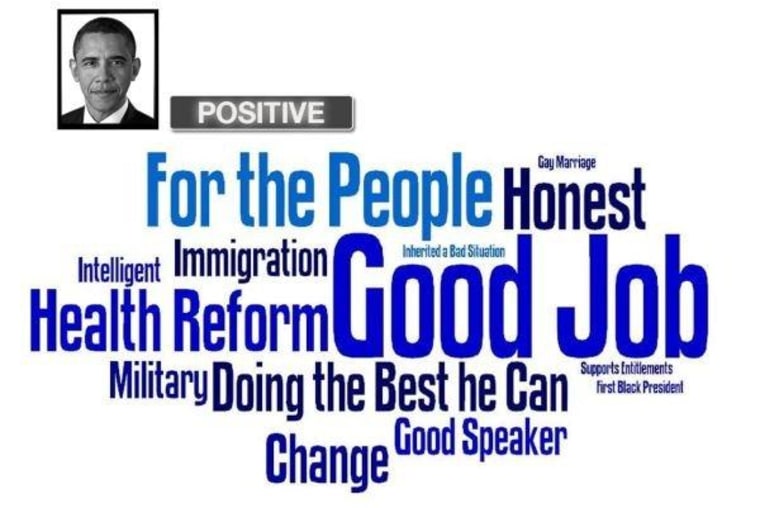 A recent NBC News/Wall Street Journal poll showed President Obama narrowly leading his Republican challenger among voters, 47% to 44%. Romney reduced Obama's lead by one point from last month's poll.
The poll also asked respondents to do a little word association on the candidates by sharing the first thing that came to mind when thinking about each candidate.
Fifty-two percent of the answers for Obama had a negative connotation, while 43% of the answers on Romney were negative. 
(Resulting word clouds below courtesy Daily Rundown, which discussed the results Wednesday, and the NBC News/Wall Street Journal poll.)
It's interesting to note the different types of words associated with each candidate. Positive words associated with Obama included immigration, health, and military, while Romney's include businessman and experience.
Negative words associated with Obama included economy and high unemployment, while big business and women's issues fell onto Romney's negative word cloud.