The Vatican said Sunday that two priceless documents handwritten by Michelangelo Buonarotti were being held ransom for more than $100,000 — the first time their theft from the Vatican archives in 1997 has ever been disclosed.
The Rome newspaper Il Messaggero on Sunday reported the ransom demand for one of the documents, believed to be the only existing letter solely handwritten by the artist, sculptor and scientist who painted the ceiling of Sistine Chapel. The letter is considered to be of unmatched historical importance because Michelangelo usually dictated his communications to be written by others, the Vatican said.
In an interview with Vatican Radio, Father Federico Lombardi, director of the Vatican's press office, not only confirmed the theft of that letter but also disclosed that a second document written by Michelangelo was stolen and was being held for ransom.
The disappearance of the documents from the archives at the Fabbrica di San Pietro basilica in Vatican City was discovered in 1997 the then-archivist, Sister Teresa Todaro, and was reported to president and the arch-priest of the basilica but was never made public, Lombardi said.
Lombardi said the person who contacted the Vatican demanded 100,000 Euros for their return, or about $108,000. When Cardinal Angelo Comastri, the basilica's current arch-priest, received he demand, "of course he refused, their being stolen documents," said Lombardi, who said the Vatican Gendarmerie Corps was coordinating with Italian police to secure their safe return.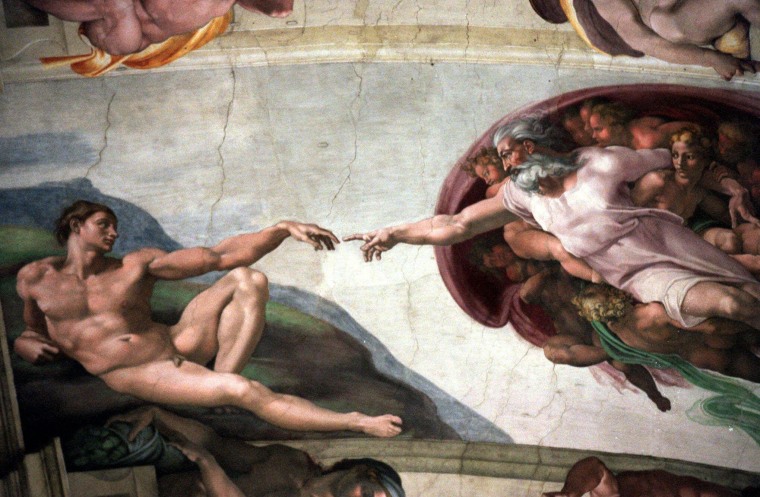 IN-DEPTH
SOCIAL