The man behind Russia's mercenary rebellion has seemingly resurfaced, appealing to the public for support that showed signs of weakening but not evaporating after days of Kremlin attacks. 
Wagner chief Yevgeny Prigozhin appeared to hint Monday that his fighters will soon return to the front lines of the war in Ukraine, as mystery continued to swirl over their fate after the short-lived mutiny that posed an unprecedented challenge to President Vladimir Putin. 
The mercenary leader's first apparent comments in a week came as the embattled Russian leadership worked hard to project order and unity.
But in a pair of public opinion surveys and a video of young Russians, there were signs that Prigozhin retained some public backing in spite of his armed insurrection and speculation about a crackdown in its wake.
'We need your support'
An audio recording attributed to the Wagner chief was shared Monday by a Telegram channel that's supportive of the Russian mercenaries and has shared material featuring Prigozhin in the past.
In it, a man with a voice very similar to Prigozhin and in his signature style says that "in the near future," people will see "our next victories at the front." 
"I want you to understand that our 'March of Justice' was aimed at fighting traitors and mobilizing our society," the recording says, referring to the name Prigozhin used for his revolt. "And I think we have achieved a lot of it." 
"Today more than ever we need your support. Thank you for that," the recording says, without elaborating. 
There were no details given about Prigozhin's whereabouts or those of the tens of thousands of his mercenary fighters. 
NBC News could not authenticate the audio message.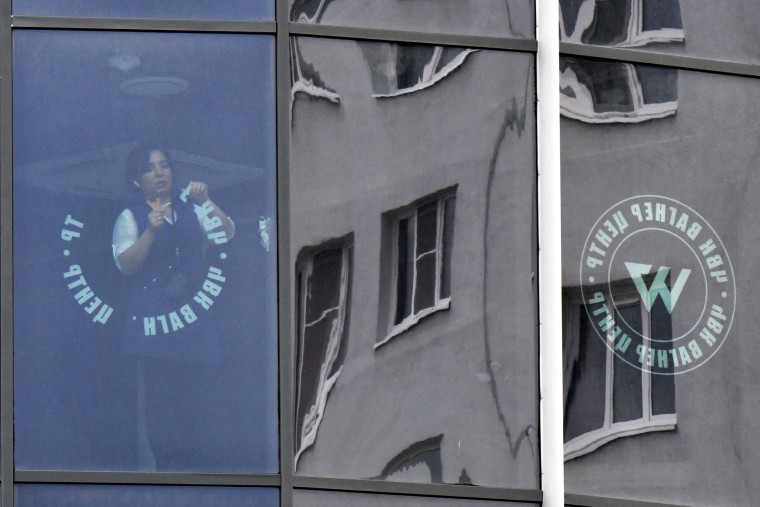 The Wagner chief has not been seen in public since the mutiny, only releasing an audio message last week in which he defiantly claimed that he never planned to topple Putin, but wanted to protect his fighters from being absorbed into the Russian defense ministry, with which he was embroiled in a bitter, monthslong feud. 
Monday's message is an "utterly self-serving narrative to engage in some self-rehabilitation" for Prigozhin, said Rajan Menon, director of the grand strategy program at Defense Priorities, a Washington-based think tank.
"The bottom line is that he owes everything to the system. And even though he's a critic of the system, he's a creature of the system," Menon told NBC News.
"So the result of the revolt is that he stands to lose it all. They're going after his assets. There's a question of what happens to the Wagner Group. He's an exile in Belarus … and I think he is now trying to put out a narrative that rivals that of the government."
While discrediting Prigozhin himself, the Kremlin has tried to appear merciful toward the Wagner fighters, vowing to stick to a deal in which none of those who participated in the revolt will be prosecuted and those who did not mutiny will be allowed to join the regular army. 
But 10 days after the crisis, it remains unclear how many fighters have joined or are preparing to join Prigozhin in supposed exile in Belarus, and how many could return to the front lines in Ukraine.
Wagner, in its original form, will not make a comeback in Ukraine, Menon said.
"Not as it was once constituted, and certainly not under Prigozhin's leadership," he said. With Prigozhin not in direct command anymore, it's likely to splinter, with some signing contracts with the defense ministry, while others will "go off and do whatever," but Menon expects the Kremlin to want to keep Wagner's overseas operations going. 
Putin, polls and a party
A Telegram channel affiliated with the mercenary group suggested Sunday that recruitment has been paused for a month "due to the temporary non-participation of PMC Wagner in the special military operation and moving to the Republic of Belarus."
There were signs of continued support among regular Russians for Wagner, though.
While the Kremlin's propaganda machine has now been turned against Prigozhin, the Wagner chief still does not appear to be viewed by Russians as the villain and traitor that the Kremlin is painting him to be.
A poll by the Russian Field polling center has found that before the mutiny, 55% of respondents held positive views of Prigozhin's actions during the war in Ukraine. That number dropped to 29% after his revolt.
Despite the drop, it's notable that nearly a third still view him positively, although the share of people viewing him negatively after the mutiny has nearly tripled.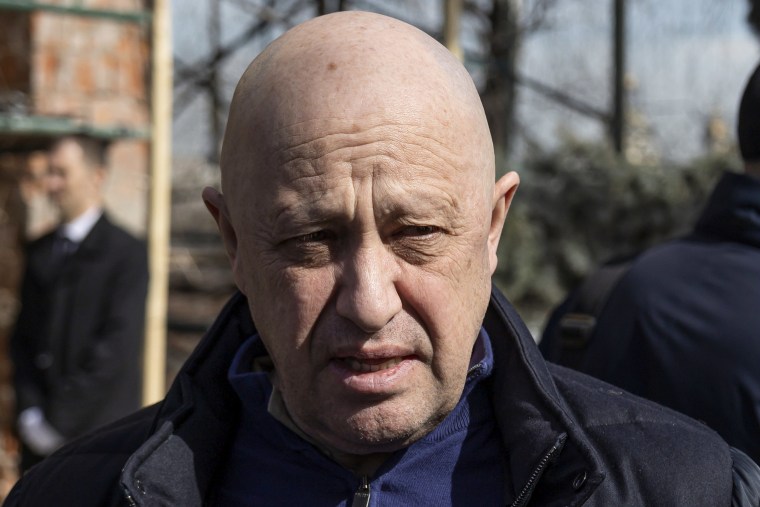 The polling center said a positive attitude toward Prigozhin's activities was more often expressed by men and respondents aged 30-44, while among older adults there was an extremely high proportion of negative assessments.
It found that Putin's approval ranking was unchanged for nearly 70% of respondents.
A similar survey by the independent Levada Center released Monday also showed that support for the Russian leader has not changed, but the attitude toward Prigozhin has deteriorated sharply, with only 1 in 5 respondents supporting him after his revolt. 
However, positive assessments toward Wagner fighters persist even after the mutiny, Levada said. 
Assessing public opinion in Russia has become extremely difficult amid a harsh crackdown on free speech since the war in Ukraine started, leaving many people too afraid to speak their minds, even anonymously. 
Backing for Wagner and Prigozhin was evident in public cheers and waves as they left Rostov-on-Don, the southern city they seized early in their mutiny.
That appeared to continue more than a week later. 
A video shared on social media and verified by NBC News showed young people waving Wagner flags at a graduation concert in Moscow's Gorky Park on Saturday. Graduation balls across multiple regions of Russia, including Moscow, were postponed during Prigozhin's revolt out of concerns for public safety. 
The Wagner chief's purported new message came on the same day that his biggest foe, Defense Minister Sergei Shoigu, spoke out about the revolt for the first time.
Shoigu hailed his armed forces for "showing loyalty to the oath and military duty" during the mutiny, which he called "an attempt to destabilize the situation in Russia." He said the "special military operation," as the Kremlin calls its war in Ukraine, was not affected by the mutiny. 
But while Shoigu's position appeared to be safe, the whereabouts of one of Russia's top military commanders remained unclear.
Gen. Sergei Surovikin has yet to be seen in public since Prigozhin's revolt, with speculation rife about his fate. 
Russia's leader has sought to rally the public despite the uncertainty.
On Tuesday, Putin reiterated his claim that the Russian people were "united like never before."