LONDON — Britain's Prince Andrew is once again trying to distance himself from disgraced financier Jeffrey Epstein.
"The Duke of York has been appalled by the recent reports of Jeffrey Epstein's alleged crimes," Buckingham Palace said in a statement emailed to NBC News on Monday, referring to the prince by his royal title. "His Royal Highness deplores the exploitation of any human being and the suggestion he would condone, participate in or encourage any such behavior is abhorrent."
The vehement denial that Prince Andrew, 59, had participated in or had any knowledge of Epstein's alleged offenses came after Britain's Mail on Sunday published footage that allegedly showed him inside Epstein's Manhattan mansion in 2010. NBC News was not able to independently confirm that the video actually showed the prince or that it was shot in 2010.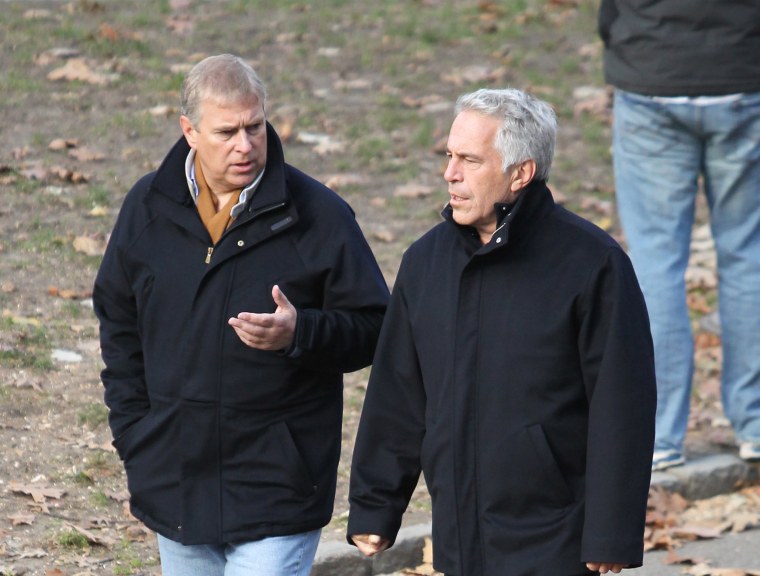 Epstein, 66, who died by suicide while in his Manhattan jail cell earlier this month, was accused of exploiting a "vast network" of underage victims for sex.
In 2008, Epstein reached a non-prosecution deal with then-Miami U.S. Attorney Alexander Acosta's office to halt a federal sex abuse investigation involving more than 30 teenage girls. Epstein could have faced a possible life sentence. Instead, he pleaded guilty to state charges, spent 13 months in jail and paid settlements to victims.
In February a judge ruled that federal prosecutors, led by Acosta who went on to become President Donald Trump's secretary of labor but stepped down in July, broke the law when they signed a plea agreement with Epstein without notifying his sex abuse victims.
Prince Andrew, one of Queen Elizabeth II's four children, has previously faced accusations related to Epstein's alleged sex trafficking ring.
Earlier this month, he had to fend off new allegations that arose when he was mentioned in court documents unsealed in relation to a 2015 defamation lawsuit against British socialite and longtime Epstein confidante Ghislaine Maxwell by one of Epstein's alleged victims, Virginia Roberts Giuffre.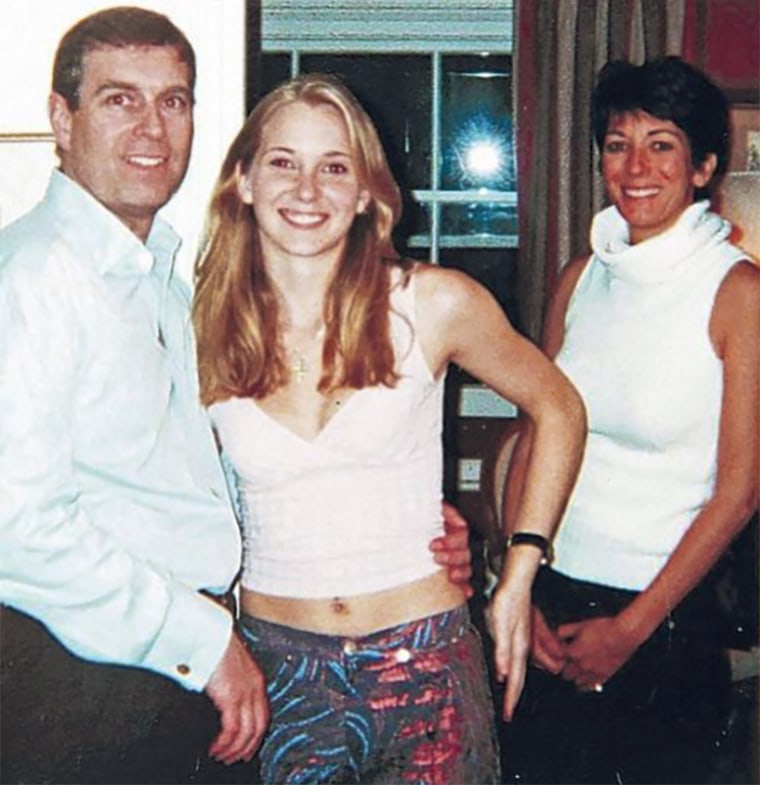 The documents, released a day before Epstein's death, contained a deposition by Johanna Sjoberg — another woman who alleged she was forced by Maxwell to have sex with Epstein — who said that Andrew touched her breast while they sat on a couch in Epstein's Manhattan apartment in 2001.
Sjoberg said in a deposition that she was a college student in 2001 when Maxwell approached her on the campus of Palm Beach Atlantic College and offered her a job working the phones, the court documents say.
She said she did that job for one day, but the next time she returned to Epstein's Florida home was led to a bathroom and pressured into performing a nude massage for him.
When asked about Sjoberg's allegations about Prince Andrew, Buckingham Palace told NBC News at the time that "any suggestion of impropriety with underage minors is categorically untrue."
Buckingham Palace has also previously emphatically denied all allegations stemming from the 2015 court case, including Giuffre saying that she was directed to have sex with Andrew.
In April 2015, a U.S. judge ordered Giuffre's accusations about Prince Andrew to be struck from the record and denied her attempt to join a lawsuit that sought to undo Epstein's 2008 non-prosecution agreement.
District Judge Kenneth Marra in West Palm Beach, Florida, called the accusations "lurid," and ruled that it was unnecessary for Jane Doe No. 3 — later revealed as Giuffre — and another woman known as Jane Doe No. 4, to join the lawsuit.
He did not rule on the veracity of the claims.
On Friday, Britain's Channel 4 News reported that the Metropolitan Police began a review of "available evidence" in 2015 after receiving a complaint over claims in court papers that a girl was "forced to have sex with Prince Andrew."
London police confirmed to NBC News on Sunday that they received an allegation of "non-recent trafficking for sexual exploitation."
"The Metropolitan Police Service reviewed the available evidence and the decision was made that this would not progress to a full investigation. As such, the matter was closed," a spokesperson for London police said.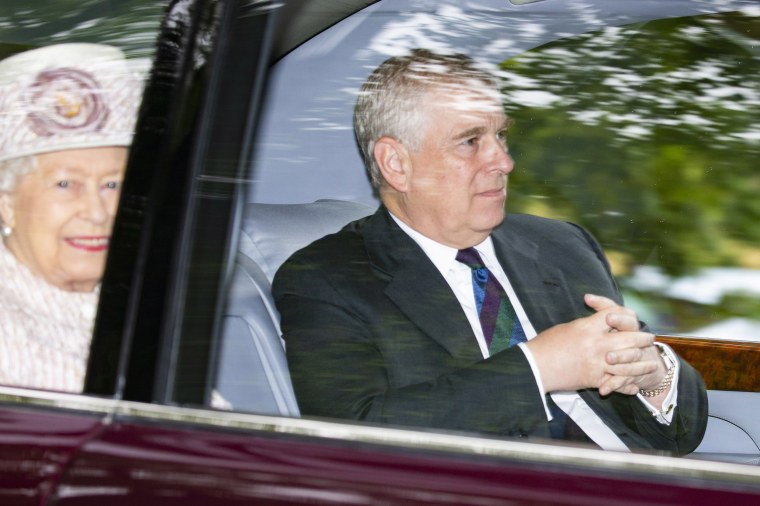 The allegations leveled against Epstein caused a stir outside of the U.S. because of a number of high-profile international personalities who had ties to the disgraced financier.
In the unsealed court documents, Giuffre, now 36, said that she was directed to provide sexual services for a number powerful American and foreign men — including a "foreign president," "a well-known prime minister" and a "large hotel chain owner."
None of the men identified by Giuffre has been charged with a crime. The suit was settled out of court in 2017.
On July 6, Epstein was arrested on sex trafficking and conspiracy charges.
Prosecutors said he sexually abused dozens of underage girls at his homes in New York and Florida in the early 2000s. Epstein was also accused of paying his victims to recruit others, allowing him to build a vast network of girls to exploit.
He pleaded not guilty and was being held without bail before his death.