LONDON — Britain's Prince Charles has said he will stop speaking out on issues such as the environment and architecture if he becomes king.
The heir to the U.K. throne has been a high-profile campaigner on topics including sustainable development, farming and home design.
But in an interview with the BBC to coincide with his 70th birthday, the prince said he understood that the job of being king would be different and that he would respect "constitutional parameters."
His mother, Queen Elizabeth II, is the world's longest-reigning monarch.
She has maintained a public silence on politics and public debate in nearly seven decades on the throne.
Queen Elizabeth's weekly briefings from prime ministers — who run the country — remain private and her public roles as a charity patron are ceremonial. While the monarch is Britain's official head of state, parliament has been in charge since the late 17th century.
By contrast, Charles is an outspoken campaigner on issues ranging from organic and traditional farming and wildlife conservation to herbal medicine and urban planning.
It was revealed in 2015 that he had written to a number of government ministers, including then-Prime Minister Tony Blair, to lobby for causes including dairy farmers and endangered species. The "Black Spider memos," known as such because of the prince's distinctive ink and handwriting, were published after a lengthy legal battle by The Guardian newspaper.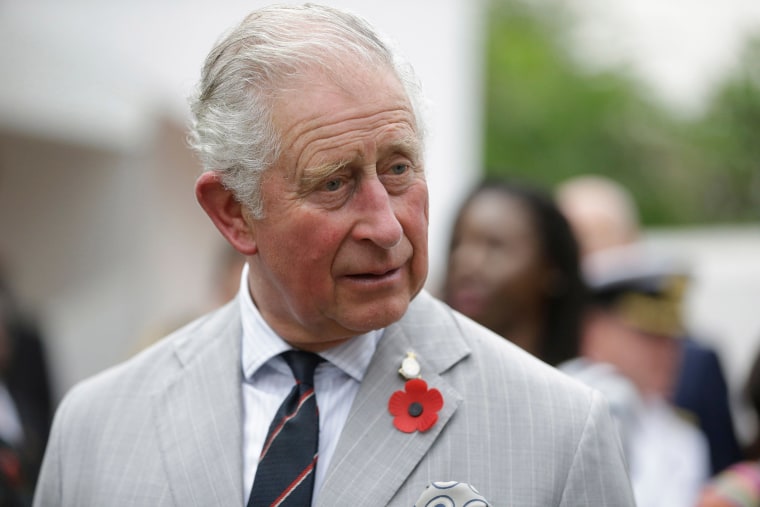 The BBC asked the prince whether his public campaigning would continue in the event of his mother's death.
"No, it won't. I'm not that stupid," said Charles, who is officially known as the Prince of Wales. "I do realize that it is a separate exercise being sovereign. So of course I understand entirely how that should operate."
Asked about accusations that he had been "meddling" in public issues, he responded: "If it's meddling to worry about the inner cities as I did 40 years ago, then if that's meddling I'm proud of it."
The BBC was given exclusive access to Charles, who will turn 70 on Nov. 14.