The younger generation of royals, Prince William, his wife Kate and his brother Prince Harry, hosted President Barack Obama and First Lady Michelle for dinner Friday at Kensington Palace in London.
The Obamas arrived at Kensington Palace in rainy weather and were greeted by William, Kate and Harry who ducked under an umbrella to kiss Michelle Obama on each cheek. Dressed relatively casually, with no ties for the men, the party posed for a photo before heading inside.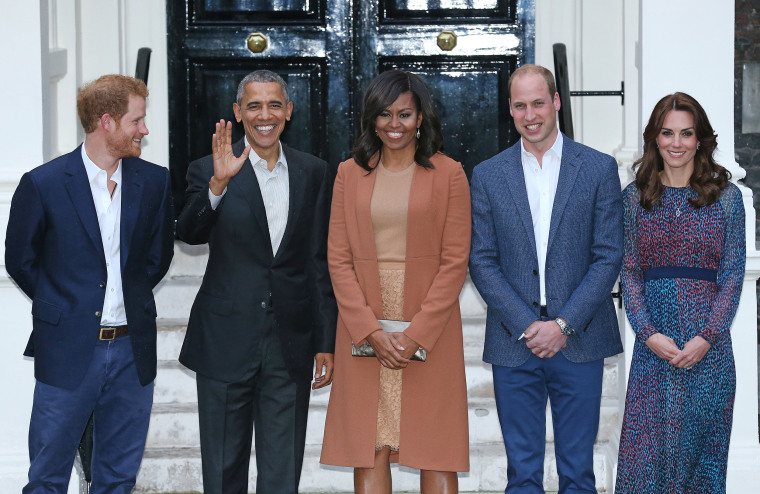 Reporters caught a glimpse of William and Kate's eldest child, Prince George, whose birth in 2013 sparked a global media frenzy. The young prince was allowed to stay up later than usual to meet the Obamas, and spent about 15 minutes with them.
In a photograph released to the media of the group chatting in a drawing room before dinner, a rocking horse could be seen, as well as a fluffy Portuguese Water Dog toy given by the Obamas to Prince George. Bo, the White House dog, is of that breed.