LONDON — Britain's Prince Harry took the highly unusual step Tuesday of asking the media and internet trolls to stop the "wave of abuse and harassment" against his TV-star girlfriend Meghan Markle.
Harry, who is fifth in line to the U.K. throne, issued a statement saying he understood the curiosity surrounding his personal life but "in the past week a line has been crossed."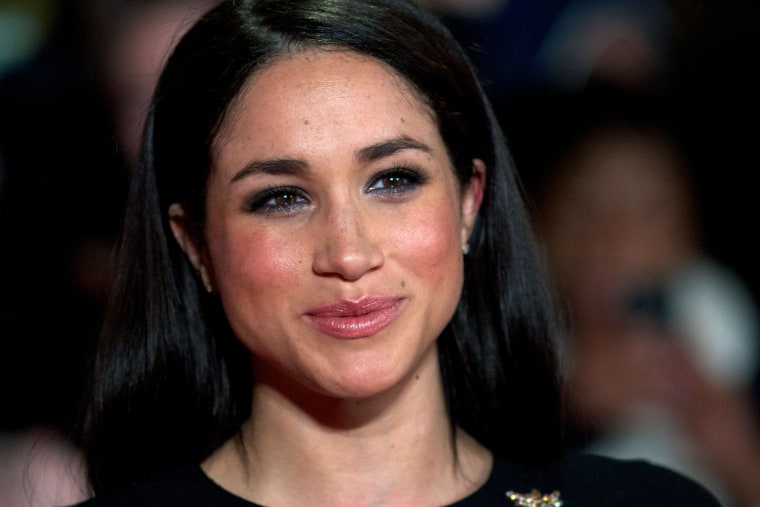 The statement was the first official confirmation that he has been dating 35-year-old Markle. The Los Angeles-born actress is now based in Toronto and is best known for her role in the TV comedy-drama "Suits."
The pair have been rumored to be dating for several months.
Harry, 32, said that during the past week his girlfriend has been "subject to a wave of abuse and harassment" both public and private.
This included a "smear" on the front page of a national newspaper, "racial undertones" of newspaper comment pieces, and "outright sexism and racism of social media trolls," the statement said.
Markle is certainly no stranger to the front pages of British tabloids.
Last week, the Daily Mail ran a piece headlined "Harry's Girl is (Almost) Straight Outta Compton." This contrasted what the paper called the "gang-scarred" LA neighborhood where Markle's African American mother lives, with the "leafy" borough of Kensington that's home to one of the royal palaces.
Outside of the public eye, Harry's statement also revealed that the royals have been involved in "nightly legal battles to keep defamatory stories out of the papers." It also alleged that reporters had attempted to illegally enter the home of Markle's mother, offered "substantial bribes to her ex-boyfriend," and carried out a "bombardment" of pretty much everyone she knows.
"He knows commentators will say this is 'the price she has to pay' and that 'this is all part of the game,'" the statement said. "He strongly disagrees. This is not a game — it is her life and his."
According to his spokesman, Harry has "asked for this statement to be issued in the hope that those in the press who have been driving this story can pause and reflect before any further damage is done."
The prince has had a troubled relationship with the media ever since his mother, Princess Diana, was killed in a Paris car crash in 1997 while being chased by the paparazzi.
In his early 20s, he became fodder for photographers after partying in glamorous London nightspots, earning him the title "the playboy prince." Since then he has been splashed on tabloid front pages wearing a Nazi armband at a costume party, and more recently pictured completely nude at a bash in Las Vegas.
However his image has improved after serving two tours of Afghanistan in the British armed forces and dedicating a significant portion of his life to charity programs helping injured military personnel.
He was once third in line to the throne but got bumped down to fifth after the birth of his nephew and niece, Prince George and Princess Charlotte.