LONDON — Prince Harry will marry American actress Meghan Markle in May at a chapel on the grounds of one of his grandmother's castles, royal officials announced Tuesday.
St. George's Chapel dates to the 15th century and is at Windsor Castle, where Britain's Queen Elizabeth II lives for part of the year.
Harry's great-grandparents King George VI and Queen Elizabeth, the queen mother, are buried at the chapel.
However, an exact date for the wedding was not released Tuesday.
Royal officials confirmed that Markle will be baptized and confirmed in the Church of England at some point beforehand. They added that she intends to become a British citizen.
"Windsor is a very special place for Prince Harry and he and Ms. Markle have regularly spent time there over the last year and a half," Kensington Palace said in a statement.
Harry is far from the first royal to tie the knot at St. George's Chapel, which is on the grounds of the 900-year-old castle about 20 miles west of London.
"America's loss is our gain"
His uncle Prince Edward married Sophie Rhys-Jones there in 1999. And a first cousin Peter Phillips wed Autumn Kelly at the chapel in 2008.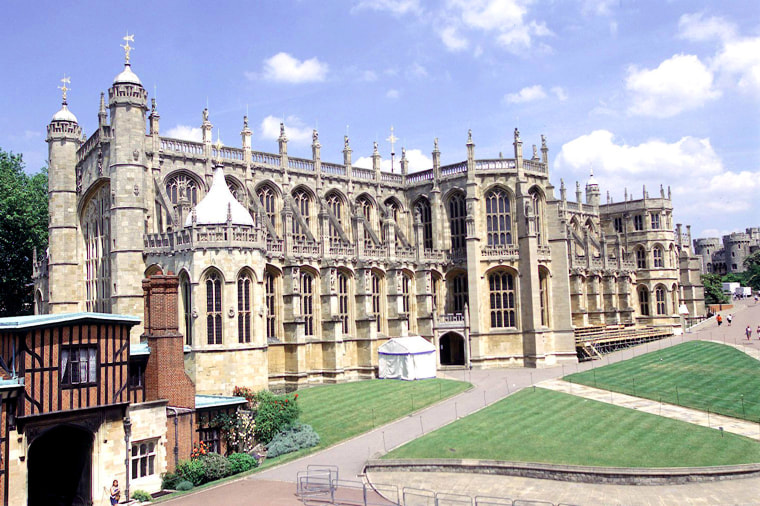 Harry's father, Prince Charles, married his second wife, Camilla, in a civil ceremony at the Guildhall in the town of Windsor.
The wedding will take place just weeks after Harry's sister-in-law, the Duchess of Cambridge, is due to give birth to her third child in April.
Harry is fifth in line to the the U.K. throne. His royal relatives have reacted with excitement to news of the engagement.
"William and I are absolutely thrilled," the Duchess of Cambridge, the wife of Harry's brother, Prince William, said on Tuesday. "It's such exciting news. It's a really happy time for any couple and we wish them all the best and hope they enjoy this happy moment."
Harry's stepmother, Camilla, the Duchess of Cornwall, said that she is "absolutely thrilled," adding: "It's brilliant. America's loss is our gain."
The couple will make their first official appearance together on Friday in Nottingham, where they will greet members of the public, join a celebration for World AIDS Day and visit a school.
Markle is not the typical royal bride. She was previously married and is an actress starring in the hit TV show "Suits," now in its seventh season, having studied theater at Northwestern University in Illinois.
After dating for a year and a half, the couple announced their engagement on Monday. Prince Harry proposed earlier in the month during a cozy night at his cottage on the grounds of Kensington Palace in London.
They were roasting a chicken when the prince got on one knee.
"She didn't even let me finish, she said, 'Can I say, 'yes,' can I say, 'yes'?' and then were was hugs and I had the ring in my finger and I was like, 'Can I, can I give you the ring?' She goes, 'oh yes, the ring,'" said Harry in a joint interview which aired Monday night.
They appeared at ease with each other, often joking around, while holding hands throughout the interview.
At 36, Markle is three years older than Harry. The two were set up on a blind date by a mutual friend in July 2016. The prince had never heard of the actress, who said she knew very little about him.
Related: Harry's journey from party boy to prince charming
After their first two dates, they met up in Botswana and camped together for five days under the stars. Over the course of their courtship, the pair never went more than two weeks without seeing each other.
Both Harry and Markle share a passion for charitable work. The actress serves as an advocate for U.N. Women, the United Nations office for gender equality and the empowerment of women, and is also a global ambassador for World Vision.
In 2006, Harry co-founded Sentebale, a charity that helps vulnerable children in Lesotho and Botswana.
More recently, he's been involved in the Heads Together campaign, which champions mental health, together with his brother and sister-in-law.