LONDON — Almost 20 years after the death of his mother, Prince Harry has opened up about his grief and revealed he sought counseling after years of "total chaos."
In a candid interview with Britain's Daily Telegraph newspaper Sunday, Harry said: "I buried my head in the sand for many, many years" after the death of Princess Diana in a Paris car crash in 1997.
The 32-year-old said that he had come "very close to a complete breakdown on numerous occasions" and had endured "years of total chaos" because he was unable to deal with his grief.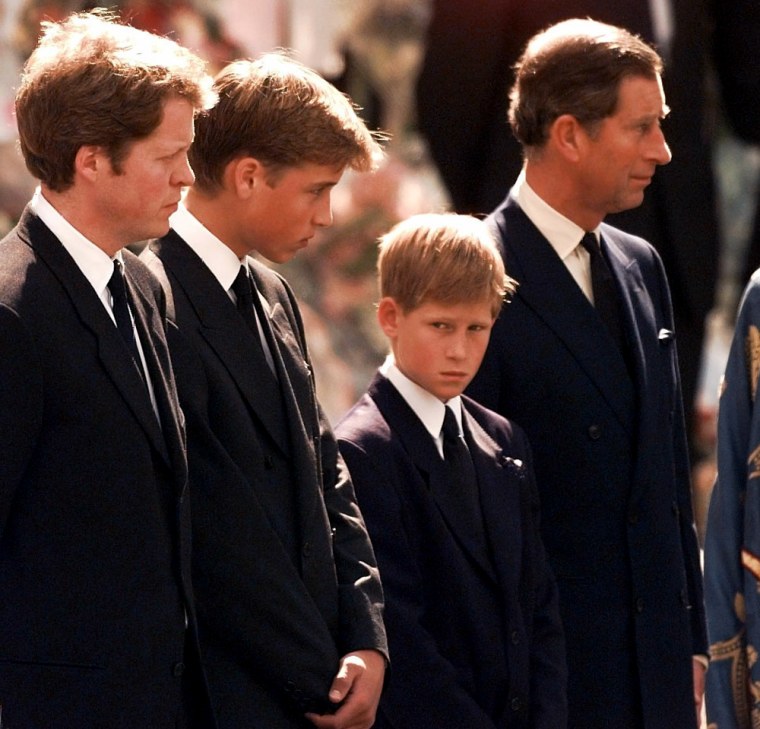 Harry, who is fifth in line to the throne, was just 12 years old when Diana died. He told the newspaper that he only addressed his emotions and got help in the past couple of years after his brother, Prince William, and others told him: "Look, you need to deal with this."
He was promoting Heads Together, a mental-health charity he set up with his brother and the Duchess of Cambridge, more commonly known as William and Kate.
"I started to have a few conversations and actually all of a sudden, all of this grief that I have never processed started to come to the 
forefront and I was like, there is actually a lot of stuff here that I need to deal with," he said.
"So I was a typical 20, 25, 28-year-old running around going 'life is great,' or 'life is fine' and that was exactly it," he added.
Harry was known as "the playboy prince" in his 20s after partying in glamorous London nightspots and becoming fodder for paparazzi photographers.
He has been splashed on tabloid front pages wearing a Nazi armband at a costume party and completely nude at a bash in Las Vegas.
He has projected a more squared away public image recently, after serving two tours of Afghanistan in the British armed forces and dedicating a significant portion of his life to charity programs helping injured military personnel.
He was once third in line to the throne but got bumped down to fifth after the birth of his nephew and niece, Prince George and Princess Charlotte.