LONDON — When Prince Harry and his bride-to-be Meghan Markle stepped out on the grounds of Kensington Palace on Monday, it was a mellow, romantic royal moment that was a far cry from Harry's troubled past.
"When did I know she was the one? Very first time we met," the suited prince told reporters.
Unlike his more earnest older brother, William, Harry seemed at one time to be on a path to misadventure. The 16-year-old prince was confronted by his father, Prince Charles, the heir to the throne, and taken to a detox center for drug addicts in London.
Then, in between spilling out of west London nightclubs, he attended a friend's "colonial and native" fancy dress party wearing a German army uniform and Nazi swastika armband — an error of judgment for which he had to issue an unprecedented apology. Five years ago, he was pictured naked in Las Vegas after a late night game of strip billiards.
Yet Harry, now 33, enjoys a more favorable poll rating among the British public than many other royals.
"Harry has done things that would end the career of most public people," said Duncan Larcombe, author of "Prince Harry: The Inside Story." "Yet he seems to be able to walk on water. Harry has the ability to put people at ease, just like his mother. He is very self-deprecating. When he talks to people he makes them feel for a moment like they're the most important person in the world."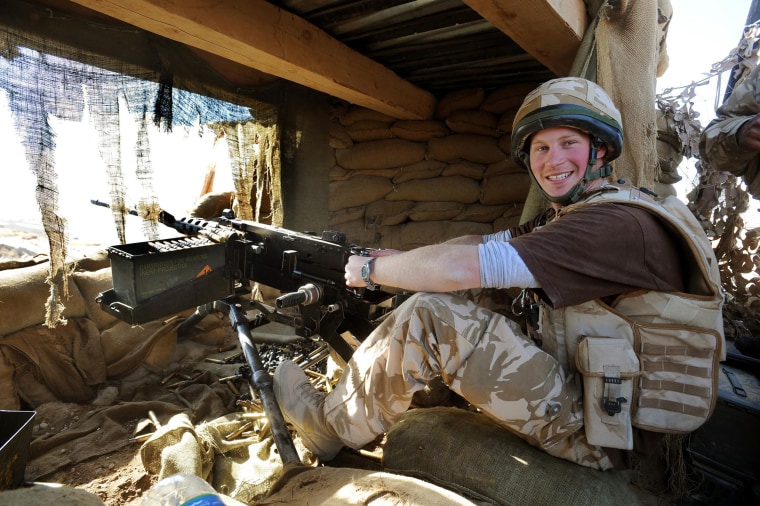 Larcombe added, "His vulnerabilities endear him to people and he wears his heart on his sleeve, unlike his older brother who seems to be taking life far too seriously."
A key moment came last year, when Prince Harry took the step of defending Markle, a biracial American actress, from below-the-belt tabloid coverage of the early days of their relationship, lashing out at the "racial undertones of comment pieces."
There is also Harry's military service. The prince skipped college and trained instead with the British army, serving two tours in Afghanistan.
He is visibly happiest with his military comrades and veterans, to whom he has devoted his time with the creation of the global Invictus Games for injured servicemen and women.
With children, he has a natural empathy that echoes that of his mother, Diana.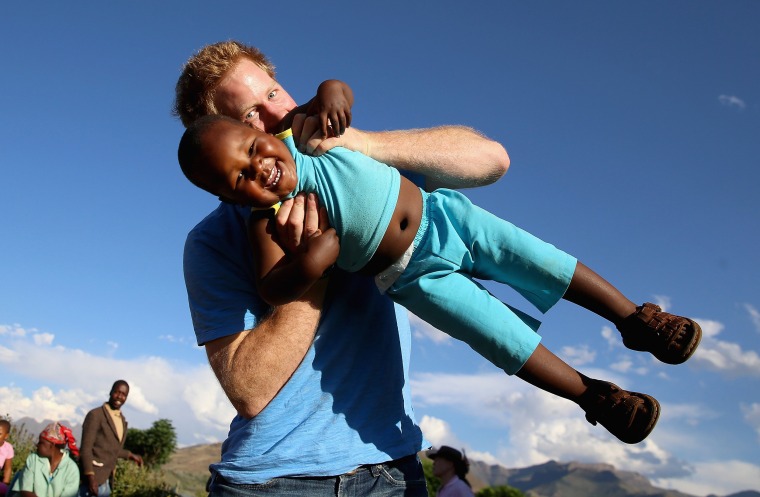 And the prince has spoken with candor about his mental health, particularly in the years after the death of his mother when he was just 12 years old.
"He has carved out a niche that sits well with public," the polling company ICM noted after a survey put Harry as the most popular royal after the queen.
Larcombe said the arrival of Markle was the final piece of the puzzle for the prince.
"She clearly provides the equilibrium he was looking for, the one person who can share his burden and bring him the happiness that has so far eluded him," he said.
"We are definitely witnessing the end of Prince Harry the wild child and the start of Prince Harry the husband."